Arson in Bay View -- on Thanksgiving: Father and son quickly alerted 7 sleeping family members


BAY VIEW -- Neighbors living in a quiet area on Milwaukee's south side are on high alert after an arson on Thanksgiving. One neighbor said seven people were inside a home -- fast asleep when it happened. A father and son worked quickly to get them out.

It happened on Dover, not far from KK.

Police are looking for the suspect, as neighbors said Monday, November 28th they're thankful things weren't worse.

"I hope everything goes back to normal in this neighborhood -- especially after that," Gabe Ortiz said.

Hours after most of us finished our Thanksgiving dinner, around 11:30 p.m. on Thursday, November 24th, Ortiz said he noticed what he thought was a bonfire in his neighbor's backyard.

"I kind of thought it was weird, so I got my dad. We both walked over there. There was no one back there, but their house was on fire," Ortiz said.

Ortiz and his father jumped into action.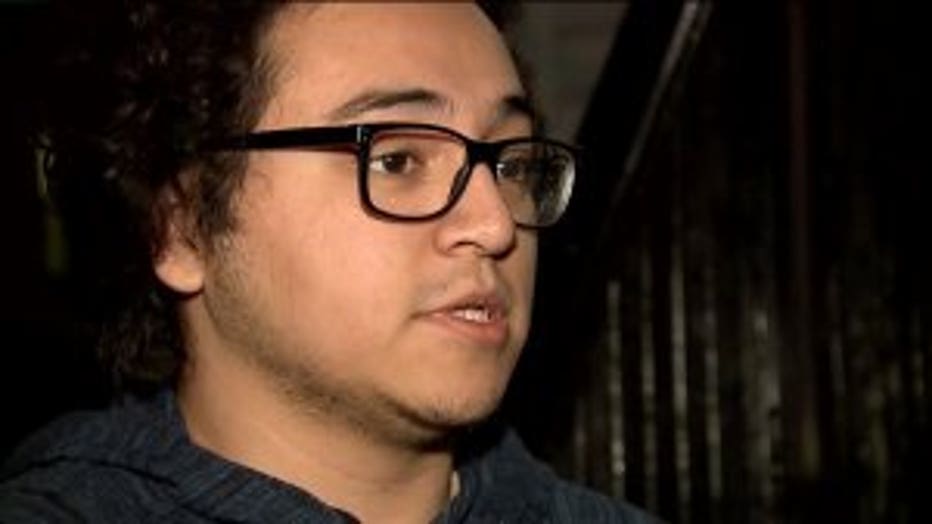 "I called 911 and my dad was knocking on the door," Ortiz said.

"Before the cops came, I was pounding on the windows and doors and I knew someone was in there because we heard the dogs barking," Vincent Ortiz said.

An officer happened to be in the area -- and more help arrived soon.

"They were all sleeping. They had no idea the house was on fire. Apparently one of them just went to bed," Gabe Ortiz said.

"By the time we got everyone out, the smoke was really bad where the cops came out coughing and everything else," Vincent Ortiz said.

"Everyone was coughing. I was even coughing and I was just standing right there in front of the house," Gabe Ortiz said.

Ortiz said there were seven people inside the home. He and his father invited them into their home to stay warm.

"The husband and wife, the two little girls, I guess the husband's parents and then a sister," Vincent Ortiz said.

Gabe and Vincent Ortiz -- and others said they now hopeful things will get back to normal in their usually quiet neighborhood.

"It`s a concern for everyone in the neighborhood that it was caused by arson," Vincent Ortiz said.

Fire officials said they responded to several fires in this area.

Police are working to determine whether this arson is related to other recent incidents.