Arraignment set for Frank Jude Jr., accused of vandalizing gas station
MILWAUKEE -- Frank Jude Jr. was in court Thursday, May 4th on a criminal damage to property charge (greater than $2,500), as he stands accused of vandalizing a gas station near Atkinson and Teutonia in April. Jude waived his preliminary hearing, and was bound over for trial.

On April 24th, it was learned Jude had been committed to Rogers Memorial for behavioral treatment, and his preliminary hearing was adjourned until May 4th.

You'll recall, Jude was beaten by Milwaukee police officers more than a decade ago, and later settled with the city for $2 million.

According to a criminal complaint, around 11:00 p.m. on April 8th, police responded to the "Teutonia Gas Station" and observed Jude "with his shirt off, standing at the front door, yelling through a broken window." Racks of food were found knocked over -- and food was observed all over the floor.

Police watched surveillance video, which prosecutors say showed Jude "become angry and agitated" before "throwing a rack of snacks to the ground," along with a rack of newspapers -- throwing chips at the gas station's front door. He's also accused of knocking a microwave off a shelf, damaging it, and throwing a glass bottle at a window, breaking it.

The gas station's owner told investigators approximately $5,000 in damage was done to the store, and he said he lost approximately $2,000 in revenue, as the store remained closed after this incident until 6:00 p.m. the next day.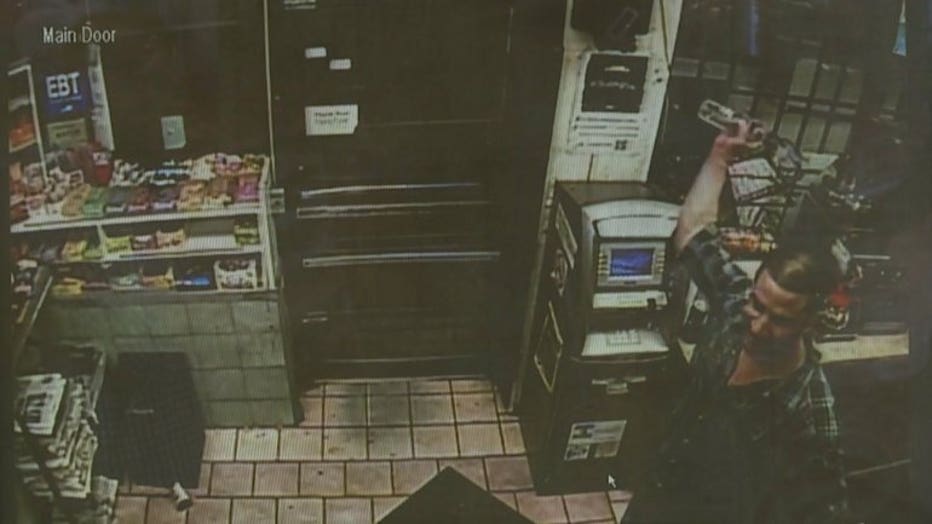 "I was just coming to get some gas and, next thing I know, I see a man flipping out. I don't know what he was talking about. He sounded real crazy. He was tearing up everything in sight. Just going crazy. I'm talking about breaking the windows, snatching the chips up off the floor," Quaisaan Dillon said.

Video of the incident inside the gas station has been shared thousands of times on Facebook. In that video, the man wrecking the gas station said his name is Frank Jude Jr.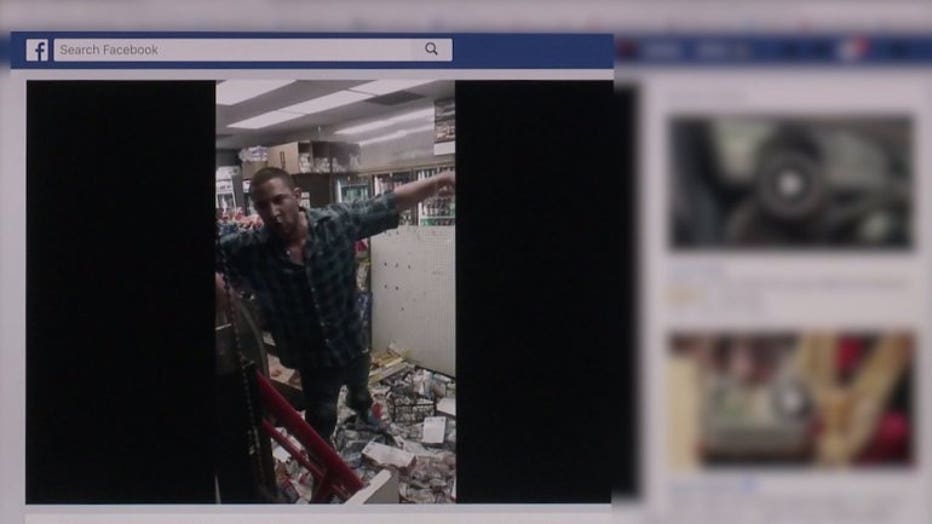 The surveillance video shows the man throwing items, ripping off his shirt and swinging it over his head before eventually crawling on his stomach amid the mess he's made -- before eventually submitting to police.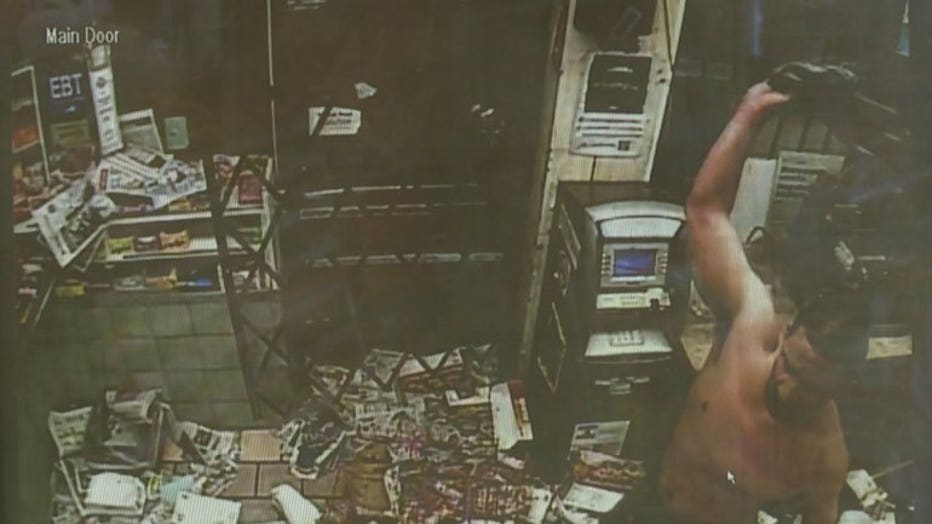 Jude, now 38 years old, was severely beaten by off-duty Milwaukee police officers outside a home in Bay View in 2004. Three officers were eventually sentenced to prison.

Jude settled with the city for $2 million.

He's had a series of legal problems since the beating. His alleged tirade inside the gas station lasts about 30 minutes.

"That's sad, man. That's sad," Dillon said.

A source who is familiar with Jude's history said this alleged outburst is in line with his past behavior. He said he hopes the video of this incident will be enough to get him some long-term help.

"He was mad. He was real upset," Dillon said.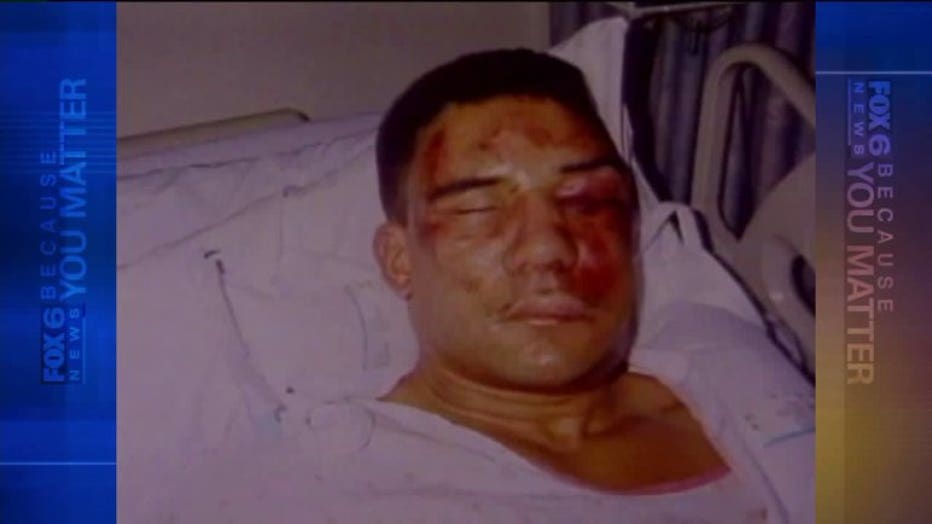 Jude made his initial appearance in court in this case on April 13th. Cash bond was set at $750.

Jude will next be in court for his arraignment on May 15th.

Monitor FOX6 News and FOX6Now.com for updates on this developing story.