Armed & dangerous: Manhunt in Eagle after weapon fired during domestic dispute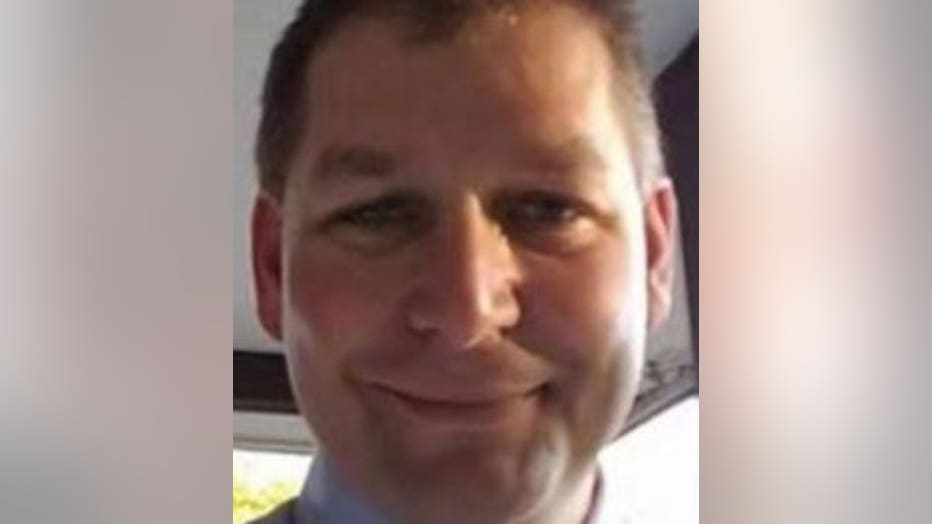 EAGLE -- The Waukesha County Sheriff's Department on Tuesday evening, June 5 released a photo of a man they are looking for after a weapon was fired during an apparent dispute between a husband and wife Tuesday afternoon.

"I just thought, 'what is going on?' My mind is racing," a neighbor said.

Sheriff's officials said just before 3 p.m., they received a call regarding an incident involving a man with a gun.

Based on witness statements, sheriff's officials said it is believed that this is a domestic related incident that occurred between a husband and wife.

During a news conference Tuesday evening, Waukesha County Sheriff Eric Severson said during the dispute, a family member intervened -- firing a shotgun in the suspect's "general direction." Severson said the suspect might be wounded. He said the suspect shot a handgun at other family members as he fled. He said the suspect physically struck his wife with a gun.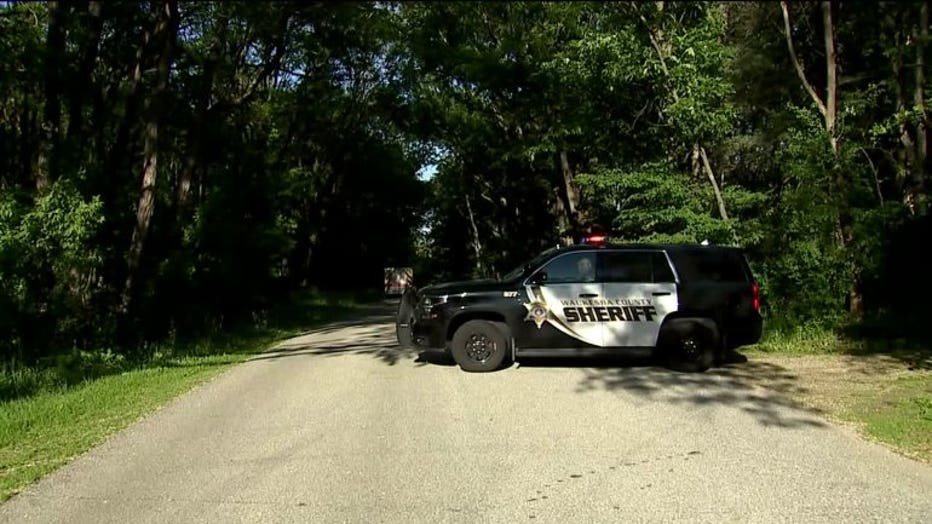 Sheriff's officials said the man they are looking for is Jonathan Pogreba, 43. He's described as a man, white, standing 6' tall and weighing 210 pounds. He was last seen wearing a "dirty" white shirt and blue jeans. He's believed to be armed and dangerous, officials said. He was last seen in the area of Wilton Road and Highway 59 in the Town of Eagle.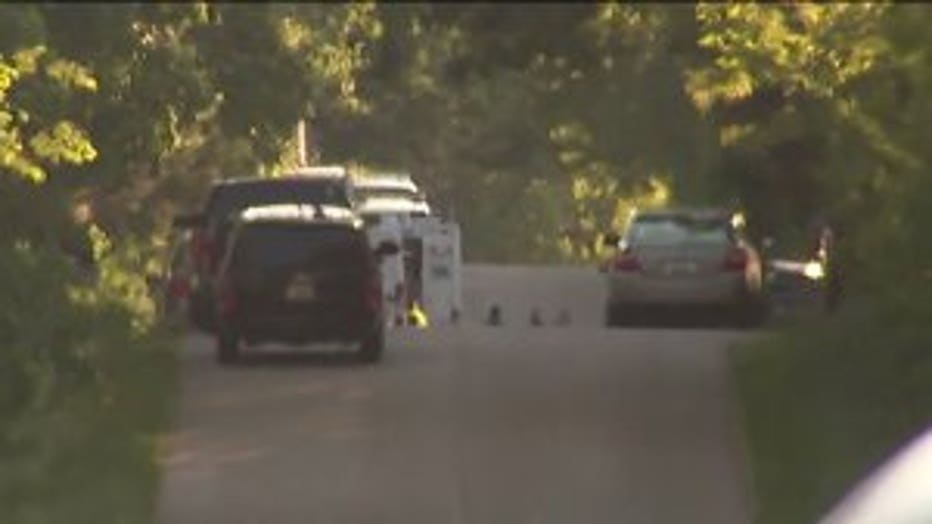 If you see someone matching that description, please call 911.

It's unclear what prompted this, but court records show Pogreba's wife filed for divorce on Monday.

"I'm hoping he's not going to confront anyone, steal a vehicle. What he's capable of, I don't know. The terrain we're dealing with is very wooded. It's very difficult to maneuver in, but again, a lot of time has elapsed and it's impossible to have an air tight containment, so there's a possibility he may have left our area," said Sheriff Severson.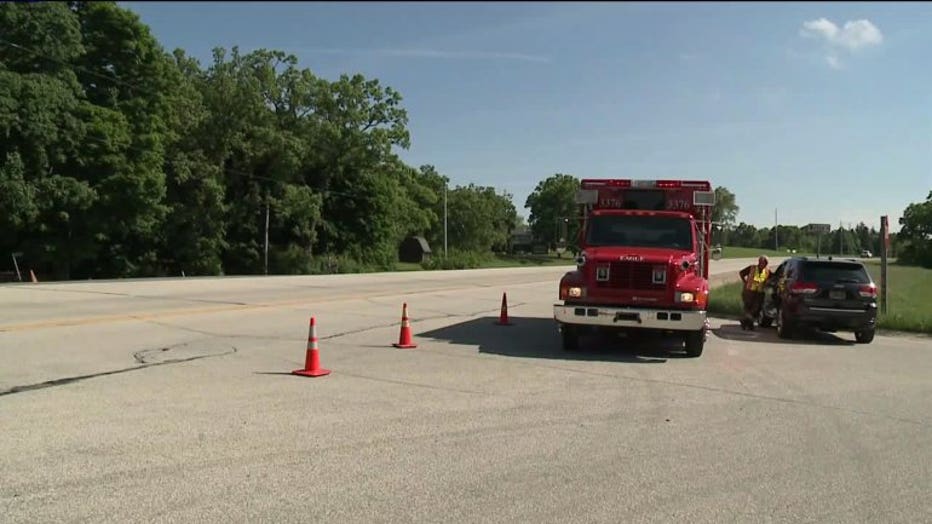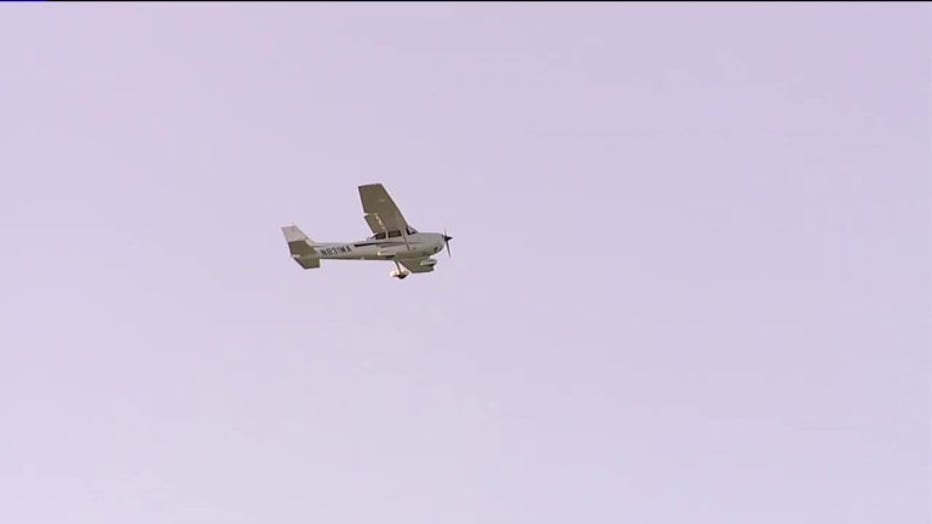 Sheriff Severson noted 80 to 100 law enforcement officers are involved in this search, including the State Patrol, conducting an aerial search, and K-9 officers. Officers were going door-to-door in the area.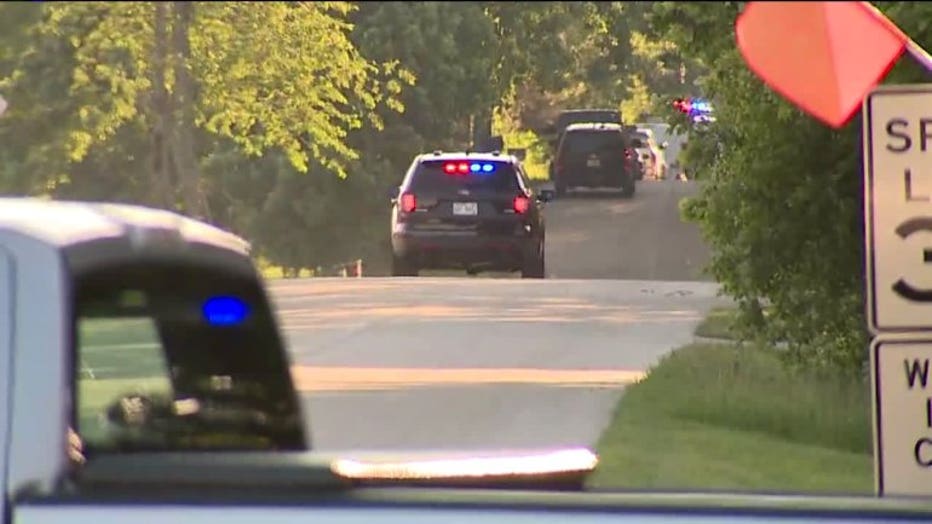 This remains an active investigation and sheriff's officials are requesting that everyone stay clear of the area at this time -- advising neighbors to stay inside and lock their windows and doors.

Due to the ongoing investigation, Palmyra-Eagle Area School District canceled all classes on Wednesday, June 6.

School officials said the following on their website:

"We apologize for any inconvenience this may cause. Stay tuned for updates regarding school and related activities for Thursday, June 7 currently scheduled as an early release at 12:30 following lunch."