Area around White House sealed off; fence put up
WASHINGTON — The streets around the White House complex were shut Tuesday morning, guarded by a mix of Secret Service officers and FBI agents.

Overnight, a fence was constructed around Lafayette Park and along 17th St at Pennsylvania Ave, two areas that have been focal points for protests.

Work crews were still at work boarding up businesses in the area and attempting to remove graffiti from federal buildings.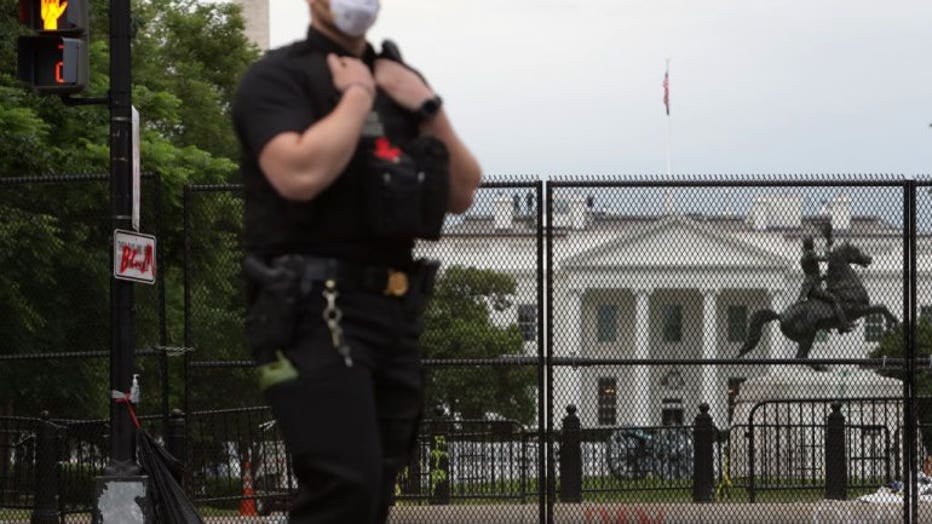 WASHINGTON, DC - JUNE 02: A member of the U.S. Secret Service guards an intersection near the White House in the morning hours on June 2, 2020 in Washington, DC. D.C. Mayor Muriel Bowser has imposed a 7pm curfew for Monday and Tuesday nights with the