April Novak, convicted of sexually assaulting student, sentenced to 2 years in prison


WAUKESHA -- A Waukesha County judge sentenced April Novak on Thursday, June 29th to two years in prison and another three years of extended supervision on each of three counts. Those sentences are going to be served concurrently.

Novak is the former Menomonee Falls reading specialist convicted of sexually assaulting a student. Novak pleaded no contest in April to three counts, and nine counts were dismissed but read into the court record.

Novak spoke to the court for about three minutes prior to the judge issuing his sentence.


"Judge Ramirez, I sit before you today accepting full responsibility  for my conduct in 2015. I was a teacher. The adult. I made a gross lapse in judgment," Novak said. "As a mother of two young boys, I am repulsed by my conduct. School is a place for children to be safe, a place to learn and grow. I am sorry."

Novak made a plea for a lenient sentence near the end of her statement.


"I am a changed, more aware and responsible person and I am committed to staying on that path. I had a terrible lapse in judgment a year-and-a-half ago and it will never happen again. I am sorry," Novak said.




Judge Ralph Ramirez spoke to Novak at length before releasing his decision on a punishment.


"You had an inappropriate sexual relationship with your student -- classified as  a serious felony offense in the state of Wisconsin and each and every one of the offenses occurred within the school setting," said Judge Ramirez. "What you've done and the betrayal to the community is so grave that I think that if I don't impose a term of imprisonment with initial confinement that it would unduly depreciate the seriousness of what you've done."

The victim's grandmother spoke with FOX6 News after sentencing.

"I think it's somewhat appropriate, yes. Three years would've been more appropriate but I think she did deserve to serve times for what she did, yes," said the victim's grandmother.

The victim's grandma says the teen has moved away and is still suffering from Novak's actions.

"There's still the hurt and I can still see him being somewhat withdrawn," said the grandmother.

A criminal complaint indicates the alleged sexual assault involving Novak and a 16-year-old male student occurred in school, in a classroom, during school hours. It is alleged to have taken place over a three-month period in 2015.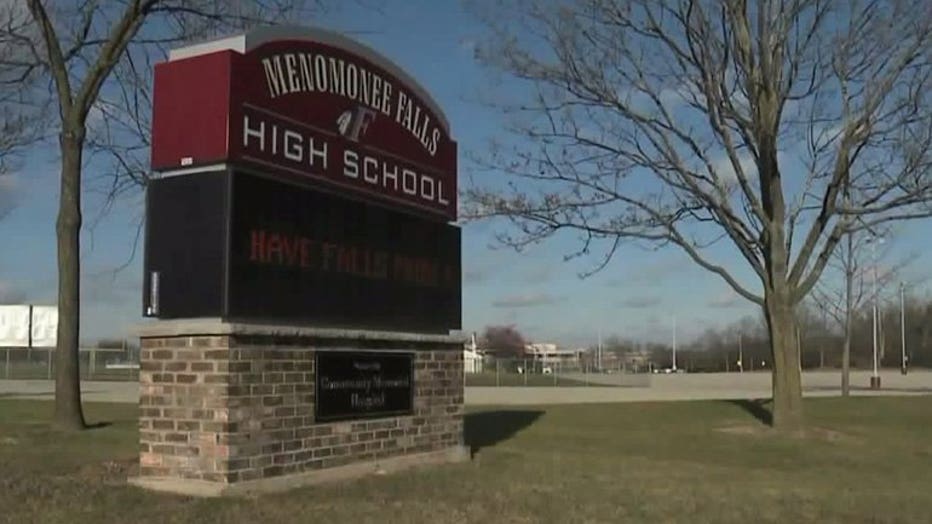 Menomonee Falls High School


The complaint against Novak indicates authorities were asked to meet with school administration on December 15th, 2015 "regarding an internal investigation the school was conducting."

The detective in this investigation learned on December 11th that a teacher at Menomonee Falls had seen a male student and Novak "embraced with a possible kiss occurring in Novak's classroom."




When questioned by authorities, Novak explained the inappropriate contact occurred "from approximately mid-October of 2015 through roughly the beginning of December 2015." Novak told authorities that "it was a mutual relationship and indicated they have very strong feelings for each other."

The complaint indicates Novak and the student had engaged in inappropriate conduct "on the couch in her classroom."

The complaint says "all of the sexual contact occurred in Novak's classroom and at no time did it occur outside of school."

Novak resigned during the Menomonee Falls School District's investigation.