Appleton woman arrested for OWI after her car ends up on railroad tracks
WASHINGTON COUNTY -- A deputy with the Washington County Sheriff's Office responded to the Town of Addison on Saturday morning, October 8th to investigate a report of a vehicle on the railroad tracks.

When the deputy arrived on the scene around 2:45 a.m., he saw a VW Beetle on the railroad tracks about 50 feet north of Hillcrest Rd. near Weiss St. A stopped southbound train was illuminating the scene.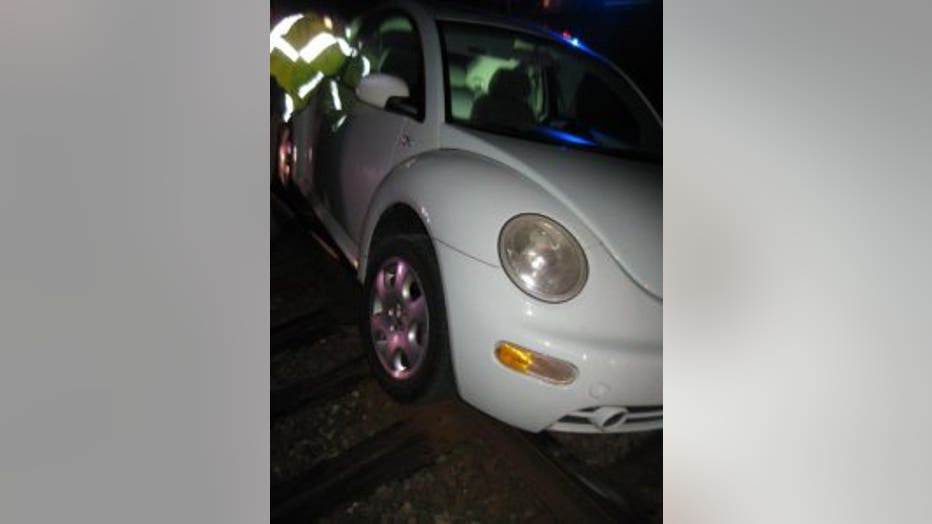 Car ends up on railroad tracks in the Town of Addison


The deputy made contact with the driver of the car, a 21-year-old City of Appleton woman. She told the deputy she was on her way home to Appleton from Milwaukee -- and did not know why her vehicle was on the railroad tracks, or where she was.

The woman was arrested for OWI first offense where a subsequent test indicated she had a BAC of .21.

The investigation further revealed the woman was fortunate the train was stopped at a nearby lumber yard in Allenton when the incident occurred. The conductor actually saw the incident and called the sheriff's office.