'Apparently there was an explosion:' 1 transported by Flight for Life after house fire in Town of Vernon


WAUKESHA COUNTY -- A 28-year-old man is in the hospital after his home caught fire in the Town of Vernon early Monday, June 11.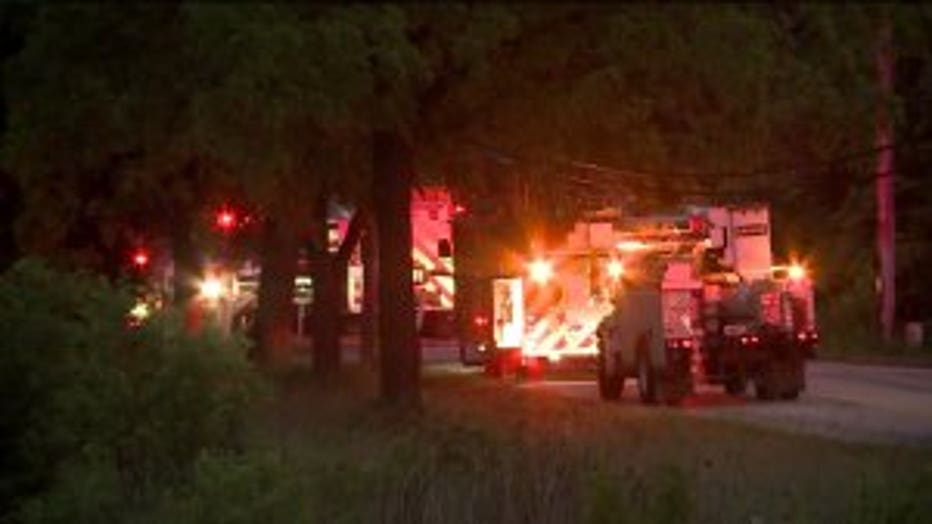 It wasn't an alarm clock that awakened Justin Renner on Monday.

"Apparently there was an explosion. Woke up because of the explosion. Woke up from the helicopter and all of that. Came outside and I saw all of the lights," said Renner.

Renner said nearly 30 firefighters helped douse the flames.

The below photo was shared with FOX6 News by a viewer, who said he snapped it about three minutes after hearing an explosion: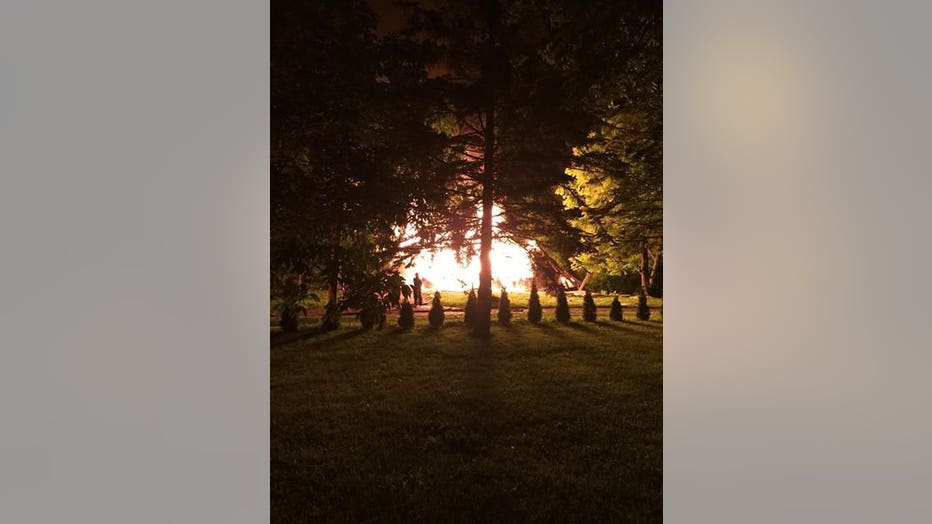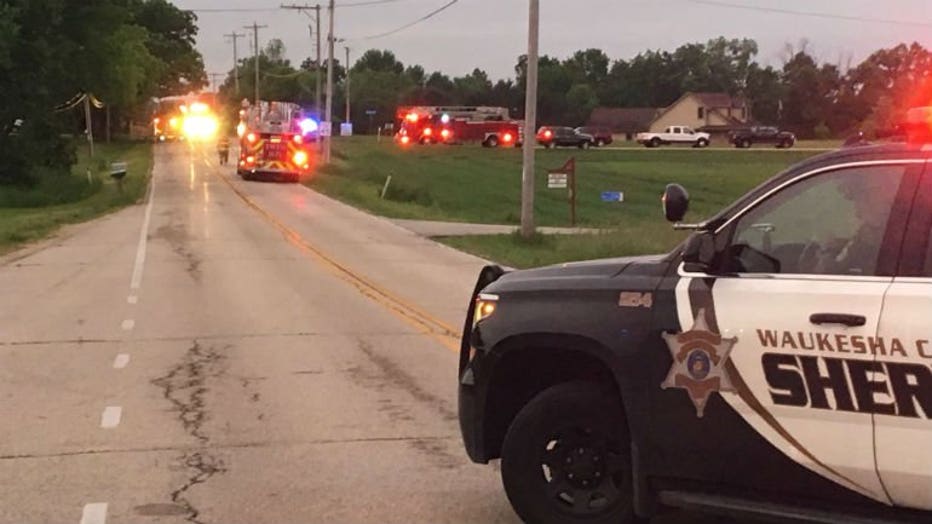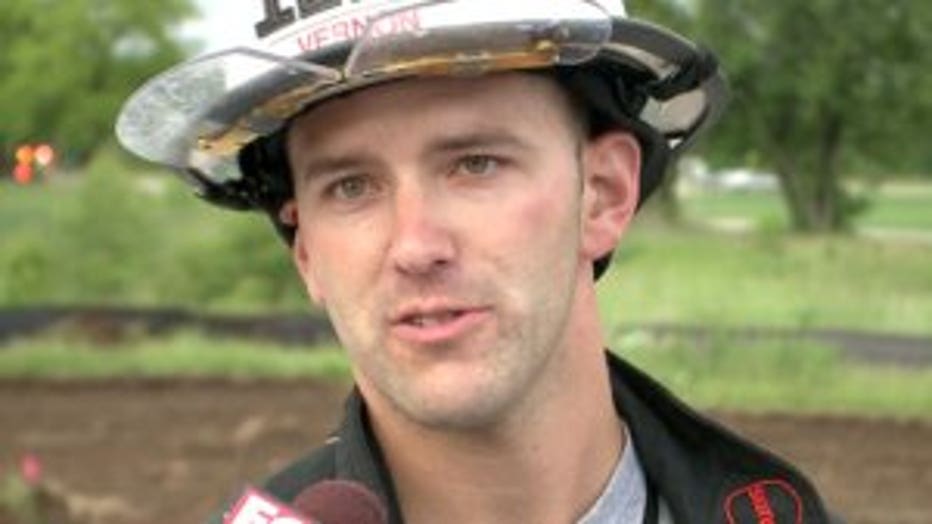 Justin Schulpius, Acting Battalion Chief, Vernon Fire Department


According to the Waukesha County Sheriff's Department, calls for help were made around 3:15 a.m.

"Upon arrival, we found a single-family residence fully engulfed in fire -- major structural damage," said Justin Schulpius, battalion chief with the Vernon Fire Department.

A view from SKYFOX shows just how destructive the fire was. It included a collapsed roof and debris scattered everywhere.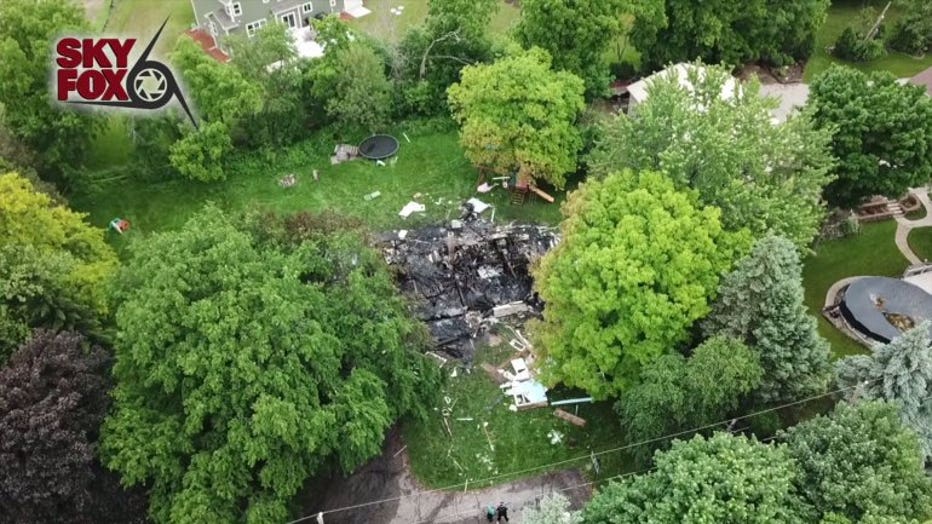 "We do not have fire hydrants in this area, so that's why we utilized the mutual aid, the automatic aid agreements, so we did bring water tenders in from other departments to assist with fighting the fire," said Schulpius.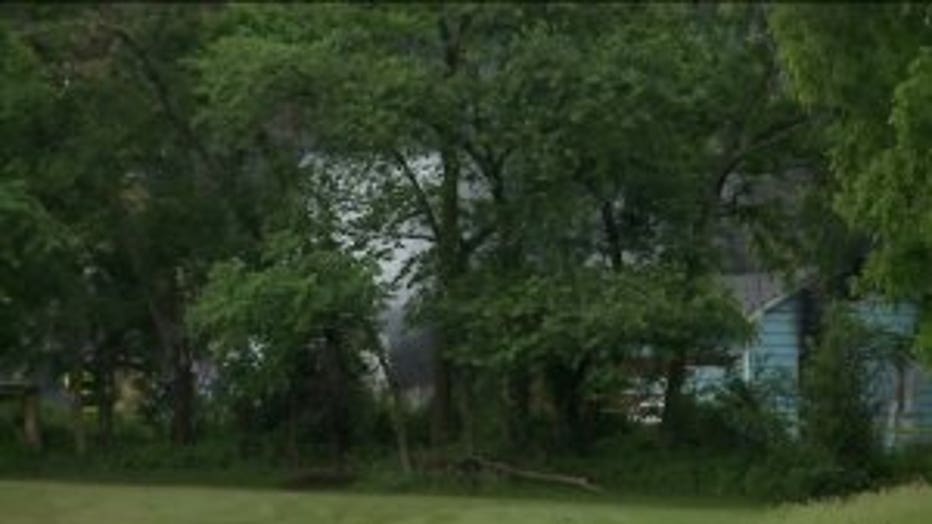 Flight for Life was called to the scene to take the 28-year-old victim to the hospital for treatment of burns. No other injuries were reported.

As the flames died down and crews left, Renner continued to process what happened. His message to the rest of his neighbors...

"Yeah, everybody stay safe," Renner said.

The cause of the fire is unknown and the incident is under investigation by the Waukesha County Sheriff's Department.