Anti-theft devices to be installed in vehicles for free: "It decreases probability of vehicle being stolen"


MILWAUKEE -- Car thefts are on the rise and Milwaukee police are teaming up with some key agencies in an effort to put a stop to them. They're starting with a specific group of vehicles they say are more likely to be stolen -- installing anti-theft devices on them for free.

This weekend, hundreds of anti-theft devices will be installed in people's cars -- for free.

A man who lives on Milwaukee's south side says two people broke into his van -- and the crime was captured by his surveillance system.

"I have it on tape! It wasn't the first time. Our van was stolen out front here like a month ago. They recovered it at Walmart on Capitol Drive," the man said.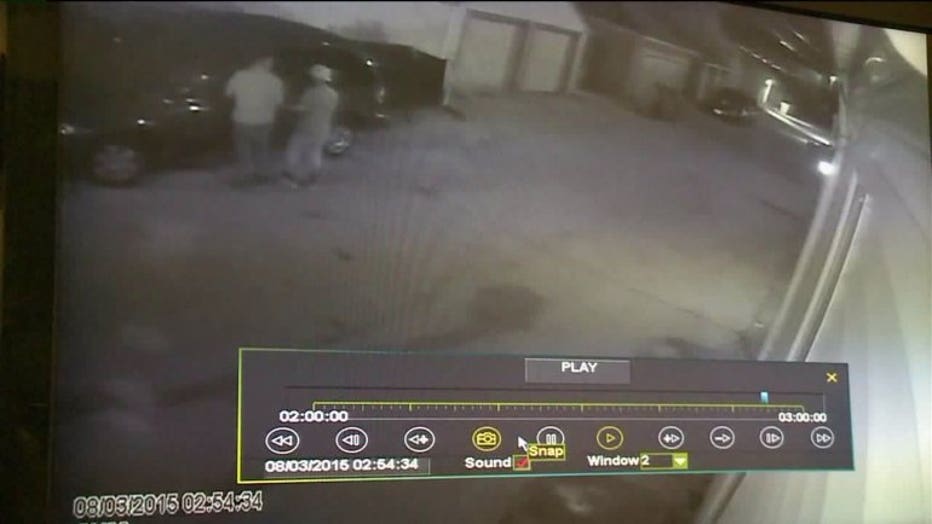 Crime on Milwaukee's south side


This man says enough is enough. This weekend, he'll be lining up to get an anti-theft device installed on his van.

"The device we're putting in is not foolproof --  but for the most part, it decreases the probability of that vehicle being stolen significantly," said Jim Tolkan, president of the Auto Dealers Association of Mega Milwaukee.

Typically, these anti-theft devices can cost anywhere from $100 to $200. Thanks to the Auto Dealers Association of Mega Milwaukee, or ADAMM, AAA and the Milwaukee Police Department, it won't cost the vehicle owners a dime.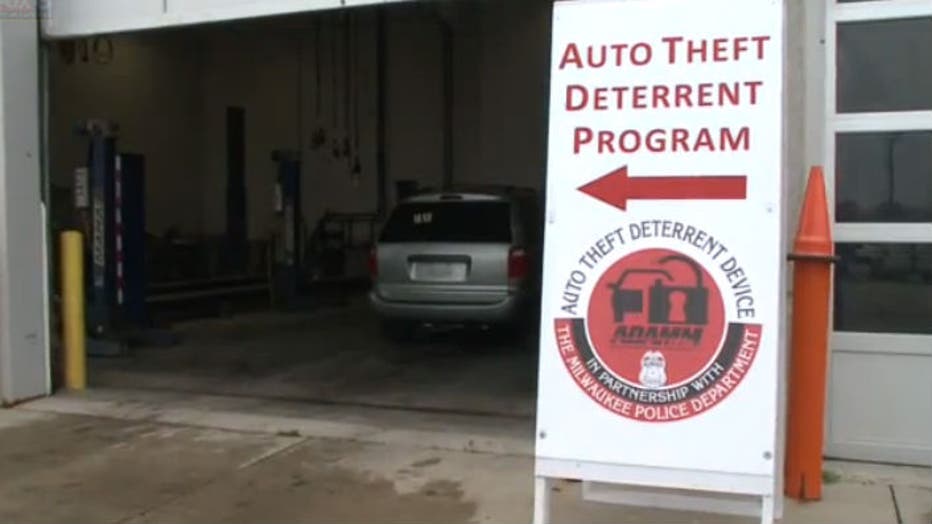 "We started this program really to address the increase in auto thefts in Milwaukee and what we found is that there's a finite number of cars that are being stolen. If we're able to focus on those makes and models, then we're able to affect the auto theft rate," said Milwaukee Police Captain Peter Pierce.

The Dodge Caravan is one of the vehicles targeted frequently by thieves. That's the make and model that was stolen in the incident captured on surveillance video on Milwaukee's south side.

The van's owner tells FOX6 News having that extra layer of protection could end up giving him more than just peace of mind.

"What we have found is that these individuals, their car is their lifeline to their job, and when the car is stolen, too often they're losing their job," said Captain Pierce.

Officials expect even more people this time than the last two times they've held this anti-theft device installation event. They will have more technicians available -- but suggest folks get there early.

On the next two Saturdays (August 8th and 15th), service technicians from eight Milwaukee-area automobile dealers will install these devices on specific cars at no cost to the owner. This installation process will take approximately 30 minutes.

Installations will occur on Saturday, August 8th and Saturday, August 15th from 9:00 a.m. to 2:00 p.m. at:

• Copper Man Recycling, 3818 West Mitchell Street
• Department of Public Works Field Headquarters, 3850 North 35th Street

At this time, participation in the program is limited to those makes and models of vehicles that data suggests are most likely to be stolen. They include '96-'05 Dodge Caravans, '96-'01 Chrysler Town and Country, '91-'96 Honda Accords, '93-'00 Honda Civics, and '96-'04 Dodge Intrepids. More information can be found on the ADAMM website (www.adamm.com).

Milwaukee police officers will be available at these sessions to provide crime prevention information and sign up owners for MPD's Catch Auto Thieves (CAT) Program. Under the conditions of the CAT Program, a decal is affixed to the vehicle's rear window. This allows officers to stop the vehicle if it is being operated between 1:00 a.m. and 5:00 a.m. -- hours when many owners are unlikely to operate their vehicle, but when stolen cars are driven on the street.

Theft deterrent devices have been installed on more than 300 cars during previous events in October 2014 and January 2015. Cars with these devices on them have been shown to be able to effectively resist theft attempts.