Anne Holton, wife of Tim Kaine stumps for Hillary Clinton in Milwaukee


MILWAUKEE -- Hillary Clinton is holding a razor-thin lead in Wisconsin. On Thursday, September 29th, Anne Holton, the wife of Clinton's running mate, Tim Kaine, campaigned in Milwaukee to advance the Democratic position.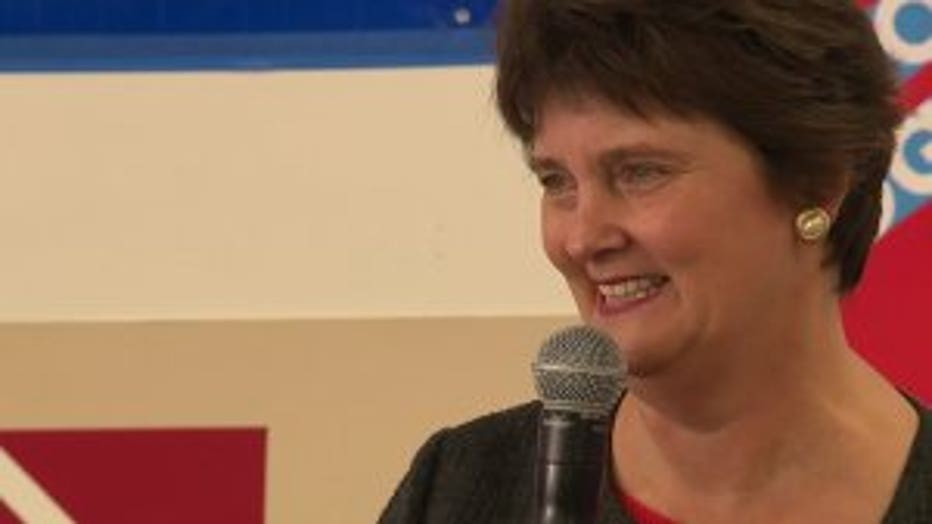 During the stop in Milwaukee, Holton promoted voting early for Clinton. She gave Clinton's debate performance a positive review.

"Didn't our candidate do great? I knew she would. I knew that if it was a substantive discussion of the issues, that she would clean up," Holton said.

With the Marquette University Law School poll showing the race tightening, Kaine's wife was the latest Clinton surrogate to visit the Badger State.

Chelsea Clinton will stop in Green Bay on Friday, September 30th. Yet Clinton herself has not campaigned here in more than five months. FOX6 News asked the Democratic Party chair -- has Clinton stayed away too long?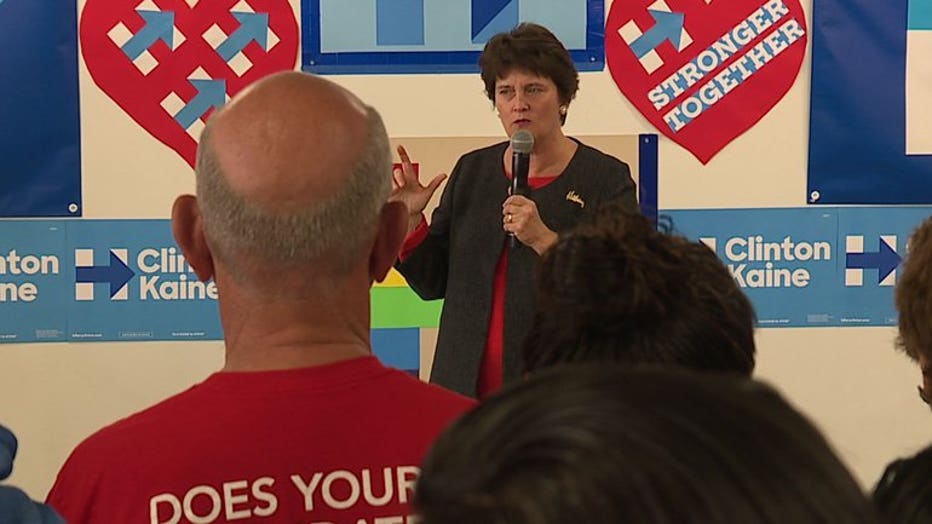 "We're waiting to hear who's coming when. We've been delighted with the surprises. Chelsea coming, going up to Green Bay. Anne here. We know there's going to be more and more of that happening," said Martha Laning, Democratic Party chair.

Supporter Iran Jennings is volunteering on a campaign for the first time ahead of the election in November. She called a Clinton visit "vitally important" to beating Donald Trump.

"I believe that by her coming here, we can pull a lot of votes if she personally comes to Milwaukee," Jennings said.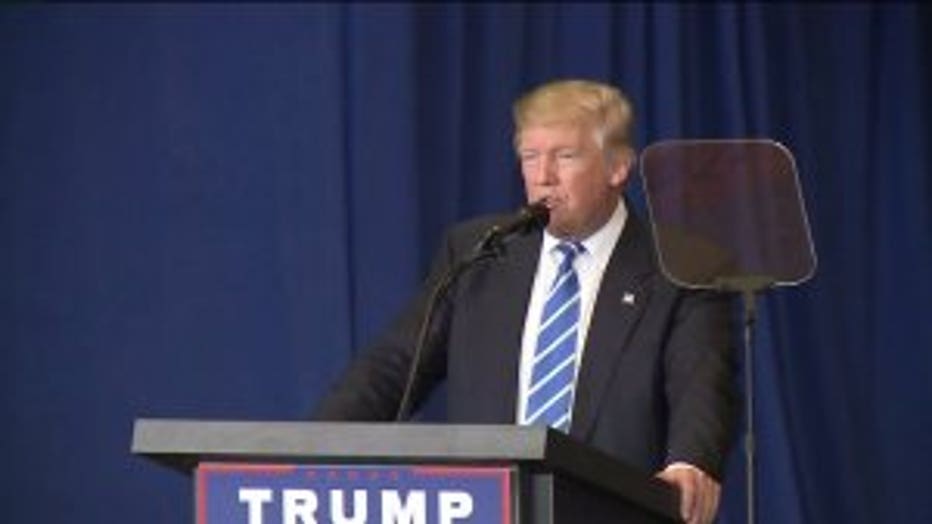 Trump was in Waukesha on Wednesday, September 28th. He said the polls and a nudge from former Gov. Tommy Thompson brought him back. A Republican official told FOX6 News the timing was key.

"Right at the heart of the campaign, while we're picking up the momentum we've got, he's coming here," said Mike Duffey, executive director of the Republican Party of Wisconsin.

Trump's state director said Clinton "is too busy cozying up to her donors. So instead of visiting herself, she sends surrogates to campaign for her."

Remember, Clinton was set to campaign with Pres. Obama in Green Bay in June. That visit was scrapped after the Orlando mass shooting.