Animal Fairy Charities honors Dr. Marla Lichtenberger, who treated badly-burned dog, Beatrice
MILWAUKEE (WITI) -- Animal Fairy Charities (AFC) hosted its inaugural event, "Rock Be Their Voice," a benefit concert aimed at uniting musicians locally, nationally and abroad to raise awareness for important societal issues and causes.  Amid celebrity guests and musical performers, Dr. Marla Lichtenberger, DVM, DACVECC was presented with AFC's first annual Award of Distinction.  The AFC Award of Distinction is given in appreciation of outstanding dedication and service above and beyond the call of duty, both in professional and community service.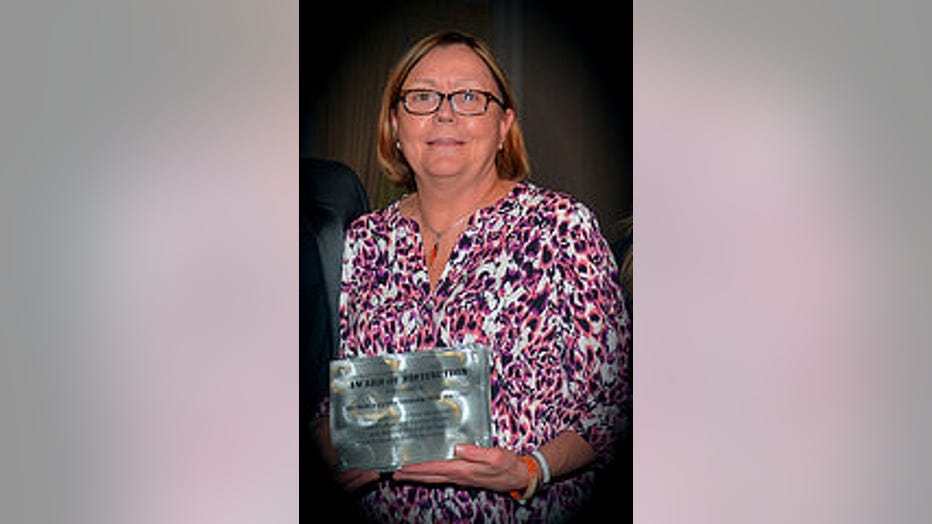 "I'm amazed at the work ethic, dedication and compassion Dr. Lichtenberger has shown in her field of work, as well as the community," Animal Fairy Charities Founder Debra Lopez said.

In addition to being the owner of the Milwaukee Emergency Center for Animals, Dr. Lichtenberger established the MECA Foundation after treating several police canines in her hospital.  The MECA Foundation's mission aims to provide total wellness for Wisconsin police K-9s offering early veterinary care, purchasing and training police K-9s with protective vests and supplying the police K-9 unit with needed equipment.

Dr. Lichtenberger gained world-wide attention this spring when she, along with Dr. John Weigelt, performed groundbreaking surgery on Beatrice, a dog suffering third-degree burns.

"Dr. Lichtenberger's compassion and for Beatrice is one of the many reasons she was selected as the winner of our inaugural Award of Distinction," Lopez said. 

Animal Fairy Charities, 501(c)(3), raises and distributes funds in support of the missions of other animal non-profit organizations using a federated (i.e. United Way) method.  In addition, Animal Fairy Charities educates and engages young children in compassion through the positive interaction with animals.

CLICK HERE for complete coverage of Beatrice's case, via FOX6Now.com.

CLICK HERE to learn more about Animal Fairy Charities.