'Angry, fear, sadness, shock:' Miller Brewery employees back to work after losing 5 colleagues


MILWAUKEE --  Miller Brewery employees headed back to work Monday, March 2, five days after five workers were gunned down by a co-worker. Employees had the option to return Monday, with the brewery reopening, but they were not required to do so. There was extra security throughout the Miller Valley, and counselors on hand for support on this very emotional day.

"At the end of the day, there are no words for how difficult this is, and for a tragedy like this," said Alexis Twito, coordinator of the Milwaukee Crisis Chaplaincy Program. "Many of them have been connecting with each other over the last couple of days, but this is the first time they're coming back to their shift work."

Company leaders said there would be armed officers in the lobbies and patrolling area, and bag checks were implemented across Molson Coors' U.S. brewery and corporate campuses.

Five men, employees of Miller Brewery, were killed Wednesday, Feb. 26 when a gunman opened fire on his co-workers. The victims were identified as Dale Hudson, 60, Gene Levshetz, 61, Jesus Valle, 33, Dana Walk, 57, and Trevor Wetselaar, 33.

"Everyone is experiencing this very differently," said Twito.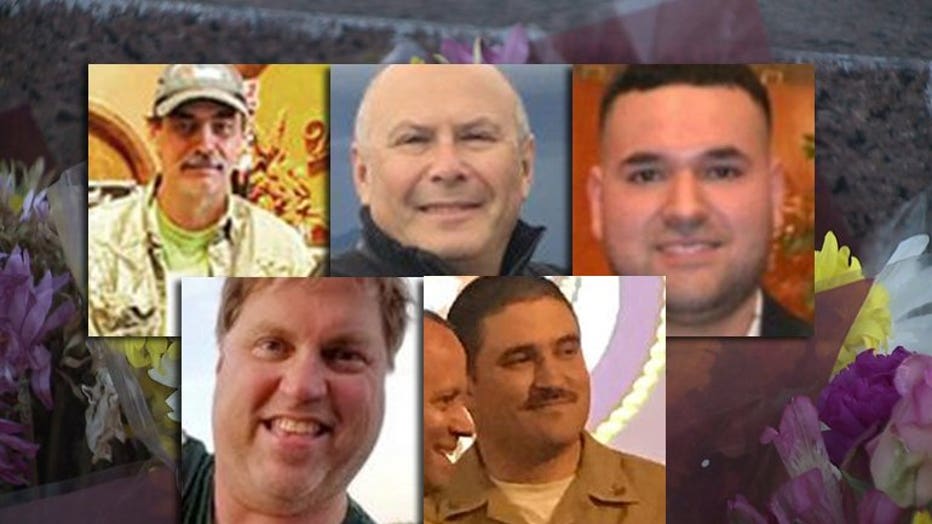 Miller Brewery shooting: Dale Hudson, Gene Levshetz, Jesse Valle Jr., Dana Walk, Trevor Wetselaar


Pastor Twito was one of several counselors on-site to help employees cope with the trauma. She said some workers were looking forward to a return to a sense of normalcy, while others were nervous to return to work.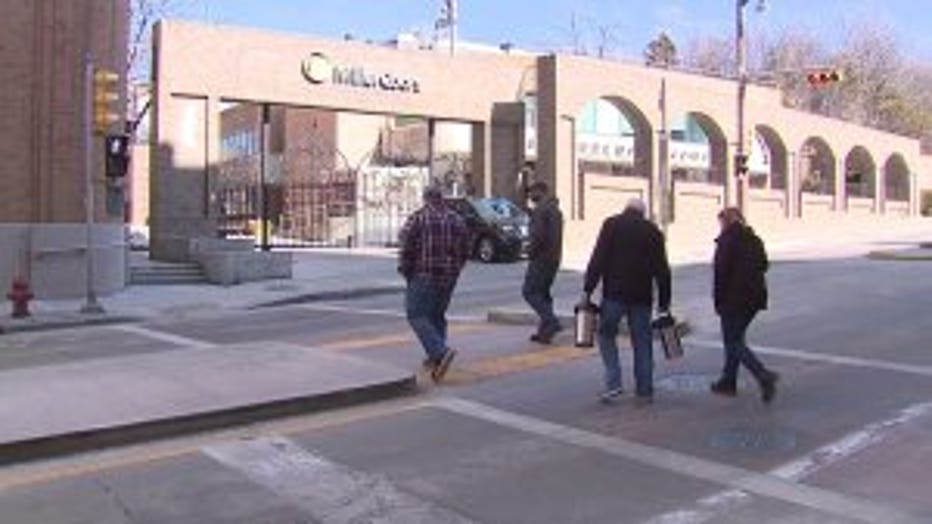 "It ranges from feeling angry, it ranges from that to fear, to sadness, shock, and many of them a little bit of all that," said Twito.

Counselors said if you know someone impacted by the shooting, but don't know what to say, the best thing you can do is simply listen.

While brewery shifts were to resume Monday night, regular operations were to resume Wednesday, March 4.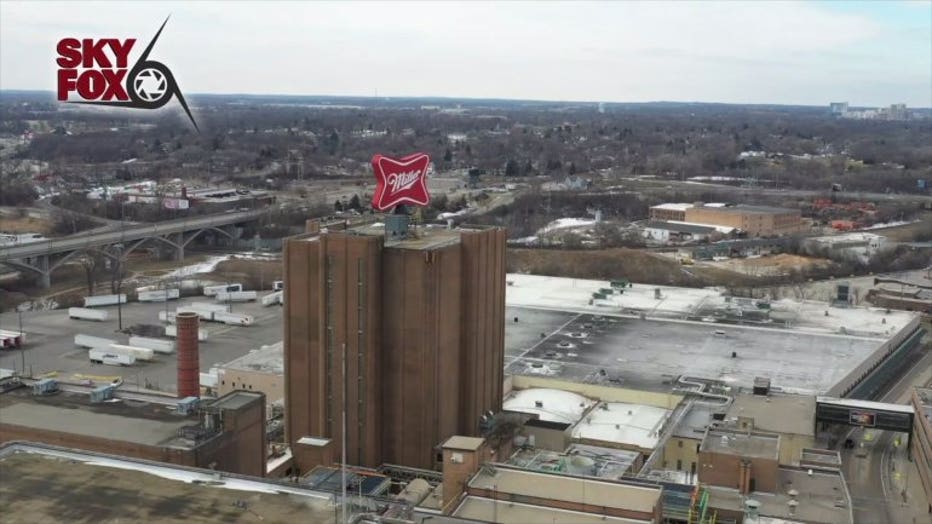 Statement from Molson Coors President and CEO Gavin Hattersley Monday:
"Today is about beginning the healing process. As we welcome our Milwaukee employees back to work for the first time since Wednesday's tragic shooting, our top priority is supporting our colleagues and ensuring they have the resources they need as we all try to make sense of what happened. We have counselors who are on site, and all employees will meet with leadership, learn more about the employee assistance resources available and spend time together as a Molson Coors family. We know it will not be easy, and everyone will grieve and cope with the events in their own ways, but we are committed to doing anything we can to support our Milwaukee family as we begin to heal and slowly return to work."
Email to MillerCoors employees Saturday:
"We know everyone is grieving and coping with Wednesday's events in their own way. And we're all in different stages of the process. While many people are still struggling and aren't yet ready to come back to work, others want to return to the office and a sense of normalcy. And the reality is some people are unsure what to feel right now. Please know that no matter how you are feeling, it's okay and we support you."

"We want you to know we will be opening the office on Monday, and we're planning to start up the brewery beginning on Monday evening. We recognize not everyone will feel ready to come back, and that's absolutely fine. We want to help in any way we can and understand some people may need additional time."

"We also know many of you are wondering what to expect upon your return to the office, and that safety and security are rightfully on your mind. I can tell you that your well-being is our number one priority. As you may be aware, when there are threats or security concerns, it is our standard practice to increase security beyond the levels we activate every day. While there is no current threat, we will elevate security by taking the following measures out of an abundance of caution and to ensure you feel safe, comfortable and supported when you return."

• For the time being, we are implementing bag checks across all of our U.S. brewery and corporate campuses. We will be as quick and efficient as possible to minimize any inconvenience and appreciate your understanding.
• We will have armed officers in the lobbies of building 66, 66A and building 35, as well as patrolling State Street and 41st Street.
• We will also be increasing unarmed security throughout the campus.
• It's also possible that you may see patrol cars around campus.

"We know that seeing police may feel unsettling after all you've been through, but I assure you they are here to help us and to support us."

"I would also like to invite you to come to the First Choice Learning Center (Building 66/2nd floor) on Monday morning just to be with your teammates and some of our leaders. We will have coffee and doughnuts starting at 9 a.m. And while this is intended to be an informal gathering for us all to be with each other as we come back to work, Gavin will say a few words around XX a.m. We will also have additional on-site EAP support – I have included specific details below this email. I hope you will join us even if you aren't yet ready to return to work."

"This is an incredibly stressful time for everyone, and I appreciate all of the care and concern you're showing for one another. Please let me know if there's anything you need or if there's anything I can do to help you."
About the victims


Dale Hudson left behind a wife. He was a 2001 graduate of MATC -- and a long-time member of IBEW 494.

Gene Levshetz was a beloved husband, father, and grandfather. According to his obituary, Levshetz was a kind, caring, and giving person who always put his family's needs before his own. The Levshetz family issued the following statement:




"The Levshetz family is devastated by the loss of their deeply loved husband, father, grandfather, brother, and uncle.  We appreciate the outpouring of support from friends and family and respectfully ask for privacy as we try to come to terms with this unimaginable loss."




Jesus Valle leaves behind a wife, two young children, and many family members. FOX6 News spoke with Valle's cousin who shared some of his favorite memories -- and a message to the community.

Dana Walk was also a loving husband and father of three. His union described Walk as an avid fisherman and a devout journeyman.

Trevor Wetselaar was a loving husband, decorated Navy veteran, and a graduate of the University of Wisconsin-Madison.

Help for the victims' families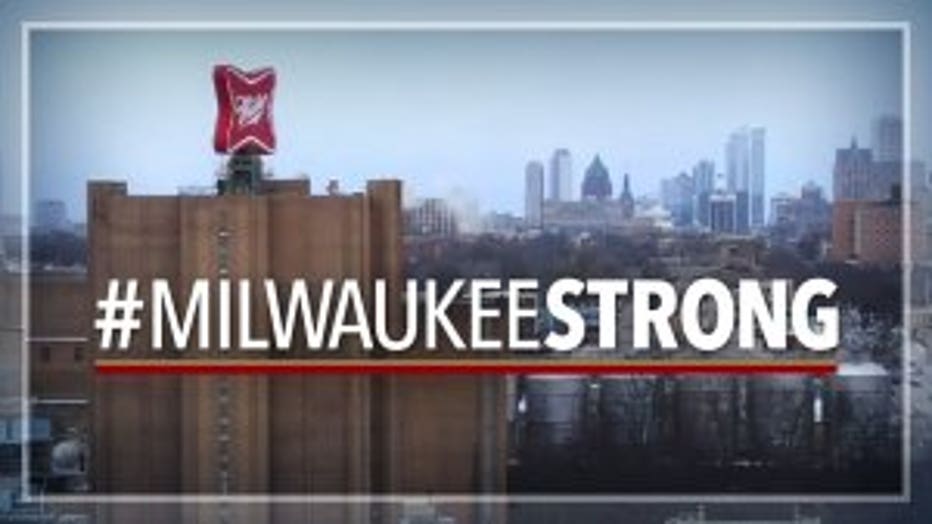 Molson Coors established a GoFundMe Friday dedicated to the family members of those lost in Wednesday's tragedy, donating $500,000 to victims' families. That puts the Miller Valley Survivors Fund halfway to its goal of $1,000,000.

If you are interested in donating to the Miller Valley Survivors Fund, CLICK HERE.

Resources and support