Amos Cook, wounded in combat, finally awarded Purple Heart for service during Vietnam War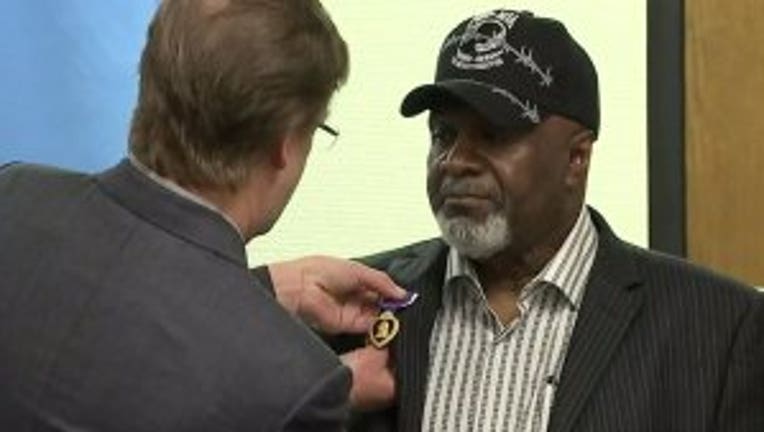 article


MILWAUKEE -- Milwaukee County resident Amos Cook was honored on Thursday morning, May 11th with a Purple Heart in a ceremony that took place at the Milwaukee County Courthouse.

Cook is a Marine Corps and Vietnam War veteran who served from February 17, 1969 through January 6, 1971.

Lance Corporal Cook was wounded in combat 47 years ago -- in 1970. While recovering from his wounds, a local commander was passing out Purple Hearts as was typical at that time. Cook declined the honor of receiving the Purple Heart, knowing he would be rejoining his fellow Marines after he recovered.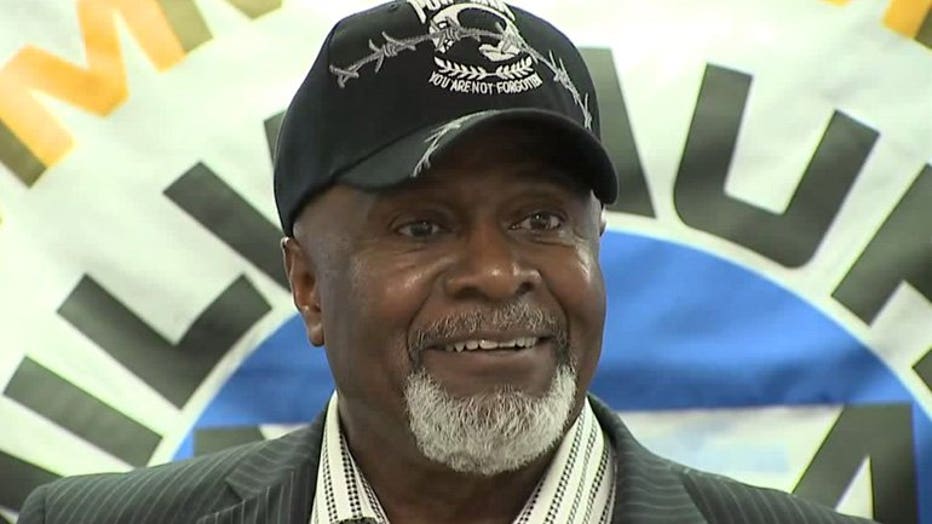 Years later, after Cook was discharged, it was determined that Cook's military records did not document his receiving the honor of Purple Heart. In February 2017, Cook, with help from the military, began the job of correcting the record -- and documentation was found to verify that Cook had indeed earned the honor.

After receiving his award, Cook talked briefly about how he ended up joining the Marines.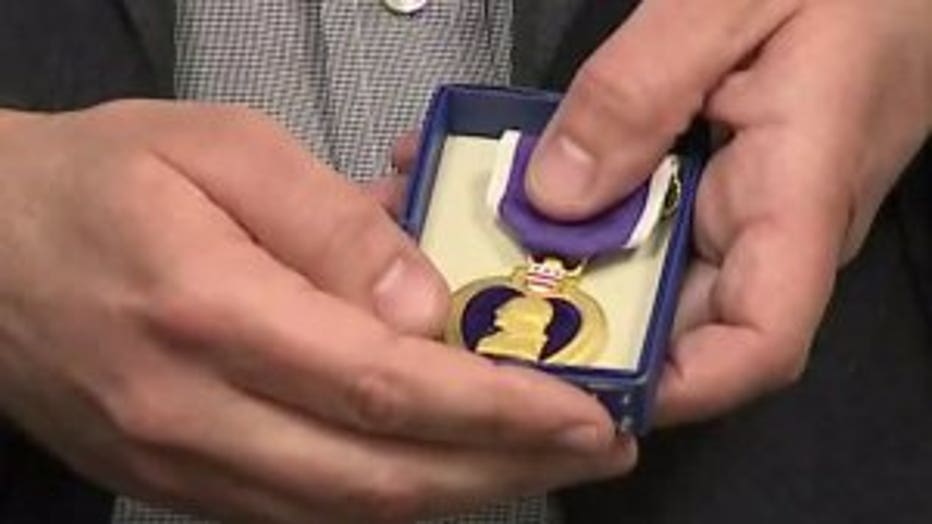 The Purple Heart is awarded to members of the armed forces of the United States who are wounded by an instrument of war in the hands of the enemy and posthumously to the next of kin in the name of those who are killed in action or die of wounds received in action. It is specifically a combat decoration.