Amber Alert canceled, Milwaukee boy found safe: police
MILWAUKEE - An Amber Alert issued for a 3-month-old boy on Wednesday, March 23 was canceled that afternoon. He was found safe, police said, after nearly 12 hours missing.
In an update provided around 2:20 p.m. Wednesday, Milwaukee police said the infant was found around 1:10 p.m. – safe and unharmed near 44th and Capitol. At the time, police said they were in the process of reuniting him with his mother and family.
"We have several individuals in custody, and we're trying to determine each of their roles," said Paul Lough, an inspector with the Milwaukee Police Criminal Investigation Bureau.
SIGN UP TODAY: Get daily headlines, breaking news emails from FOX6 News
In an update provided shortly after noon on Wednesday, Milwaukee police stated that officers responded to a report of an abduction near 42nd and Marion at around 2:15 a.m. – roughly a half-mile from where the infant was ultimately found. The Amber Alert was issued shortly after 7 a.m.
Officials said the caller had allowed multiple people to stay at her residence and then fell asleep. When she woke up, she noticed the people were gone – and her 3-month-old was missing.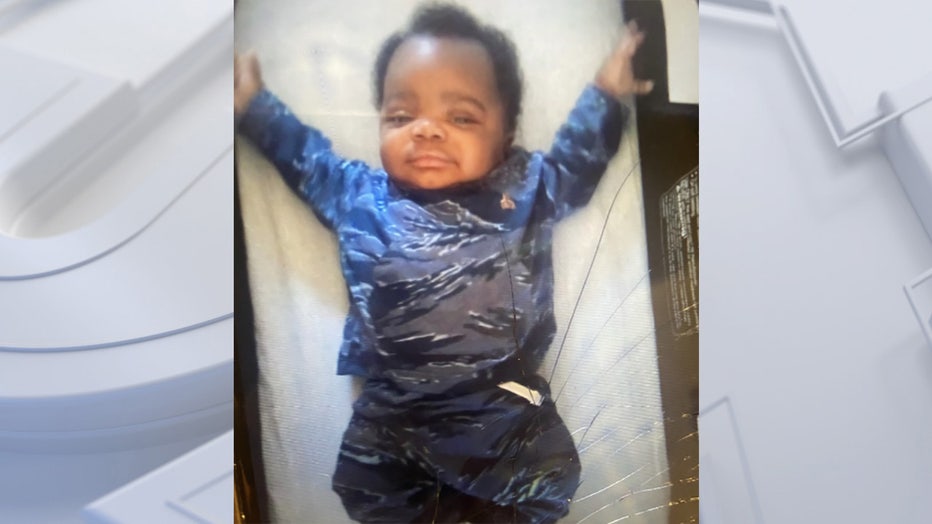 "It is believed to be right now. Two of the subjects we have detained we believe were in the residence last night," Lough said.
A 15-year-old girl who was originally thought to be with the infant was located. Officials say she has cooperated with officials – and police say she is not involved in the disappearance of the child.
Scene near Sherman and Marion, Milwaukee
"It's a great thing that we found him, because what we all went through last year, it could have been this right now," said Monifa Johnson, talking about the Major Harris case. "It's a baby. It just – it's just a baby. It's sad."
Harris was ultimately found dead. It was that dread that brought Johnson, also a mother, to Sherman and Marion on Wednesday. She looked on as officers and detectives walked in and out of an apartment.
Later, a private volunteer K-9 search and rescue team that specializes in finding people was brought in. Police turned to the public for help as well, and a tip led officers to a home. It was a team effort, police said – from officers, detectives and community groups – that helped find the infant.
"A big relief. Just thank god that he's alive and can continue his journey," Johnson said.
The investigation remains fluid and ongoing. Anyone with information is urged to call Milwaukee police at 414-935-7405.
FREE DOWNLOAD: Get breaking news alerts in the FOX6 News app for iOS or Android.