"Amazing to see the smiles:" Student 'elves' from Oconomowoc stop by Milwaukee school


MILWAUKEE -- A group of Oconomowoc High School DECA members served as "student elves" in the City of Milwaukee on Friday, December 18th.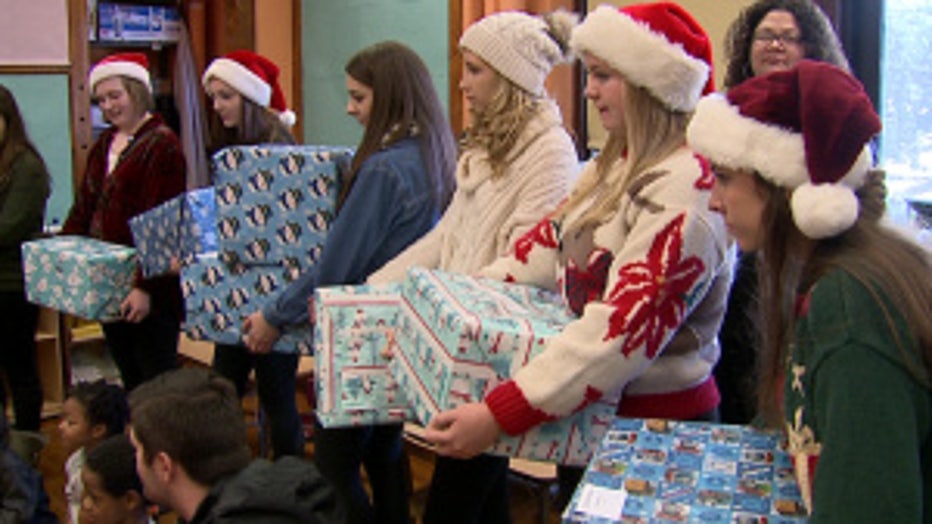 Those students stopped by Milwaukee's Lloyd Barbee Montessori School as part of their high school's annual "Adopt-a-School" service project.

"We bring them hats and underwear and gloves -- all the things they need for Christmas," said Tiffany Derynda, a student from Oconomowoc High School.

The service project involves OHS faculty and student elves, helping Santa stock up on presents for pupils in need.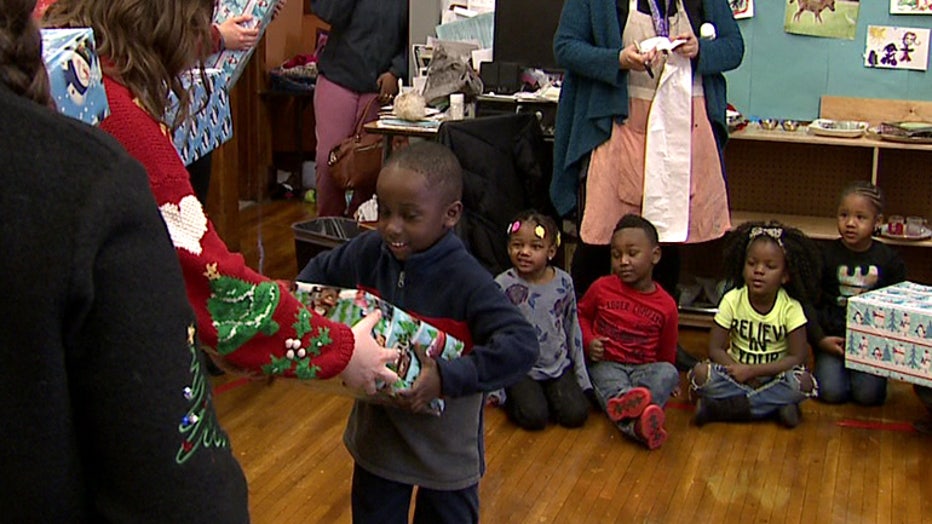 "It's so amazing 'cause some of them don't even get Santa at their house, every year. So we're their Santa -- and it's just amazing to see the smiles on their faces," said Nicole Frank, an OHS student.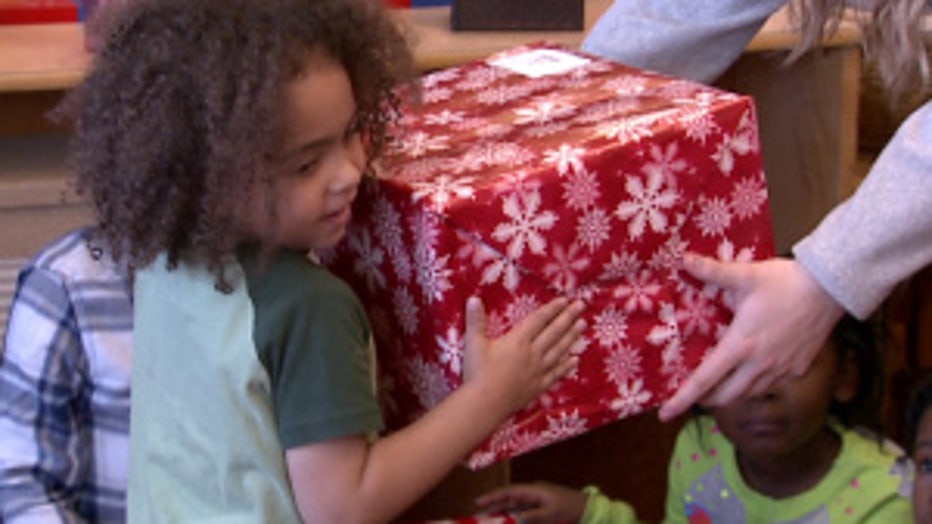 Also amazing, are the words out of the mouths of the children receiving the gifts.

"I've seen Santa many a times," said Clairesse Steele-Slade, a student at Lloyd Barbee Montessori School. "I'm happy he's at our school today though. I'll bet it warmed the little kids' hearts."