'Amazing:' 1st Honor Flight of 2018 takes off from Mitchell Airport, carrying 152 veterans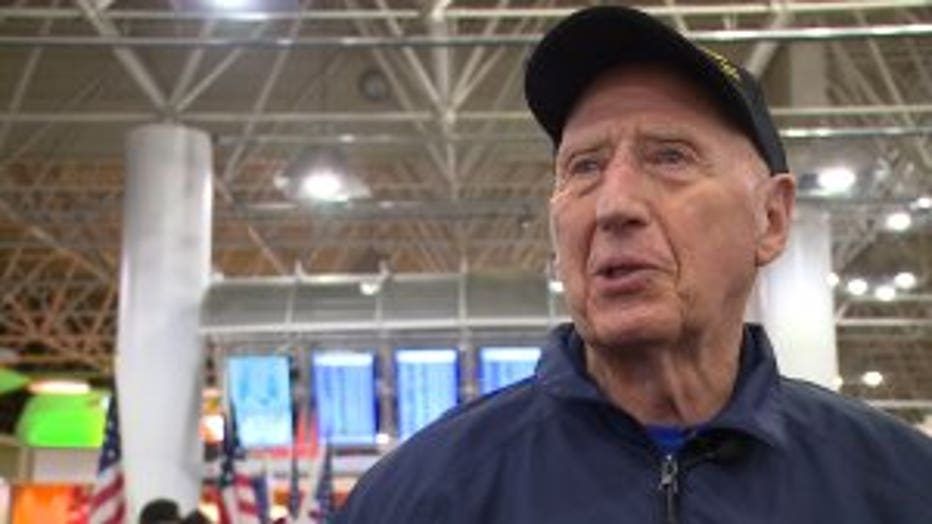 MILWAUKEE -- The first Stars and Stripes Honor Flight of 2018 took off from Mitchell International Airport early Saturday morning, April 14, with two planes full of veterans. One World War II vet not only served his country, but also played for the green and gold!

At 5 a.m. on Saturday morning -- veterans and their guardians arrived at the airport, excited for their trip.

"I didn't believe it was going to be like this," said Ott Wollenzein, World War II veteran.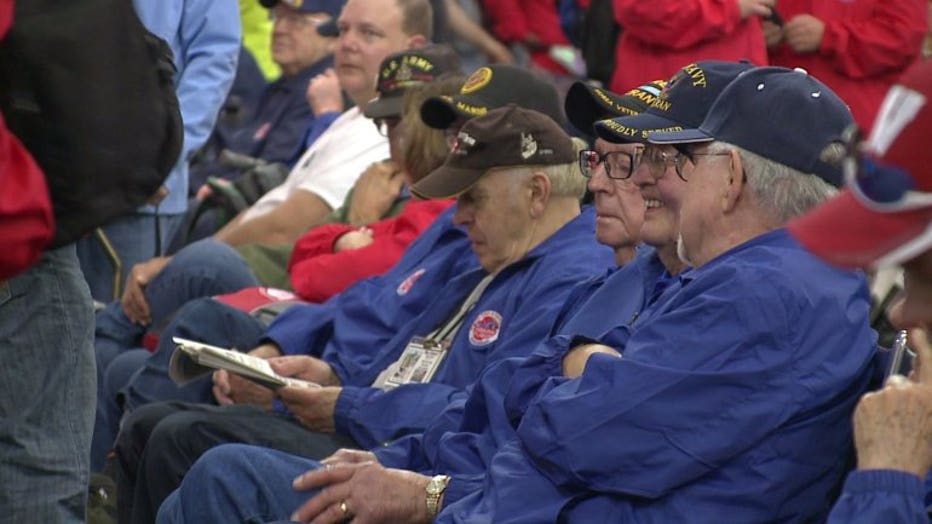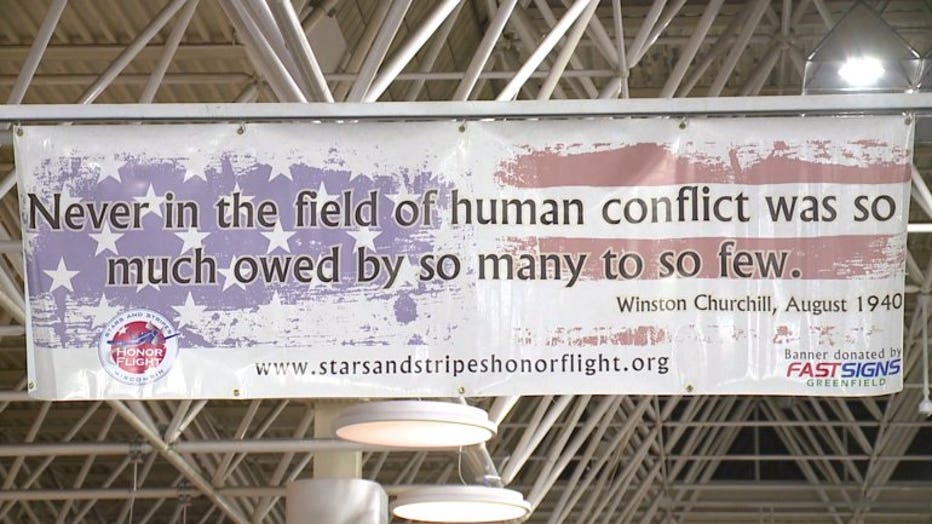 More than 100 veterans, 152 in all, prepared to take their Honor Flight -- 12 from WWII, 44 from the Korean War and 97 from the Vietnam War.

"It's just amazing to see all the volunteers and everything -- all the people working together," said Wollenzein.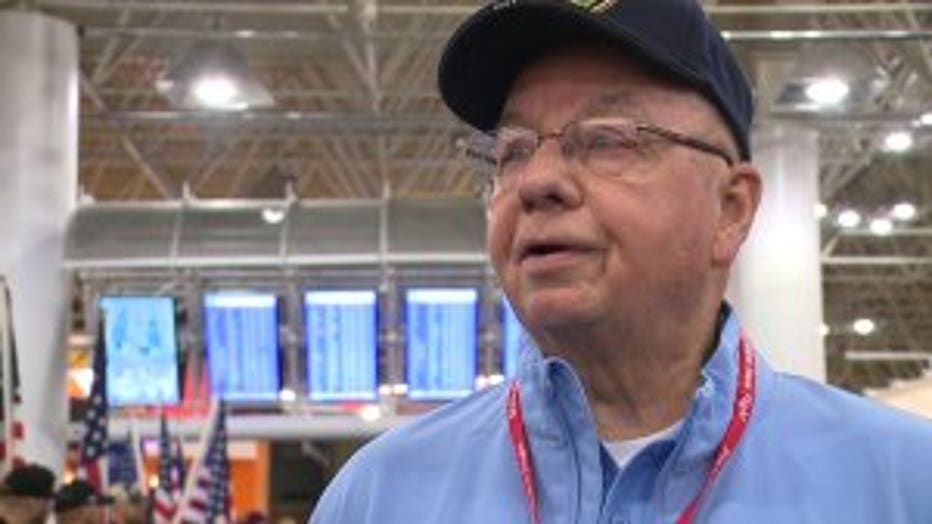 The day-long trip takes veterans the nation's capital, and allows them to visit the monuments erected in honor of their service.

"Had a lot of friends that fought in the Vietnam War and whatnot. Some never came back," said Michael Baldewicz, Vietnam veteran.

"You never feel like you're special. You're just another guy, and somebody thinks you're special," said Darrell D. Devoss, Korean War veteran.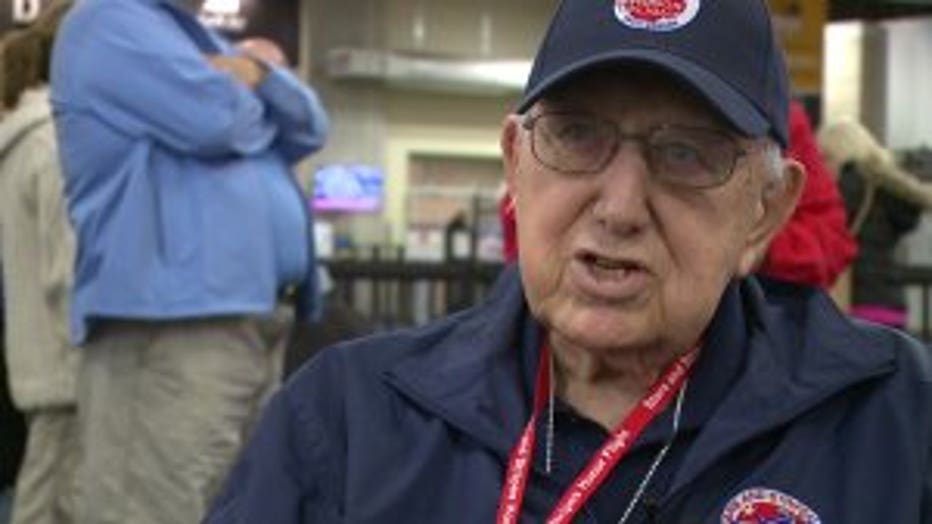 While many expected to talk about their service, one World War II veteran and former Green Bay Packers' player would also discuss sports.

"It was when Curly Lambeau was my coach -- terrific coach," said Erv Dzierzewski, World War II veteran.

Now, he plays for the red, white and blue.

"The reason I came here is because I want to get to the grave and give them a salute -- to show that I appreciate what they did for me, so that my family will have a wonderful life to live," said Dzierzewski.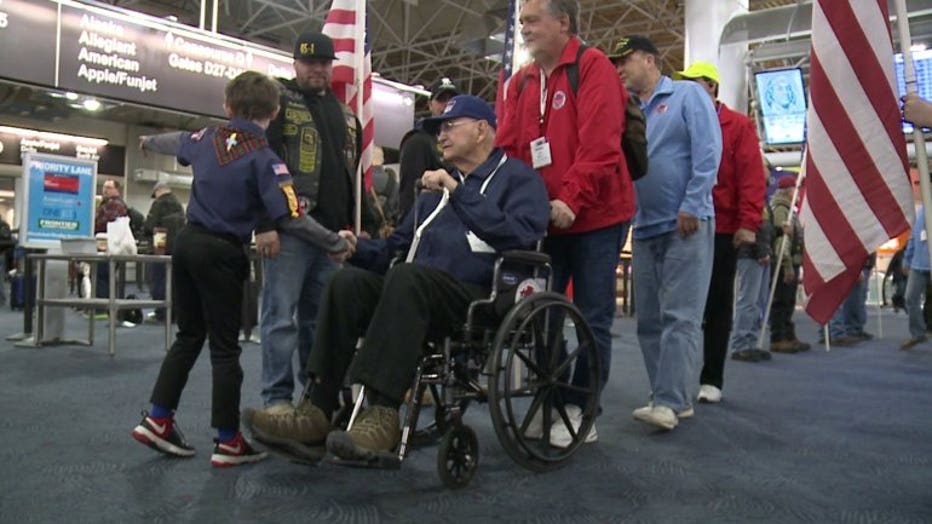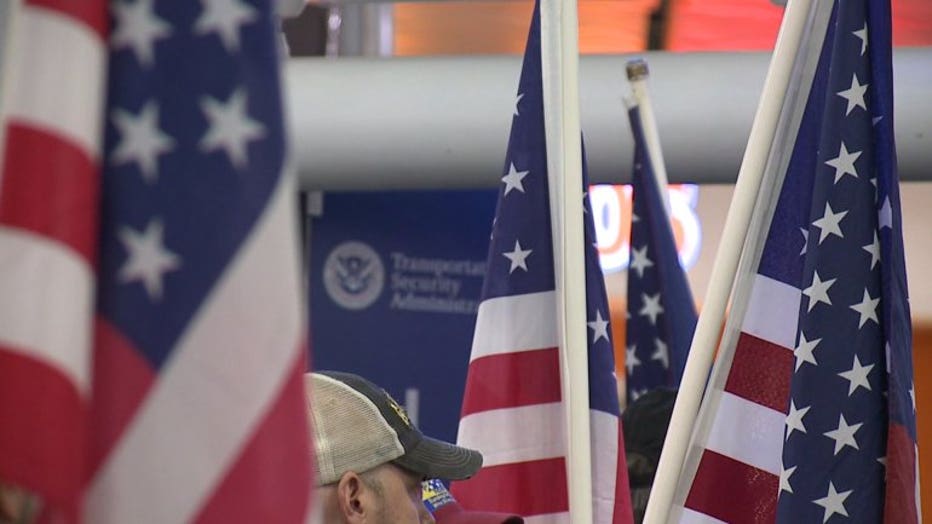 For those interested in signing up for an Honor Fight, or learning more about the trip, information can be found HERE.