Amanda Farr appears in court, accused in burned puppies case


FOND DU LAC (WITI) -- 30-year-old Amanda Farr, the Fond du Lac woman charged in a case in which two puppies were found doused in bleach, made her initial appearance in court on Tuesday morning, March 11th.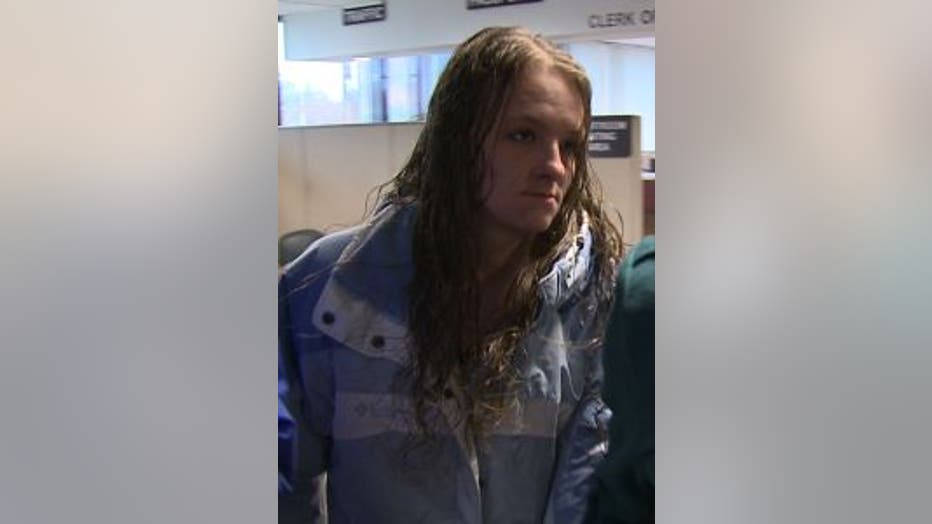 In court on Tuesday, a FOX6 News crew spoke with both the District Attorney and the defense attorney. Both made comments to the effect that cases involving animals often raise emotions and garner heightened attention -- and the DA said he wants this case prosecuted quickly.

"I would prefer to see the prelim within those 20 days. It's a serious and disturbing situation. I think the public would like to see this matter move forward at a swifter pace," District Attorney Eric Toney said.

Farr faces seven charges total — including:


A criminal complaint in the case says officers were dispatched on Saturday, February 22nd to an apartment complex on Martin Avenue in Fond du Lac in reference to a cruelty to animals complaint.

There, they spoke with an individual who told them he had gone outside to place garbage in the community dumpster, when he heard a whimpering sound coming from a trash bag inside the dumpster.

The complaint says the man was able to retrieve the trash bag and noticed that inside was a second trash bag, filled with trash and a puppy.

The man told police he noticed a strong odor of bleach coming from the puppy. He said he and another individual took the puppy inside, and began rinsing the puppy with water, according to the complaint.

Police learned the puppy may have come from Farr's apartment — and made contact with her there.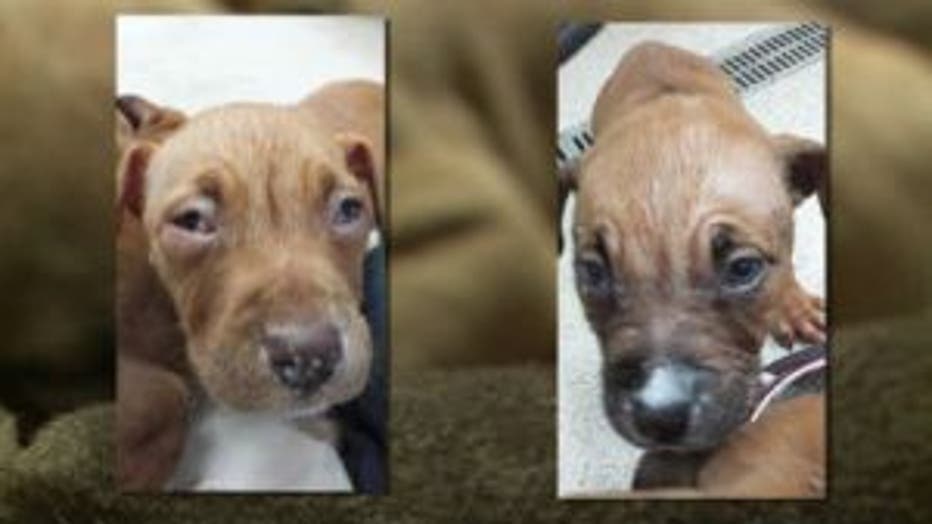 The complaint says police observed two dogs jumping up in an attempt to exit the apartment.

The complaint says Farr told officials she has two dogs, Buddy (2-3 years of age) and Saddie (around 7  years of age) — and three 6-8 week old American Staffordshire Terrier puppies named Ike, Turner and Tina.

FOX6 News has learned Turner was the puppy found in the dumpster. The Fond du Lac Humane Society has said Ike was uninjured in this incident.

The complaint says Farr was able to locate two puppies, who were being given a bath. She was unable to tell police where the third puppy (Turner) was located.

According to the complaint, Farr told police a 10-year-old had "placed bleach on the third puppy, put the puppy in a trash bag and then threw this puppy into the dumpster."

Upon seeing police, the boy began to cry, and admitted to police that he had put bleach on the puppy and had then put the puppy in the dumpster because the puppy had been "biting at his feet" — according to the complaint.

The complaint says Farr admitted to knowing that the boy had poured bleach on Turner, and left him in the dumpster — but refused to aid the puppy.

The puppies were taken into custody by the Fond du Lac Humane Society — where they were given veterinary examinations.

The initial veterinary examinations were performed on February 22nd — the same day the puppies were discovered.

The complaint says the intake exam for Tina showed approximately three hours of contact with bleach without care, labored breathing, chemical burns to the face and eyes, eyes swollen shut, and other medical concerns. The Humane Society also learned Tina's tear ducts were not functioning because of exposure to bleach.

An examination the next day showed Tina was dehydrated, her eyes were inflamed and bloody, the nose/throat area was bloody with abnormal noisy breathing. Additionally, a veterinarian noticed tongue ulcers and labored breathing, according to the complaint.

The complaint says on Feburary 26th, Tina was examined again. Tina was found to still have chemical burns along her face, respiratory difficulty and other medical ailments related to exposure to bleach.

An examination on Wednesday, March 5th showed injuries to Tina's eyes and tear ducts appear to be resolved.

As for Turner, his intake veterinary examination on February 22nd showed he was estimated to have been exposed to bleach for approximately three hours with the air temperature in the dumpster estimated to be around 22 degrees, according to the complaint.

The complaint says Turner was noted to have labored breathing, with chemical burns to his face and eyes. The examination showed his eyes were inflamed, and he had severe noisy breathing with a bloody nose and throat.

The report showed a "good portion" of Turner's lungs were not inflating, according to the complaint.

Farr is due back in court for her preliminary hearing on March 27th.

We're told Amanda Farr's son will face charges in juvenile court.

Related stories: