Allegedly out for revenge: Sheboygan man tells policed he planned to stab people in clown masks who "jumped him"
SHEBOYGAN COUNTY -- A Sheboygan man has been criminally charged after police say he was running through alleys in Sheboygan on Wednesday, October 5th with a clown mask and a knife.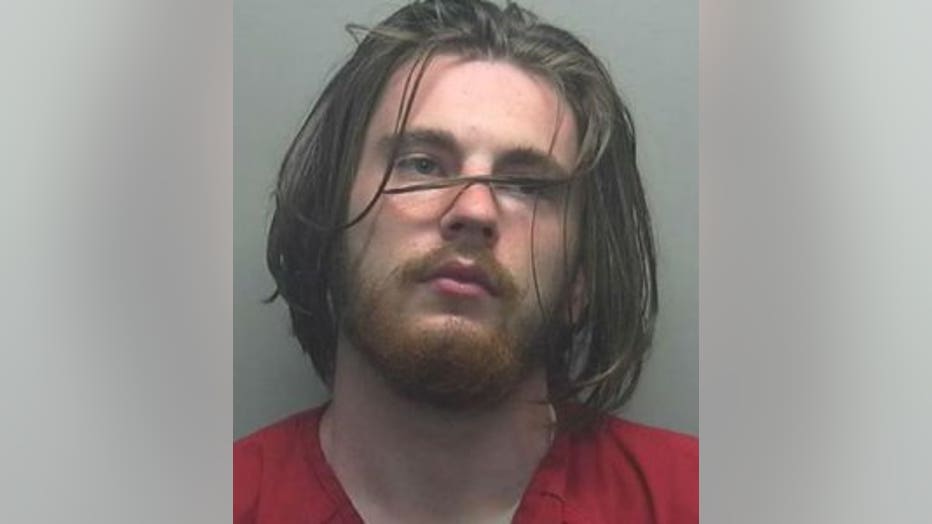 The accused is 20-year-old DeMarco Lulloff, who faces one count of disorderly conduct, use of a dangerous weapon, repeater -- and one count of carrying a concealed weapon, repeater.

According to a criminal complaint, on Wednesday, October 5th, a Sheboygan police officer was in the area near 3rd Street and Erie Avenue when she observed a man running down an alley. Several anonymous citizens had flagged this officer down advising that they'd seen someone wearing a clown mask, a black hooded sweatshirt and jeans running through the neighborhood.

The officer spotted a man matching that description and made contact with DeMarco Lulloff.

According to the complaint, Lulloff was out of breath and sweating, and told the officer "he was out for a run." When asked whether he normally goes for runs in jeans, Lulloff told the officer "it was nice for it." Lulloff told the officer he was headed home, and had come from home. When asked what his usual running path was, the complaint indicates Lulloff realized he wasn't giving the officer the streets by his house, and he stopped.

The officer searched Lulloff, and was advised by Lulloff that he had a knife and a mask under his sweatshirt. The officer found a black ski half-mask and a white clown mask -- along with an eight-inch kitchen knife.

Lulloff told the officer "he found the mask while running," but didn't know where he'd found it, according to the complaint.

Another officer who arrived on scene questioned Lulloff about the knife, and he stated that he was carrying it because "several nights ago he was jumped by a group of people dressed as clowns," and he was beaten up. He said on October 5th his plan was to try to locate people walking around in clown masks, and "stab them using the knife."

When asked whether he wanted to report the incident from several nights ago, the complaint states that Lulloff said "no," and said he wasn't a snitch, and "was taught to go out and handle things on his own."

Lulloff told police "if he had observed any clowns while out walking around, he was going to stab them."

The complaint makes reference to the fact that Lulloff is a convicted felon and not allowed to possess a firearm. Lulloff was convicted of taking and driving a vehicle without the owner's consent in June of 2013.