ALL schools in Pewaukee School District CLOSED Friday due to threat: "There's no excuse for this"


PEWAUKEE -- Pewaukee School District officials say ALL schools will be CLOSED on Friday, October 2nd as a result of a threat. As of 8:00 p.m. Thursday, October 1st, the Pewaukee School District campus was on lockdown so officials could sweep the buildings.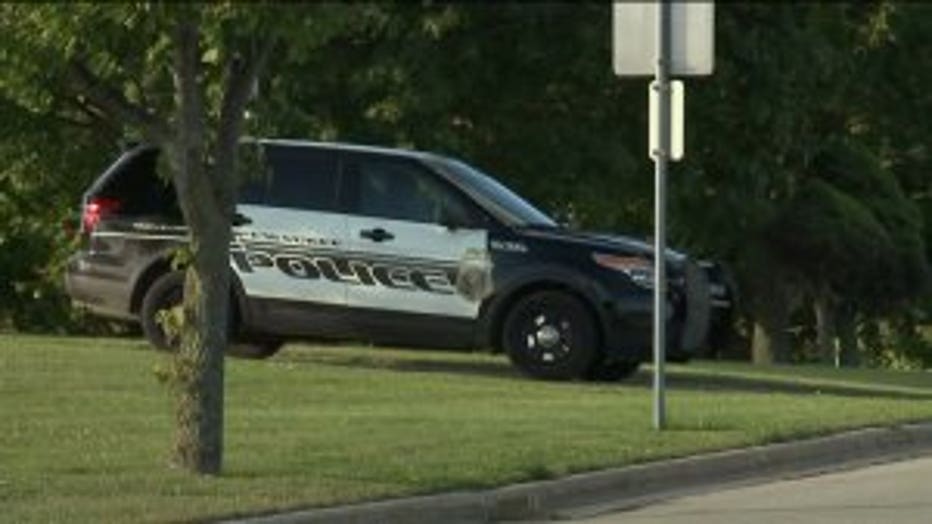 Pewaukee Police Department


A message posted to the Pewaukee School District's website says no students or faculty are to report to school on Friday.

All school activities and homecoming events have been cancelled.

The Village of Pewaukee Police Department issued the following statement:

"Pewaukee Schools sent a letter to families explaining the reason for closing.  The Police Department is working closely with school administration referencing this investigation."

The letter sent home to parents makes reference to a handwritten threat, warning of a school shooting on Friday.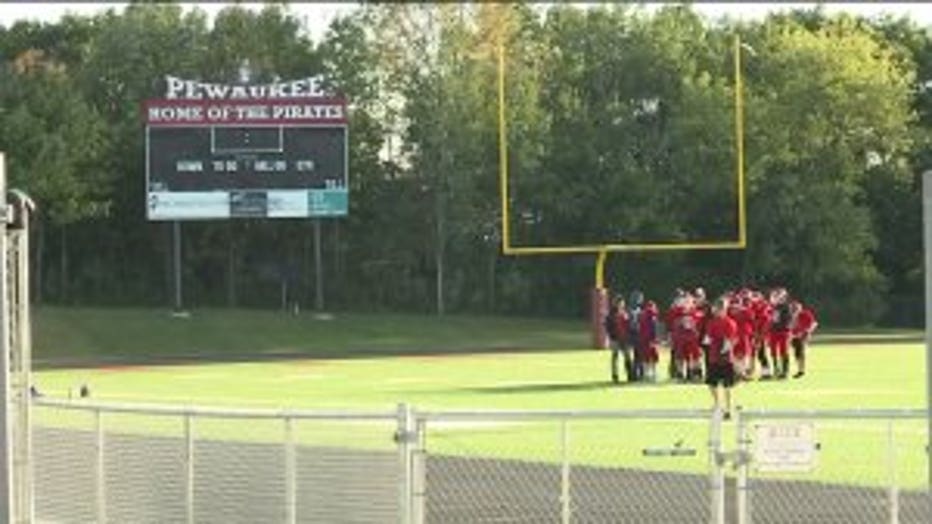 "I hope this is just a joke -- but better safe than sorry," Alyssa Czerwinski, a senior at Pewaukee High School said. "I`m a little worried about the homecoming dance. I`m on court and I don`t know -- I think everything`s just really messed up now."

In the letter to parents, the superintendent says:

"It is particularly troubling that this threat is being made for the Friday of Homecoming Week, one of the days students most look forward to. As school is cancelled for Friday, October 2nd, all school activities are cancelled. This means that the pep rally, parade and football game are cancelled for Friday, October 2nd. We will notify you if and when these events will be rescheduled. It is our intention to have the Homecoming dance continue as scheduled on Saturday, October 3rd. Tickets will be sold at the door for students who anticipated purchasing them at school on Friday. Specific information will be shared with students and families regarding the dance and the possible re-scheduling of Homecoming activities."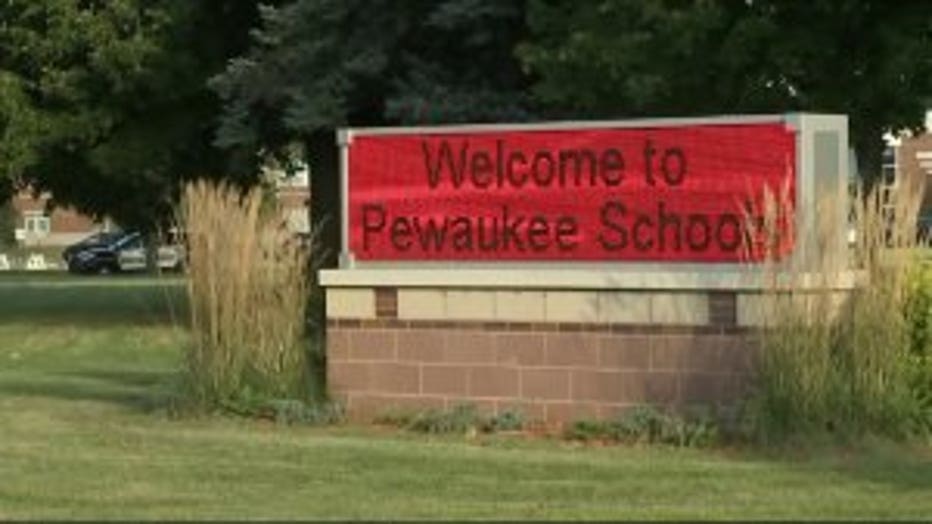 There is disappointment among the Pewaukee High School seniors on the cheer team. They are set to perform at the homecoming game.

"I`m a cheerleader and I`m a senior this year and captain and we`ve worked really hard this year. I know the poms feel the same way and obviously the football team -- we`ve all worked really hard to be here," Kendra Koepp said.

Students tell FOX6 News the homecoming game has been rescheduled for Saturday afternoon.

"Everybody`s gonna be inconvenienced by this now and if it turns out to be a prank -- there`s no reason. There`s no excuse for anything like this," Mark Quartaroli, parent of a Pewaukee High School student said.

Quartaroli says the timing of what's occurring in Pewaukee isn't lost on him.

"No sooner did I get the letter from the superintendent I find out about the shooting in Oregon -- and it`s just terrible that something like this has actually happened and it continues to happen. I`m very upset about it," Quartaroli said.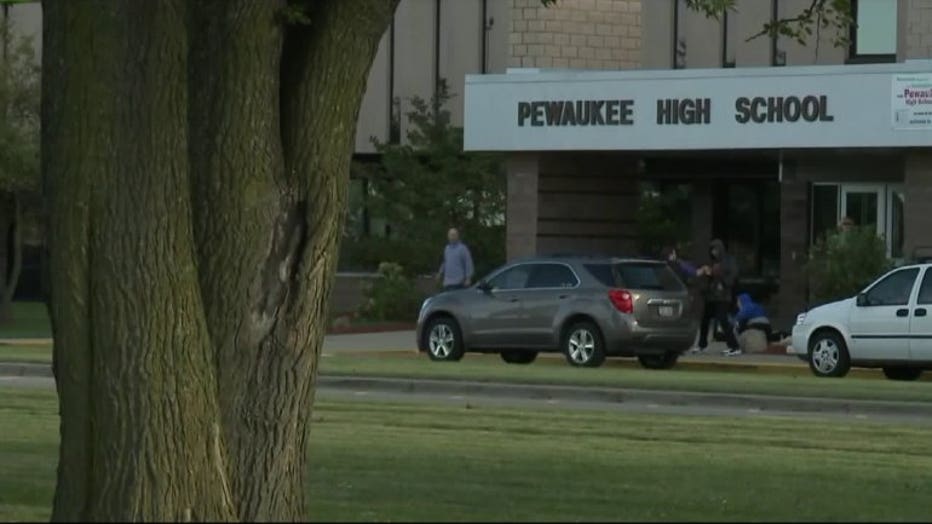 The letter sent home to parents of students in the Pewaukee School District is below:

Dear Parents,

This communication is to inform you there will be no school in the Pewaukee School District on Friday, October 2nd. This decision is being made because we are committed to the safety of all our students and staff. We also want to clearly communicate with you about safety issues when they arise. I will relay information below, and ask for your help and support.

A hand-written message was found at Pewaukee High School which said, "There will be a school shooting on Friday, October 2nd." Upon seeing this message we immediately informed the Pewaukee Village Police Department who came on campus to help investigate this threat.

In light of this situation, we are taking the following actions:

● No school will be held in the Pewaukee School District on Friday, October 2nd. All school activities are also cancelled for Friday, October 2nd.

● The campus will be locked down at 8:00 p.m. on Thursday, October 1st. No students will be allowed on campus after this time. We ask that all students in need of anything from their locker retrieve it prior to 8:00 p.m. tonight, Thursday, October 1st. The police will sweep the buildings, and campus will remain locked down beginning at 8:00 p.m. on Thursday and all day Friday.

● After school activities will be held after school today until 8:00 p.m. Champions Day Care will operate as normal on Thursday and will be closed on Friday, October 2nd. Please know you may pick your child up early should you elect to do so.

It is particularly troubling that this threat is being made for the Friday of Homecoming Week, one of the days students most look forward to. As school is cancelled for Friday, October 2nd, all school activities are cancelled. This means that the pep rally, parade and football game are cancelled for Friday, October 2nd. We will notify you if and when these events will be rescheduled. It is our intention to have the Homecoming dance continue as scheduled on Saturday, October 3rd. Tickets will be sold at the door for students who anticipated purchasing them at school on Friday. Specific information will be shared with students and families regarding the dance and the possible re-scheduling of Homecoming activities.

Classes will resume on Monday, October 5th. (This will be an A day for middle and high school students) At this time we will have an increased police presence in and around our schools. Counselors will also be available should students have questions or need assistance.

Presently, we are diligently working to determine who posted this threat at Pewaukee High School.  If you discover anything that can assist in the investigation, please contact us immediately. Additionally, since this is a serious incident impacting our entire campus community, the Pewaukee Village Police have elected to use Crimestoppers. You can relay an anonymous tip for cash reward by contacting Crimestoppers at 1-888-441-5505 or at stopcrimewaukesha.com.

All threats to our school or students are taken seriously and investigated thoroughly. We want you to have the facts so you can discuss them with your child and emphasize the seriousness of this issue. To the best of our knowledge, we have no evidence to link this threat to the communication from earlier this week.

Once again, to be clear, there will be no school on Friday, October 2nd at Pewaukee High School, Asa Clark Middle School, Horizon School and Pewaukee Lake Elementary School.

Please feel free to call me should you have questions or concerns. I can be reached at at 262-691-2100 ext. 5046 or by email at sterjoa@pewaukeeschools.org.

Maintaining a safe campus for our students is important to all of us.

Thank you for your understanding and support.

Sincerely,

Dr. JoAnn Sternke

Superintendent