ALDI recall: Season's Choice Frozen Sweet Peas pulled due to possible Listeria contamination
BATAVIA, Illinois -- ALDI has voluntarily recalled Season's Choice Frozen Sweet Peas due to possible Listeria monocytogenes contamination.

Upon notification from the supplier, ALDI immediately removed the affected product from its stores. The potentially affected product is packaged in a 16 oz. bag, has the UPC code 041498164294, contains one of the following packaging codes and best by dates on the back of the bag and was sold in the following states: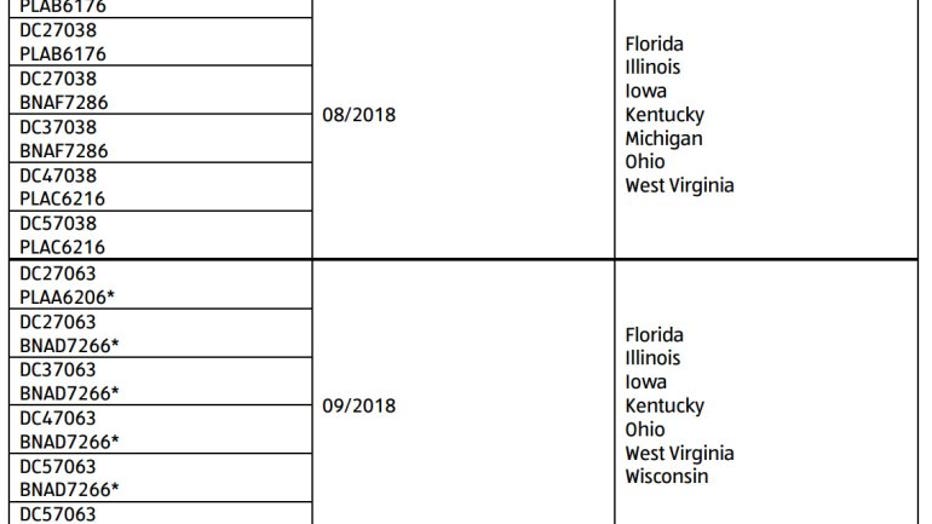 Customers who have questions about this recall may contact Lakeside Foods, Inc., at 1-800-466-3834, Monday through Friday from 8 a.m. to 3 p.m. Central time.