After Sikh Temple shooting, 1st responders simulated gunfire in church, trained for mass shooting


OAK CREEK -- Of the 30 deadliest shootings in the US dating back to 1949, 18 have occurred in the last 10 years. Two of the five deadliest took place in just the last 35 days -- in Las Vegas on October 1st, and Sutherland Springs, Texas on November 5th. There are groups in SE Wisconsin bringing together law enforcement agencies to train emergency personnel in the event of a mass shooting here. It was five years ago when worshippers at the Sikh Temple of Wisconsin in Oak Creek suffered at the hands of a gunman who took six lives.

The sights and sounds Sunday of yet another mass shooting brought tears to the eyes of Nirmal Kaur.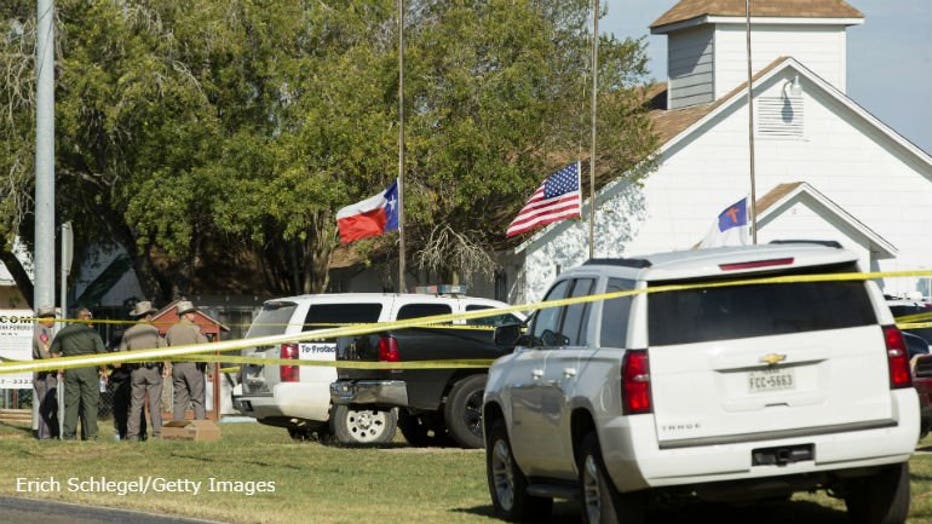 SUTHERLAND SPRINGS, TX - NOVEMBER 5: Law enforcement officials gather near the First Baptist Church following a shooting on November 5, 2017 in Sutherland Springs, Texas. At least 20 people were reportedly killed and 24 injured when a gunman, identif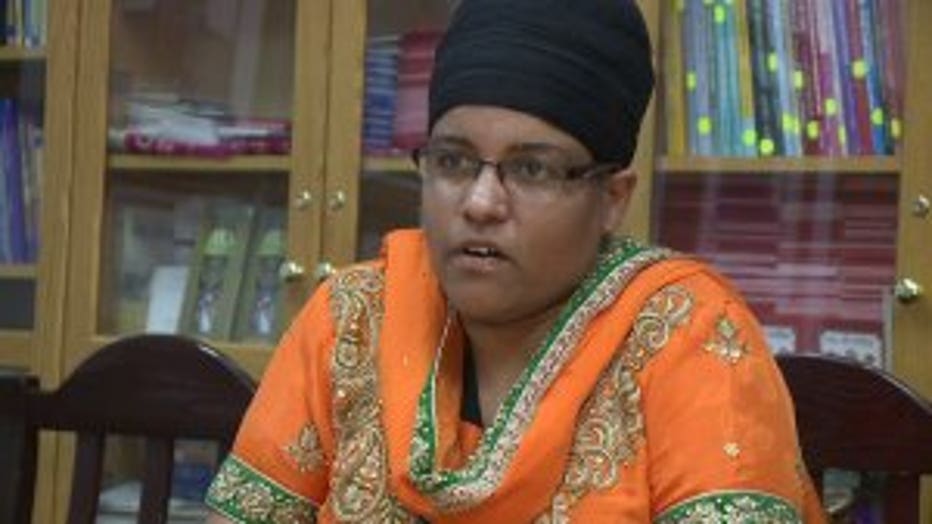 "That really gave me the chills. It just reminded me of 2012. August 5th -- that happened in our temple here," Kaur said.

Six people died and four others were hurt when a gunman opened fire during worship at the Sikh Temple in Oak Creek. Sunday's mass shooting happened at First Baptist Church Sutherland Springs. A gunman took at least 26 lives -- injuring approximately 20 others.

"It doesn't matter now if you have a security system or anything. I think we should just be prepared now. I think it's just the time now," Kaur said.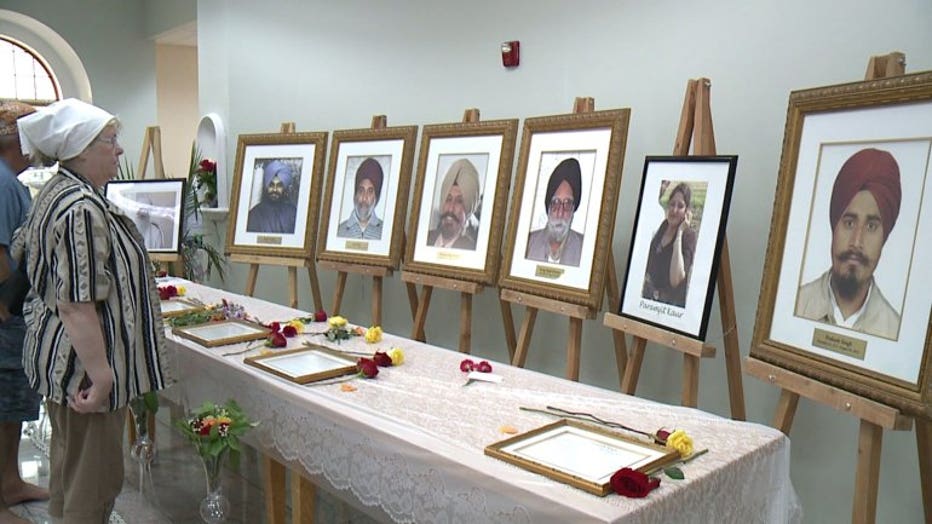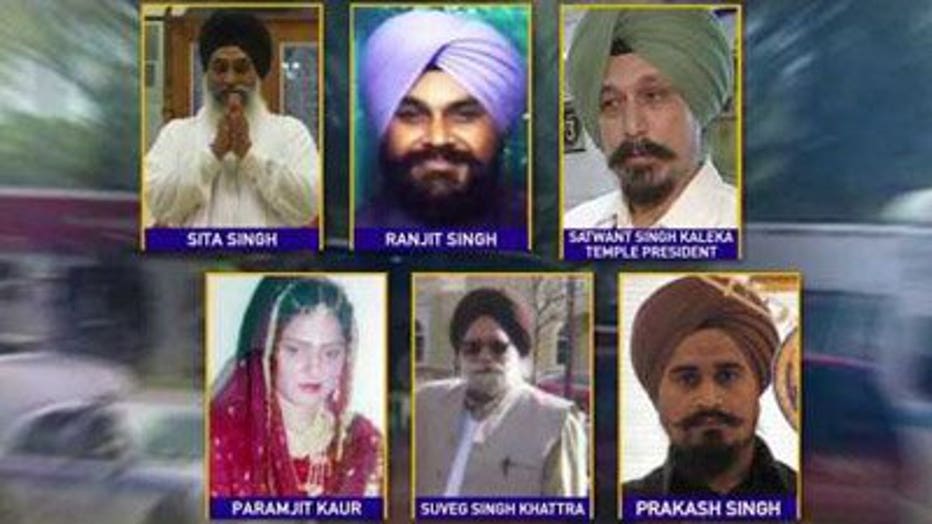 After the tragedy in Oak Creek, FOX6 showed you how officials at area churches are preparing for the unexpected. Simulated gunfire with a number of mock casualties demonstrated the difficulties large gathering spaces can present. The training exercises at Westbrook Church in Hartland took place in April of 2013, when Waukesha County Technical College held its inaugural active shooter training inside a church.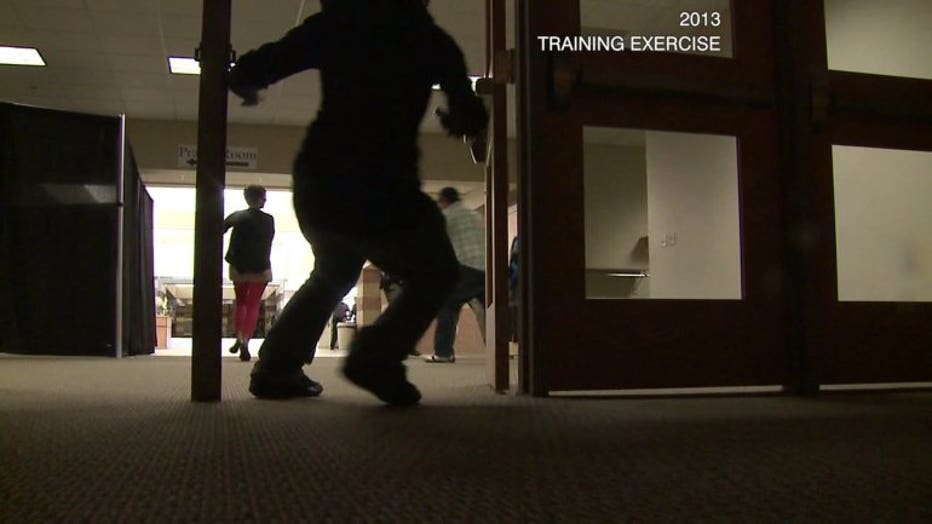 Mass shooting training at Hartland church


"Obviously, the active shooter, the mass murderer is not particular to location," Michael Kuspa, instructor said.

More recently, the Sheboygan County Rescue Task Force gathered after the Las Vegas shooting that killed 58. Shawn Murphy, coordinator and physician assistant said churches and other places where large groups of people gather could all benefit from tourniquet training to help give victims a better chance of survival.

"You might be the difference between life and death for the person right in front of you," Murphy said.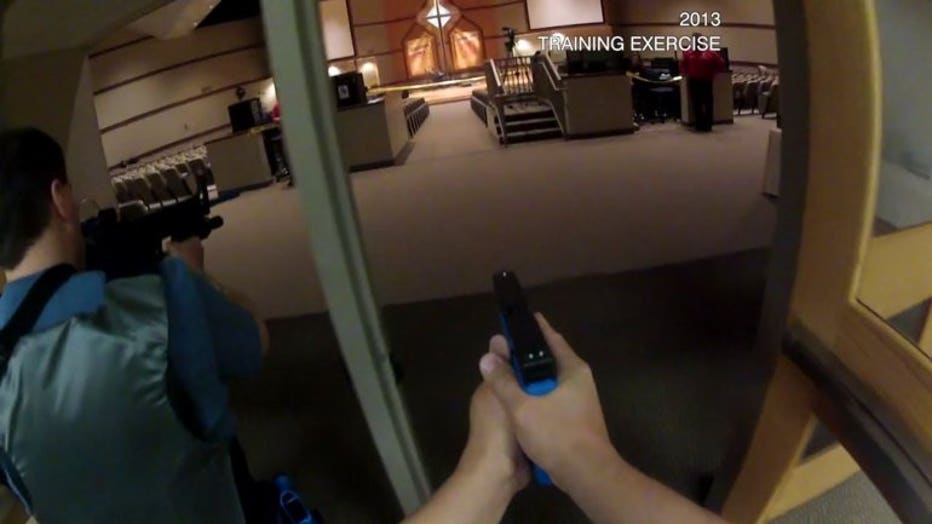 Mass shooting training at Hartland church


There's also training in terms of escape plans. Murphy said the "run, hide, fight" method is being taught to groups in Sheboygan County.

Meanwhile, at the Sikh Temple Sunday, Kaur asked that everyone be trained, before she and others are forced to shed another tear.

"I'm requesting. I'm begging. Please do something," Kaur said.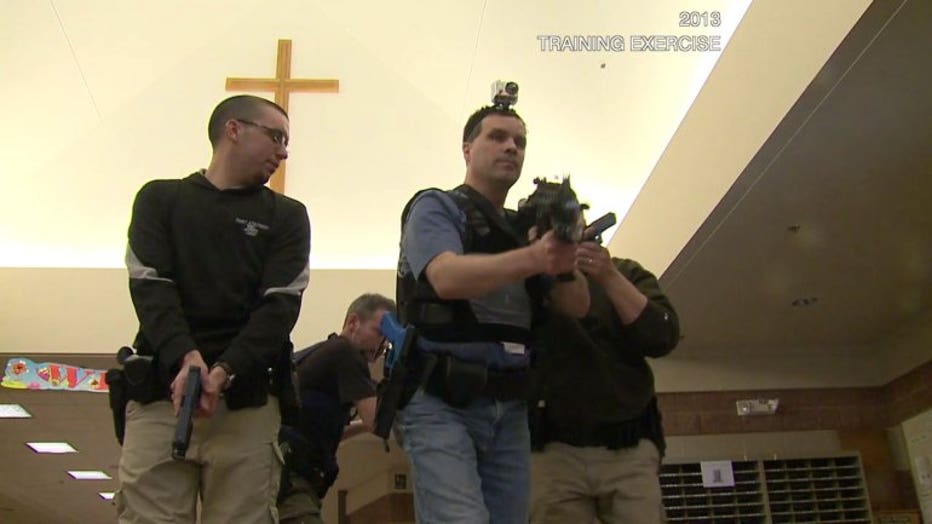 Mass shooting training at Hartland church


Murphy said a small study found those with tourniquet training retained their knowledge 12 months after their initial training. He said that's proof tourniquets can be effective when it comes to saving lives.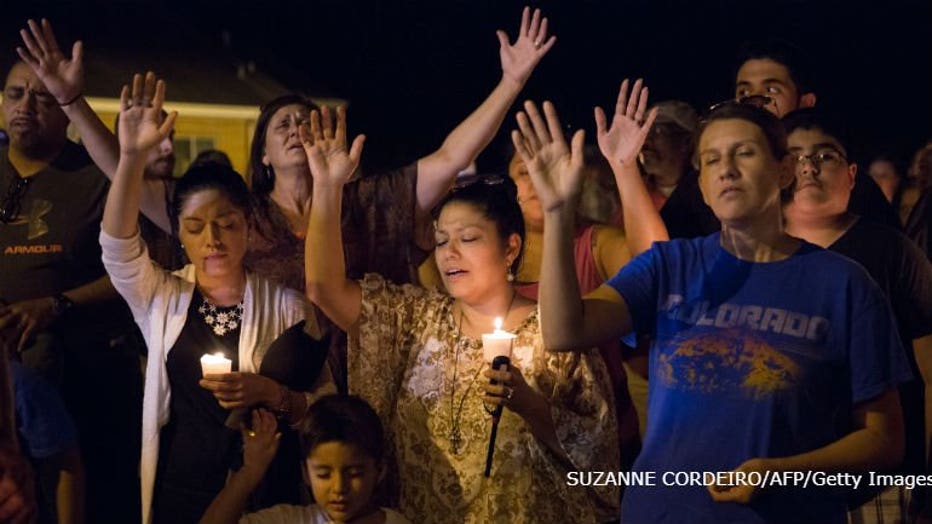 A candlelight vigil is observed on November 5, 2017, following the mass shooting at the First Baptist Church in Sutherland Springs, Texas, that left 26 people dead according to authorities. / AFP PHOTO / SUZANNE CORDEIRO (Photo credit should read SUZ


Those at the Sikh Temple of Wisconsin in Oak Creek are organizing a special service Thursday, November 9th to pray for the victims in Texas.