After plea deal, man convicted of raping 16-year-old girl won't have to register as a sex offender
EDITOR'S NOTE: This story contains graphic details involving an alleged sexual assault. Reader and viewer discretion is advised.

ST. ANTHONY, Idaho -- An Idaho man charged with raping a teenage girl has entered into a plea agreement with prosecutors that has left many people outraged.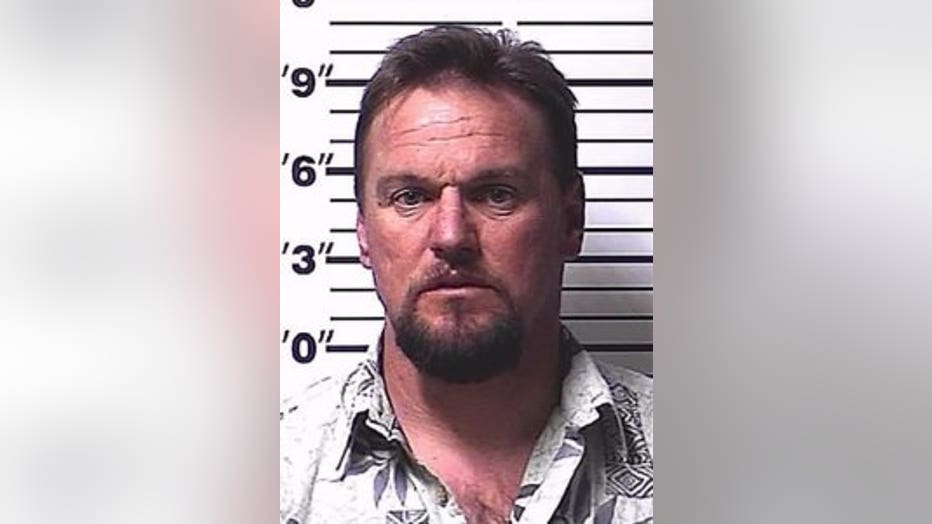 **Embargo: Idaho Falls - Pocatello**Timothy Ray Greene, who was 46-years-old on the day of the alleged assault, was accused of raping a 16-year-old girl at his home on New Year's Day.


Timothy Ray Greene, who was 46 years old on the day of the alleged assault, was accused of raping a 16-year-old girl at his home on New Year's Day.

The details surrounding the incident are graphic, according to court documents.

EastIdahoNews.com's investigation of this case uncovered other plea agreements entered into with the Fremont County Prosecutors Office that are raising eyebrows. EastIdahoNews.com has received multiple calls on these agreements from concerned citizens who have asked to remain anonymous.

The sexual assault victim in the case of Timothy Greene was a friend of his girlfriend's daughter. A probable cause statement states she was intoxicated from drinking alcoholic beverages.

"Due to the intoxication, the 16-year-old female was unable to resist Timothy from having intercourse and oral sex with her," the statement says. "The victim was in and out of consciousness during this time…(but the) victim does remember (the sexual assault)."

Following the alleged rape, court documents state Greene went to a hospital while the girl was getting a rape exam.

"I was able to collect a DNA sample from Timothy Greene. This was a DNA mouth swab," a Fremont County Sheriff's detective said. "The rape kit that the forensic nurse used on the victim was sent to the forensic lab. I also sent the DNA swab kit from Greene to the forensic lab."

Swabs from the rape kit showed Greene's saliva was on the girl, according to court documents.

Greene was charged with felony rape on February 25th. The charge carries a maximum sentence of life in prison and/or a $50,000 fine. If convicted, Greene would have had to register as a sex offender.

He was booked into the Fremont County Jail and then, on August 18th, Fremont County Prosecutor Karl Lewies agreed to enter into a plea agreement with Greene.

Lewies dropped the rape charge in exchange for a felony injury to a child charge. The maximum sentence for the injury to a child charge is 10 years in prison and/or a $50,000 fine.

Greene will not have to register as a sex offender.

During the August change of plea hearing, court audio recordings detail 7th District Judge Gregory Moeller asking Greene a series of questions as Greene admits to sexually assaulting the girl:

Moeller: "Did you have willful physical contact with the child?"

Greene: "I believe so."

Moeller: "And do you believe you did that?"

Greene: "I don't want to believe it but (pause) I believe I did sir. I'm pretty sure something did happen, admitting to that part of it … you know, with my DNA being on her. I'd just like to express that I'm very, very sorry."

Moeller: "Do you believe that such behavior was likely to produce either bodily harm or death to the child by causing physical pain or mental suffering?"

Greene: "No sir. I believe none of that happened."

Moeller: "You don't think you harmed the child at all?"

Greene: "No sir."

Because Greene refused to accept full responsibility for his alleged crime, Moeller refused to accept the guilty plea.

After consulting with his attorney, Greene ended up entering an Alford plea. An Alford plea means the suspect believes he is innocent, but admits there's enough evidence for a jury to find him guilty.

Lewies told Moeller the victim had been advised a plea agreement was being offered, and the prosecutor amended the rape charge to the new injury to a child charge.

In Idaho, the prosecuting attorney determines what charges are brought against a defendant. The prosecutor can later file a motion to amend the charges.

Many community members have told EastIdahoNews.com they are concerned Lewies is entering into too many plea agreements on serious cases.

In September 2015, Keith Strawn, a man who took his 14-year-old to Missouri to marry a 24-year-old man who impregnated her, was charged with two felony injury to a child charges and one felony charge of accessory to rape.

Lewies entered a plea agreement with Strawn, and the accessory to rape and one of the injury to child charges were dropped.

During Strawn's sentencing, Lewies recommended he serve 10 days in jail. Moeller adamantly disagreed with the recommendation and sentenced the father to a four-year suspended prison sentence plus 120 days in jail.

At the time, EastIdahoNews.com contacted Lewies for comment on the case, but messages were never returned.

There's also the case of Cody Polatis.

Polatis broke into a home, stole multiple pieces of underwear from a teenage girls bedroom and masturbated over her bed. This happened multiple times.

He was originally charged with felony burglary, stalking and public display of offensive sexual material.

Once again, Lewies OK'd a plea agreement and the burglary charge was reduced to a misdemeanor unlawful entry charge. The other charges were dropped.

EastIdahoNews.com emailed and called Lewies for an explanation on this case. When messages were not returned, EastIdahoNews.com stopped by his office. He was not there but a receptionist said she would pass along a message that we had visited.

Lewies never got back to EastIdahoNews.com.

As for the Greene case, EastIdahoNews.com emailed Lewies on September 6th asking him to answer the questions.

After receiving no response, EastIdahoNews.com reporter Nate Eaton approached the prosecutor the next day as he was leaving court.

"What can you tell me about Tim Greene? Anything you want to say about Tim Greene?" Eaton asked.

"No. Nothing I want to say," Lewies said. "Not this style, Nate. Not this style."

"I've emailed you, I've called you, and we haven't received one message back from you as the county prosecutor," Eaton responded.

"I have no comments," Lewies replied.

"Several people say that you're pleading too many cases down. What would you say to that?" Eaton pressed.

"I'd ask who they are," Lewis said, as he got into an elevator and left the courthouse.

Hours after the encounter, Lewies emailed Eaton and said his behavior in the courthouse was "appalling and unnecessary."

Lewies, who will make $92,636 this year, was elected county prosecutor in 2012, but he will leave office in January after losing a re-election campaign.

Greene has been released from jail on bond and is scheduled to be sentenced October 11th.