After approximately two years of recovery, seriously injured trooper returns to normal duties


FOX VALLEY -- Wisconsin State Patrol Trooper Justin Hansen is back patrolling highways in the Fox Valley approximately two years after he was hit by a vehicle and sustained serious injuries that required amputation of his leg below the knee.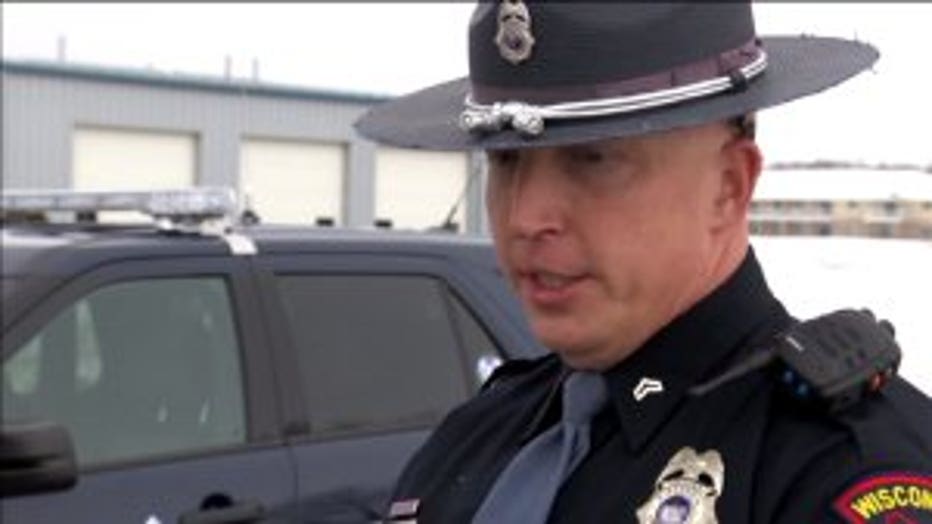 Wisconsin State Patrol Trooper Justin Hansen


On Sunday, January 26, 2014, Trooper Hansen parked his cruiser to protect the scene of a traffic crash and conduct an investigation on US 41 southbound in Winnebago County. Shortly before noon, Trooper Hansen was retrieving traffic cones from the trunk of his cruiser when a driver lost control of his Nissan Altima. The rear of the Nissan struck Trooper Hansen and the rear of this cruiser.

At the crash scene, Winnebago County Sheriff's deputies Thomas Burns and Clint Czerwinski along with Brian Wood, whose crashed vehicle was being protected by the trooper's cruiser, rendered aid by applying tourniquets to stop the bleeding from Trooper Hansen's injured leg. Their actions were instrumental in saving the trooper's life.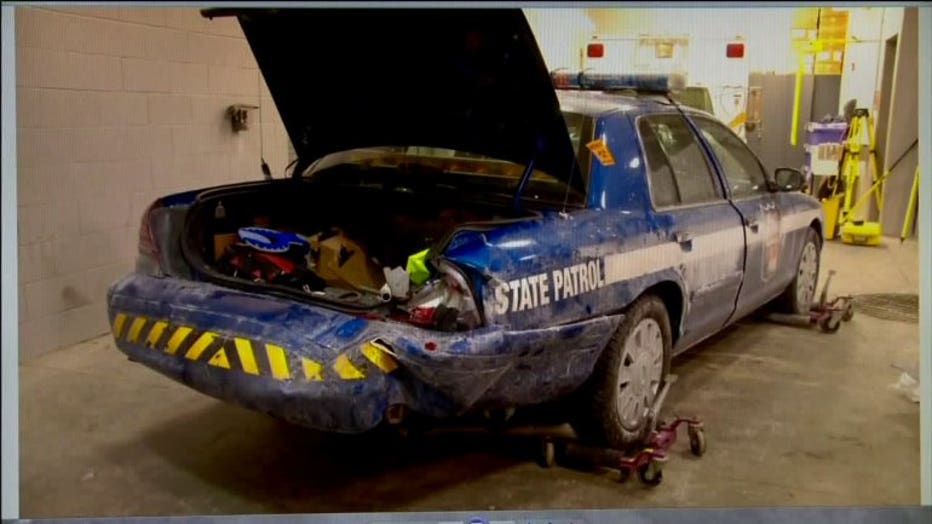 Both of Trooper Hansen's legs were broken and required surgery. His right leg was severely injured and had to be amputated below the knee the morning after the crash.

During his recovery, Trooper Hansen, who joined the State Patrol in 2011, worked tirelessly toward his goal of returning to his regular duties. After being medically cleared, he performed temporary alternate duty before resuming his patrol duties recently.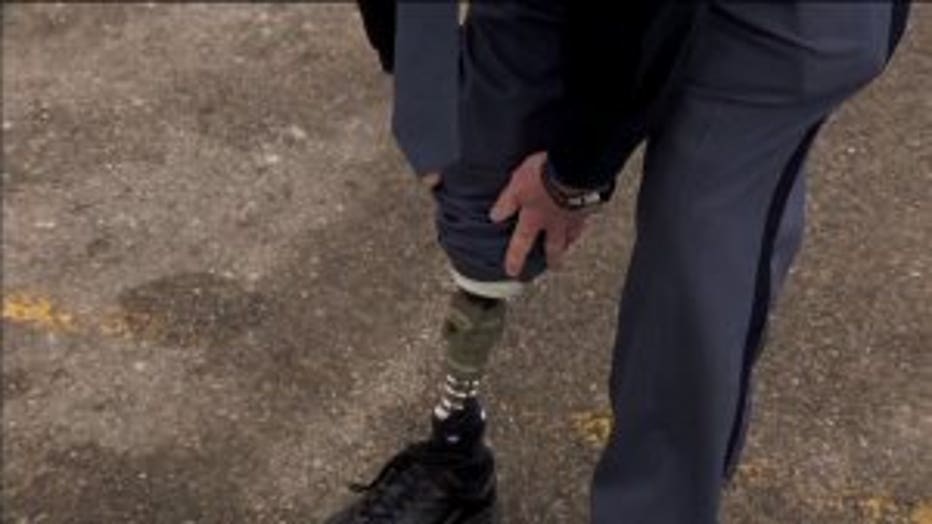 Wisconsin State Patrol Trooper Justin Hansen


"All the members of the State Patrol admire the diligence and courage shown by Trooper Hansen in his remarkable efforts to return to duty," said Captain Anthony Burrell, commander of the State Patrol Northeast Region. "We know that he had tremendous support from his family members and friends as well as the entire law enforcement community while he fought hard to overcome significant medical challenges. We all are grateful to have him back doing what he loves to do, and we are confident that he will have a long and successful career of service to the people of Wisconsin."

The State Patrol also reminds drivers that traffic crashes nationwide kill more law enforcement officers in the line of duty than any other cause.  To protect officers and others who work on the side of highways, Wisconsin's Move Over Law requires drivers to shift lanes if possible or at least slow down to create a safety zone for law enforcement vehicles, ambulances, fire trucks, tow trucks, highway maintenance and utility vehicles stopped on the side of a road with their warning lights flashing.