Accused of sexual assault: Note written with Sharpie leads to arrest of Sheboygan man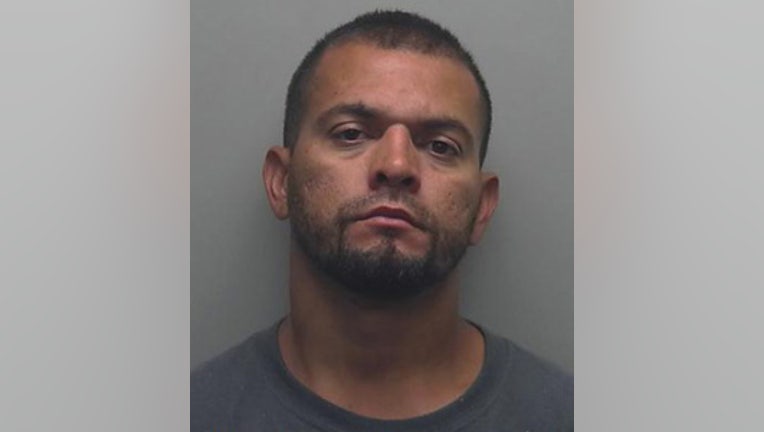 article


SHEBOYGAN -- 36-year-old Walter Urbina of Sheboygan faces multiple charges -- accused of having sexual contact with a teenage girl. The charges include sexual assault of a child and two counts of misdemeanor bail jumping.

According to the criminal complaint, the teenage victim told police she was walking in the neighborhood near 9th and Geele in Sheboygan on Saturday, August 15th. Urbina was painting in the neighborhood. The complaint says Urbina "complimented (the girl) about how nice of legs she had." The girl told Urbina she was 15 -- and he replied that he was 19. The girl walked away.

The complaint indicates a short while later, Urbina was sitting in his car near the Q-Mart where the girl had walked. Urbina allegedly "wanted to apologize for what he had said earlier and wanted to shake her hand." When the girl reached out her hand, the complaint says Urbina kissed the girl and touched her inappropriately. The girl fled -- and told police Urbina handed her "a piece of paper with his telephone number on it which was written in Sharpie."

The victim got to a home where she was able to call police with the help of those who sheltered her.

Police used the note with the telephone number to identify Urbina and his residence.

The complaint says when Urbina was asked by officers if he had contact with any younger females on that day, he replied no. Urbina was taken into custody. When Urbina was being arrested, police say "a black Sharpie was found in his right pants pocket." At that point, officers gave Urbina a piece of paper to write his name, date of birth, address and phone number. Officers say what Urbina wrote "appeared to be similar in writing to the phone number on the paper" given to the assault victim.

Later, Urbina was allowed to make phone calls at the police department. The complaint says he apparently spoke to someone "who he called 'Julie.'" While speaking to "Julie," Urbina "said something along the lines of, 'you want to know something ironic. The male and female cop that dealth with us when we had our little incident are both in front of me right now.'" When an officer confronted Urbina about this conversation, he stated that Urbina was also being arrested for bail jumping as a result of contacting the woman.

If convicted, Urbina faces up to 40 years in prison and $100,000 in fines.