Accused in attempted abduction, man told police he picked up girl "to see if she was his daughter"
MILWAUKEE -- 25-year-old Marquis Johnson of Milwaukee has been criminally charged -- accused in the attempted abduction of a seven-year-old girl.

It happened last Thursday, July 30th -- as the girl played outside of her home near 17th and Highland.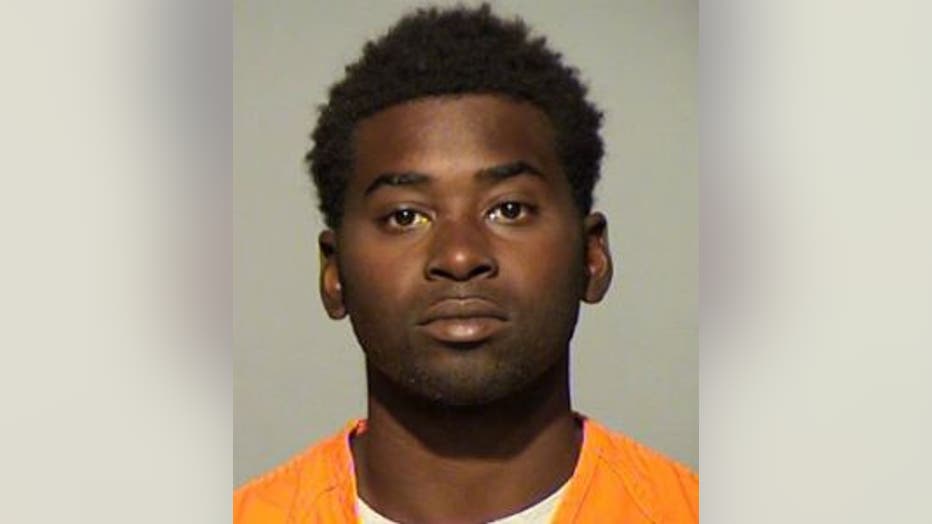 Johnson now faces one count of abduction (takes a child by force) and kidnapping (carries forcibly).

On Thursday, police were called out to the area of 17th and Highland for an abduction complaint. There, officers spoke with the seven-year-old girl, who told them she was playing outside her apartment building, and getting ready to go into her cousin's house when suddenly, a man whom she had never met before, came up to her and tried taking her away.

The complaint indicates the girl asked the man what he was doing, and he said "come on." The girl said "no" -- and told officers that's when the man picked her up "like a baby" and moved her.

The girl was able to kick and fight the man -- and free herself.

The man then fled the scene.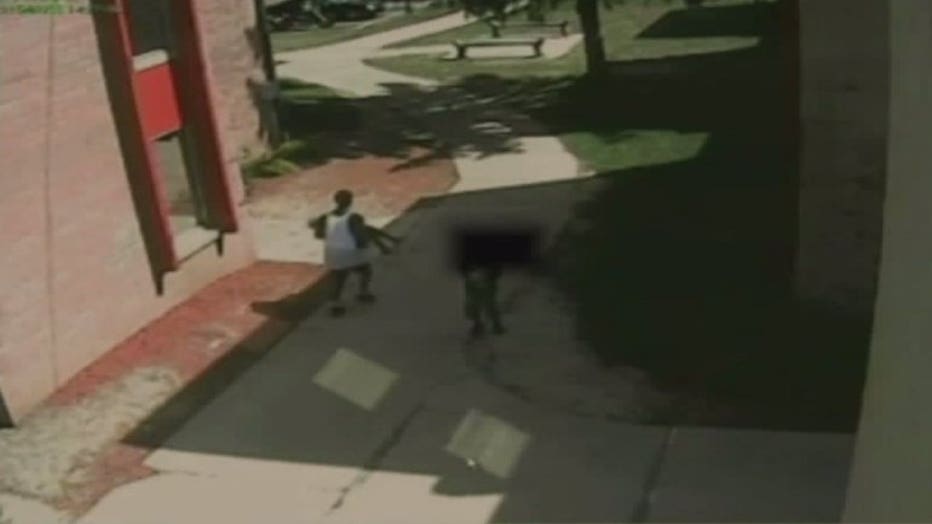 Surveillance video shows attempted abduction of seven-year-old girl


The girl was able to identify Marquis Johnson as the man who attempted to abduct her.

This incident was captured on surveillance video -- which was released by Milwaukee police in an attempt to identify the suspect. The complaint indicates concerned citizens called police and identified Johnson as the suspect.




When Johnson was questioned by police, the complaint indicates he identified himself in still images and the surveillance video from the incident. He was also able to provide details as to what the children were doing on July 30th, near 17th and Highland.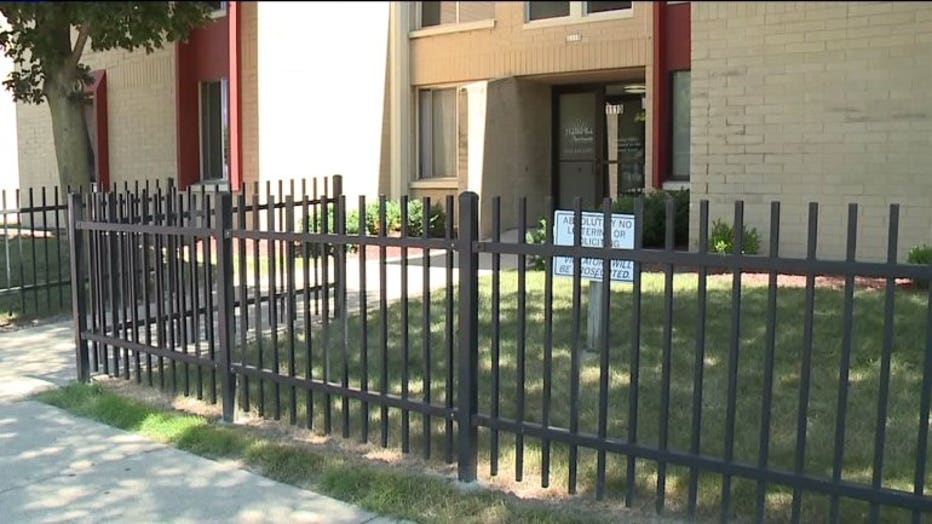 Attempted abduction near 17th and Highland


The complaint indicates Johnson gave "several justifications" for picking up the child -- including that he thought the girl and a six-year-old boy were "going off to have sex," and that he was "checking to see if the girl was straight, and eating."

He also indicated he picked the girl up "to see if she was his daughter," police say.

Police say information provided to them indicates Johnson does not have any biological children.

The complaint indicates during a line-up where it was "reasonable to conclude citizens, including the child victim would be present," Johnson chose to expose his genitals.

The girl's mother says the whole thing happened in just seconds.

"It still ain't sitting right with me," the girl's mother, Tabatha Bridges said.

Bridges says she's keeping a close eye on her seven-year-old daughter Andrea after the terrifying experience last Thursday afternoon.

"I'm messed up!" Bridges said.

Marquis Johnson was taken into custody on Saturday, August 1st in the 100 block of E. Concordia Avenue.

"He said 'come here,' and I said 'no,'" seven-year-old Andrea told FOX6 News.

But the 25-year-old man scooped Andrea up -- and tried to carry her away.

"I kicked on his arms then I ran to my mama crying and screaming. It really scared me," Andrea said.

The girl's mother called 911 immediately, and so did Gail Jones. Jones is the suspect's grandmother. She called police after she saw the surveillance video of the incident. She recognized the suspect as her 25-year-old granson.

"Me and my daughter called -- because I have granddaughters. I was just lost. Frozen. We left to go looking for him, and somehow he detoured back here. He said he was going to take the little girl because it's his daughter and the mom is not taking care of her. I said 'what were you going to do with her when you got her?' He said 'I was going to bring her to you Granny, so we can take care of her,'" Jones said.

Bridges says the suspect is NOT Andrea's father. She says she doesn't even know the man.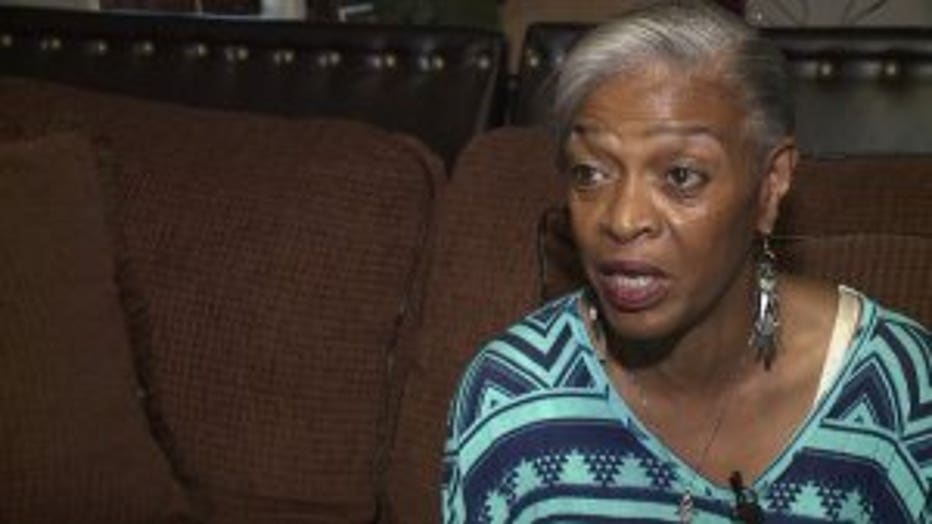 Jones doesn't think her grandson would have harmed the child -- and wants to clear his name. She says he battles schizophrenia and is bipolar.

"The man believes that kid is his. He truly believed that," Jones said.

"You just can`t be taking kids because you are looking for your baby," Bridges said.

While the girl wasn't abducted, her mother says their sense of security has been stolen -- and she wants the suspect to serve time in jail for what he allegedly did.

The suspect's grandmother says she hopes he gets the help he needs.

Johnson was set to make his initial appearance in court on August 6th -- but only his attorney appeared. Johnson's attorney said Johnson is not competent -- and the judge granted a request to have him evaluated.

Johnson has been remanded into custody pending the return of the doctor's report, which is set for August 26th.