'Absolutely false:' Mayor's office responds to alderman's claims he interfered in Sterling Brown case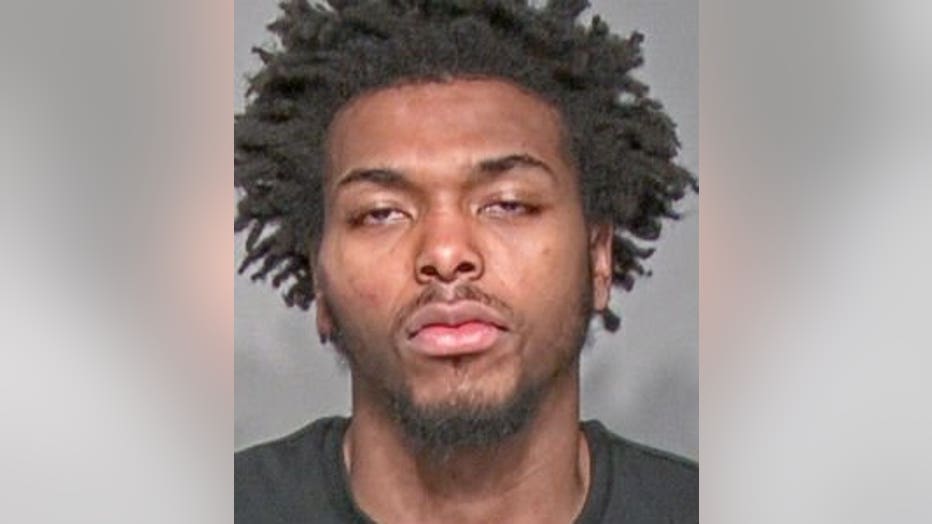 MILWAUKEE -- Milwaukee Mayor Tom Barrett's chief of staff on Tuesday, Jan. 30 released a statement in response to a statement from Alderman Bob Donovan suggesting that Mayor Barrett "interfered" in the case involving Milwaukee Bucks' rookie Sterling Brown.

"It's unfortunate it did escalate and it's up to the department to deal with that effectively. The mayor has no business sticking his nose into it," Alderman Donovan told FOX6 News on Tuesday.

Brown was arrested on Friday, Jan. 26 and a Taser was used on him, after police said around 2 a.m., they encountered a vehicle parked across two disability parking spaces at the Walgreens store near 27th and National.

Sources said officers were writing a parking ticket for Brown when Brown confronted them and became combative. He was arrested on suspicion of resisting arrest. At least six police squads showed up to the store during this incident, which was captured by surveillance cameras at a nearby business.

Mayor Barrett told FOX6 News on Sunday no charges would be filed.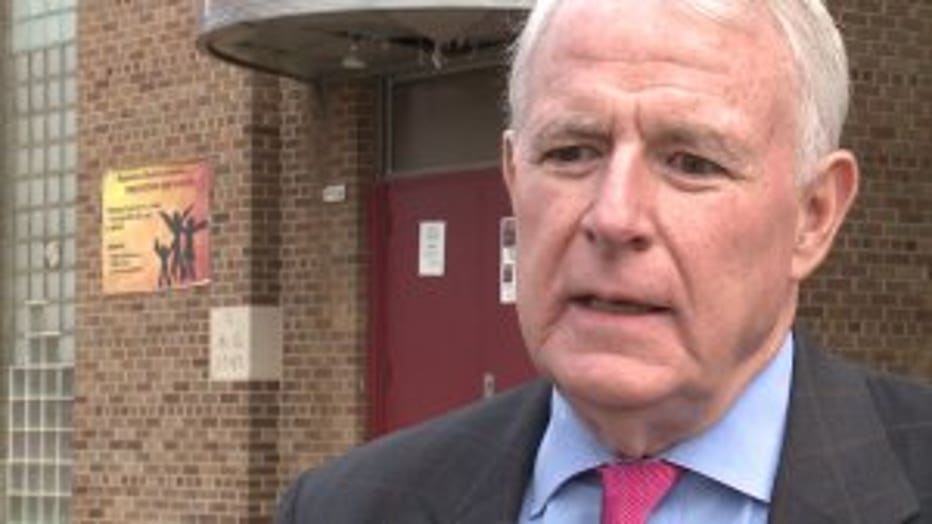 Milwaukee Mayor Tom Barrett


"I've talked to Peter Feigin, the president of the Milwaukee Bucks. I've also talked to the MPD. My understanding is that no charges are going to be filed. It's also my understanding that an investigation is in place right now," Barrett said on Sunday.

Police on Monday said an internal review was completed and MPD "determined the case will not be presented to the Milwaukee County District Attorney's Office for charges."

According to police, "a command-level review of relevant reports and body camera footage indicate that Mr. Brown's actions and behavior do not merit a criminal charge.  Furthermore, the department is reviewing the police response including supervisory oversight.  The matter has been referred to MPD Internal Affairs for investigation and at the completion of that investigation the findings will be made public and the body worn camera footage will be released."

An MPD spokesman confirmed for FOX6 News on Tuesday Brown did receive a parking citation in connection with this incident.

"I was contacted and my sources telling me the mayor viewed the body camera footage and the police reports and ordered this individual should not be charged," Donovan said.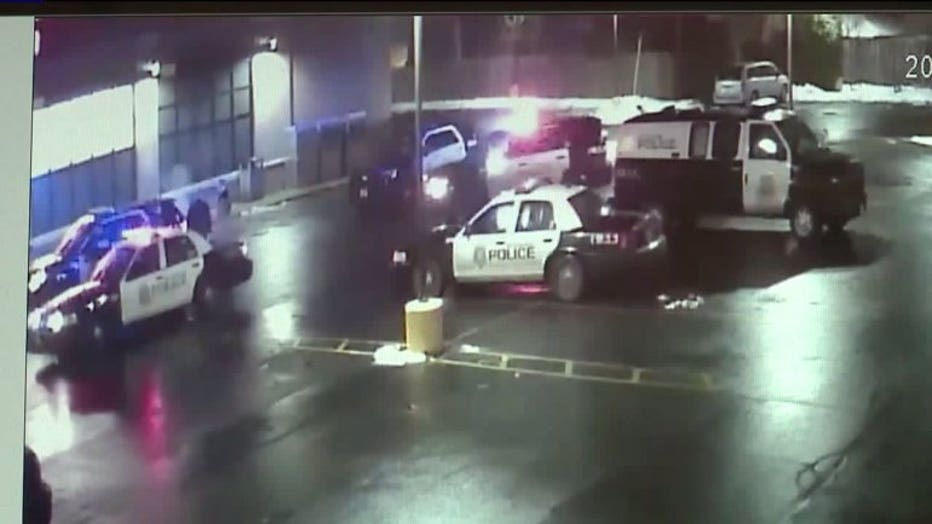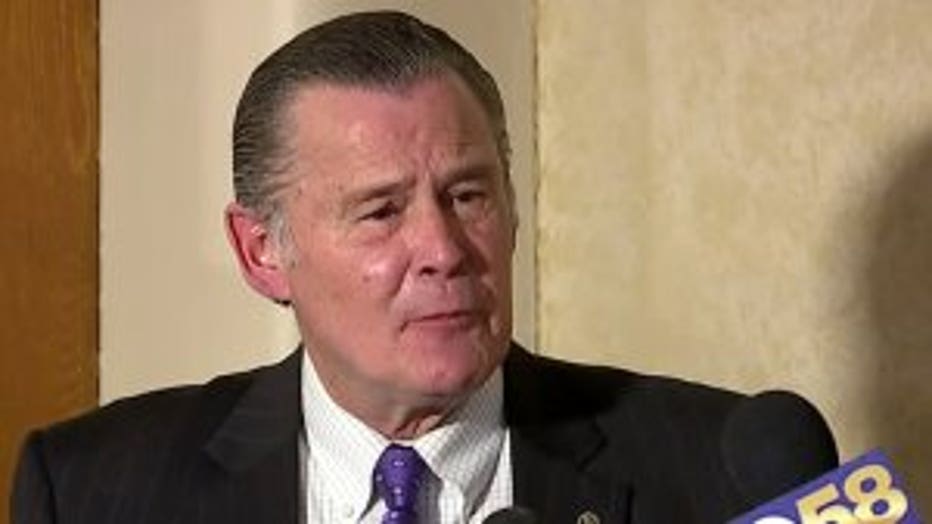 Milwaukee Alderman Bob Donovan


Alderman Bob Donovan said the following in a statement Tuesday:

"At approximately 2 a.m. last Friday (January 26) police arrested Milwaukee Bucks player Sterling Brown after a struggle outside the Walgreens near S. 27th (Layton Blvd.) and W. National Ave. Milwaukee Police were ticketing Mr. Brown's vehicle, which was reportedly parked across two handicap parking spots in the store's lot, when Mr. Brown became combative and had to be tased by officers.

Because the incident occurred in my aldermanic district, I feel obligated to comment about what occurred.

The store is located in an area that has been challenged by a variety of criminal activity for years. That Walgreens location has been the victim of numerous armed robberies over the course of many, many years. As a result I have repeatedly asked the MPD to be more proactive and to increase their presence at the store and in the area surrounding it.

I'm appreciative of the response by the officers to this suspicious situation last Friday, as the vehicle could have possibly be seen as a getaway vehicle parked for a swift exit. At best, Mr. Brown could have just received a ticket from the officers and everyone goes on their merry way.

It is unfortunate that things escalated, somehow, and that Mr. Brown was tased in the course of being arrested. That said, I fully expect our officers to enforce the law – all laws – equally and without prejudice.

Now this is where things get strange.

Sources tell me that Mayor Barrett – as early as Friday morning – asked to review the body camera footage of the incident, and then ordered that Mr. Brown not be charged. If this is true, it is direct political interference in police work and is incredibly disturbing!

This interference -- coming from a mayor who publicly claims he never sticks his nose into police matters -- is laughable. It also begs the question: How many other times has this mayor interfered with police investigations, active cases or similar scenarios?

The sheer hypocrisy concerns me and should concern every citizen in Milwaukee.

Be careful Tom, this hypocrisy just might tarnish your good guy image."

In response, Mayor Barrett's Chief of Staff Patrick Curley said this in a statement:

"Alderman Donovan's claims are absolutely false. Mayor Barrett was informed of the arrest on Friday morning and was later briefed by the police department. He has never seen the video. He absolutely did not put any pressure on the police in this case, or any case in the time he has been mayor. Alderman Donovan deserves a technical foul."

Milwaukee Police Chief Ed Flynn released this statement:

"Although the mayor was briefed in general terms about this incident, I never had a conversation with him or took direction from him about this case.  Although I appreciate Alderman Donovan's knee jerk loyalty to the union's position on everything, I would remind him that getting his information from the Milwaukee Police Association does not equate with actually knowing the facts."