Absentee ballots: Wisconsin voters must mail their own
MADISON, Wis. - Wisconsin voters must place their own absentee ballots in the mail and can't have someone do it for them, the state's chief election administrator said on Thursday, July 14. This word comes as absentee votes are already being cast in the August 9 primaries for governor and U.S. Senate.
"There certainly always is confusion whenever there is a change that happens right before an election or in this instance in the middle of an active election cycle," said Wisconsin Elections Commission Administrator Meagan Wolfe. "So yes, I think confusion is certainly a concern for all of us. But I also don't think it would be appropriate for me to opine beyond anything that's in the court's ruling."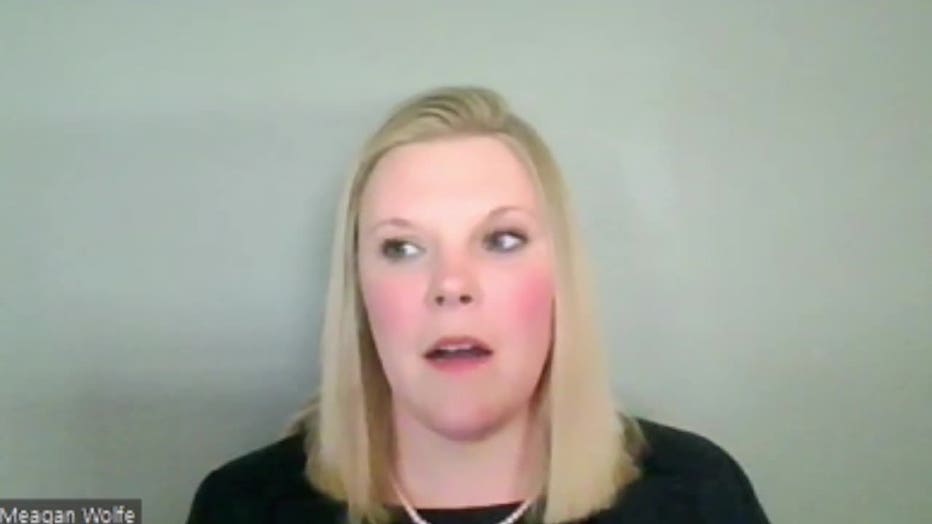 Last week, the state Supreme Court issued a decision affirming a lower court ruling that unstaffed absentee ballot drop boxes are illegal.
Clerks across Wisconsin closed their drop boxes for the spring election, as the state's highest court weighed the matter.
"People really took advantage of using them, so that's why we have a big sign on it now telling them they can no longer do that," said Sandi Wesolowski, Franklin City Clerk. "Because it was kind of in place at the last election in April, a lot of people had their questions answered at that point."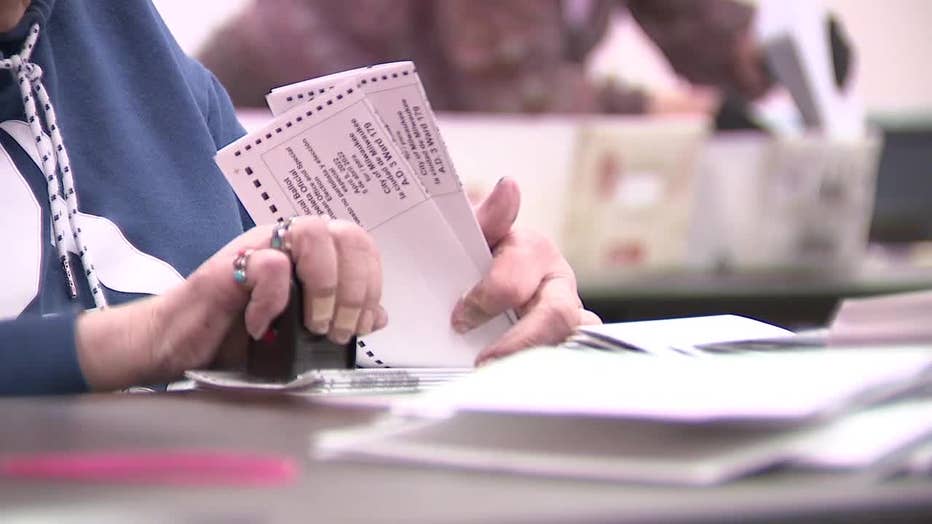 Milwaukee election worker prepares absentee ballots
SIGN UP TODAY: Get daily headlines, breaking news emails from FOX6 News
One problem Wesolowski is still seeing is people wanting to drop off their ballots for their spouses.
"All we do is ask: 'Is that yours.'  Some say, 'Yes.' Some have their spouses with them. And we explain we can no longer accept them," Wesolowski said. "Nobody's gotten angry. They just felt it was an inconvenience if they were bringing theirs in, why couldn't they bring in their spouses. So, we did explain the Supreme Court ruling."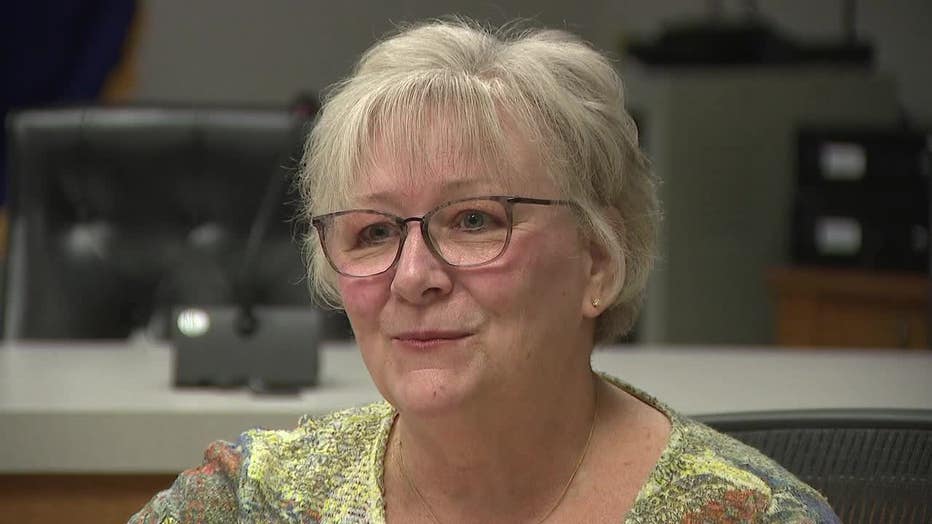 The justices ruled last week that only the voter can return an absentee ballot to local clerks in person.
There was one question the court said it wasn't answering. The court's majority opinion declared, "We therefore do not decide at this time whether the law permits a voter's agent to place an absentee ballot in the mail on the voter's behalf."
FOX6 News asked the state's top election official if she had guidance for local election officials on that question.
"What are you telling the clerks about potentially if people can mail absentee ballots for another person," asked FOX6's Jason Calvi.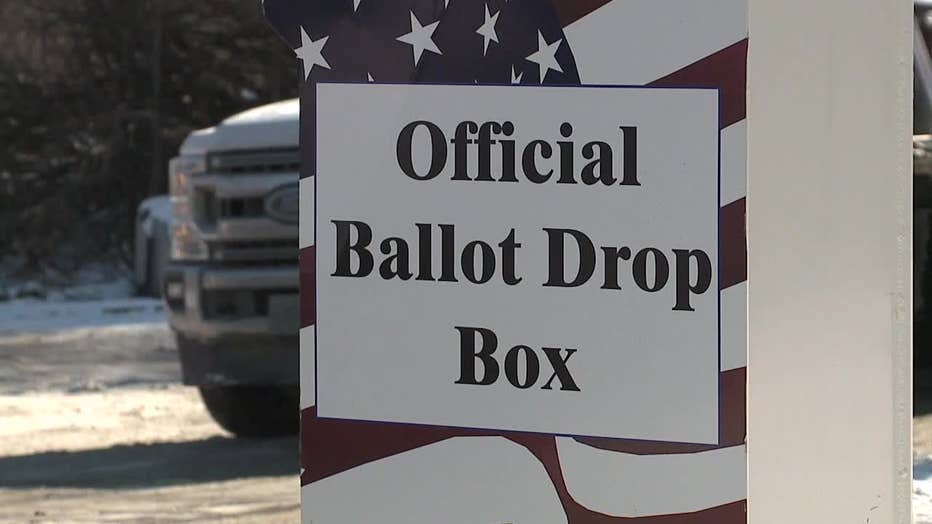 "We're not able to offer any sort of definitive yes or no on a lot of these questions. But our clerks have been operating under the circuilt court ruling for multiple elections now. Since February," Wolfe said. "We don't have any additional guidance that we're able to offer after the commissions meeting on Tuesday. But I think our clerks have been able to navigate this now since the spring elections and I trust that they will continue to do so."
FREE DOWNLOAD: Get breaking news alerts in the FOX6 News app for iOS or Android
The bipartisan commissioners of the Wisconsin Elections Commission could not agree to offer clerks guidance. 
"Talk with your local election official about the options for returning a ballot within your community. But I think as of right now, the voter is the one who is required to mail their ballot, but again, I would check with your local election official as they are the ones in their communities that are responsible for administering that process and for providing their voters with information about how ballots can be returned within their community," Wolfe said.
The center of all of these controversies is the state law that says the absentee ballot "shall be mailed by the elector, or delivered in person, to the municipal clerk."
After Wolfe's briefing with reporters over Zoom, the Wisconsin Elections Commission spokesman Riley Vetterkind said, "Administrator Wolfe's comments should not be interpreted as a policy statement or statutory interpretation, but rather a direct reference to state statutes on this topic."
While Disability Rights Wisconsin told FOX6 News they thought federal civil rights law protects people who need help mailing their absentee ballots, that is still an open legal question.
The ruling comes as voters are already turning in absentee ballots.
"Just in case, at that age, you've got a lot of different things wrong with you," said  Patricia Witkowiak, a 91-year-old Franklin voter, while laughing. "And if I couldn't make it that day, or I wanted to vote, I might lose out on it. And I don't want to lose out on my voting."
Witkowiak stopped by the city clerk's office to make sure she filled out the envelope correctly.
"With all the instruction I got, I got two pages of instructions, and I wanted to make sure everything was OK this year."