Abele, Lipscomb spar over service cuts as public weighs in on wheel tax
MILWAUKEE -- Milwaukee County Executive Chris Abele's administration is proposing dramatic cuts in services if the Milwaukee County Board of Supervisors won't agree to double the county's wheel tax to $60, a choice the board's chairman calls "absurd."

Abele said Monday, October 30th that the cash-strapped county cannot pay for its current level of services without new revenue. In response to County Board Chairman Theo Lipscomb's demand of countywide cuts, Abele's administration produced a list of changes Monday that include elimination of 10 bus routes, closing an aquatics center, and cutting a sea lion exhibit at the Milwaukee County Zoo.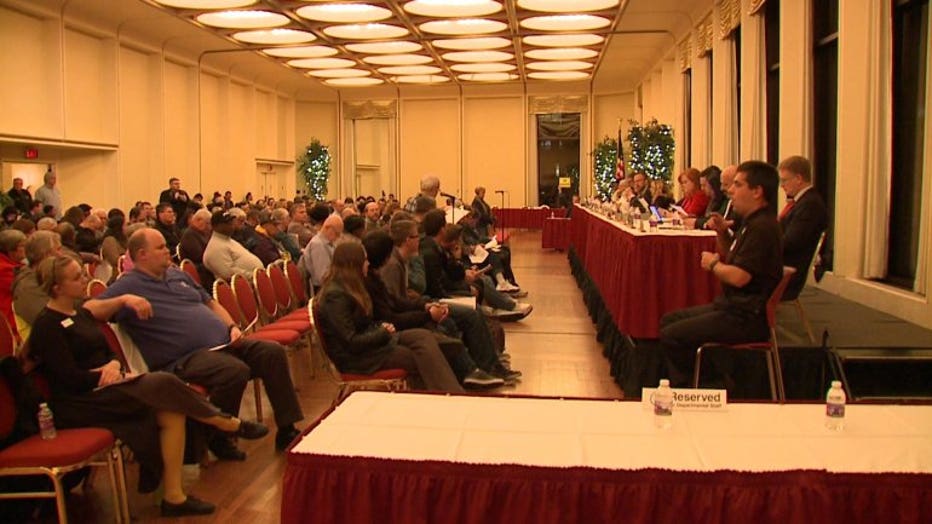 "They've proposed some of the most deplorable possible cuts to try and scare the public," Lipscomb told reporters before a Monday evening budget hearing at the Marcus Center for the Performing Arts. He reiterated the point to the audience moments later.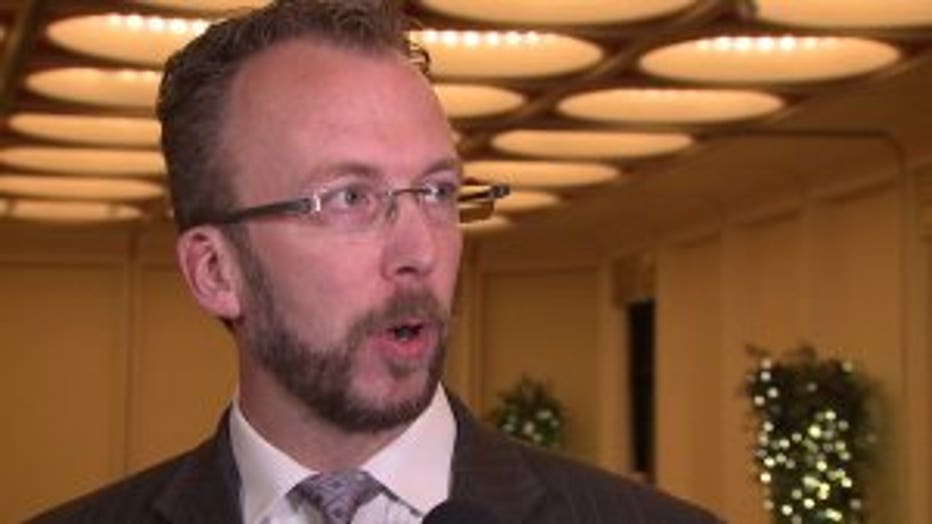 Abele's budget would double the county's wheel tax, or vehicle registration fee, to $60 from $30. An amendment filed by Lipscomb on October 24th rejects the fee increase.

The board also rejected a $60 proposal from Abele in 2016 before agreeing to implement a $30 tax and putting the question to voters. In April, 72 percent of voters in a countywide advisory referendum rejected a $60 vehicle registration fee. It failed in 17 of the 18 supervisory districts, passing in only Sheldon Wasserman's East Side district.

"Without new revenue, we can't have a sustainable, as-we-know-it county," Abele said.

Multiple supervisors said nothing about the board's position has changed, despite a deluge of TV and radio advertising by Abele's campaign that blames the board for the proposed service cuts.

Wasserman told FOX6 News on Monday that support for a $60 tax is "not there" among supervisors despite the potential for service cuts.

Supervisor Dan Sebring said before the public hearing that he'd be "roasted on a spit" if he supported even a $5 wheel tax increase.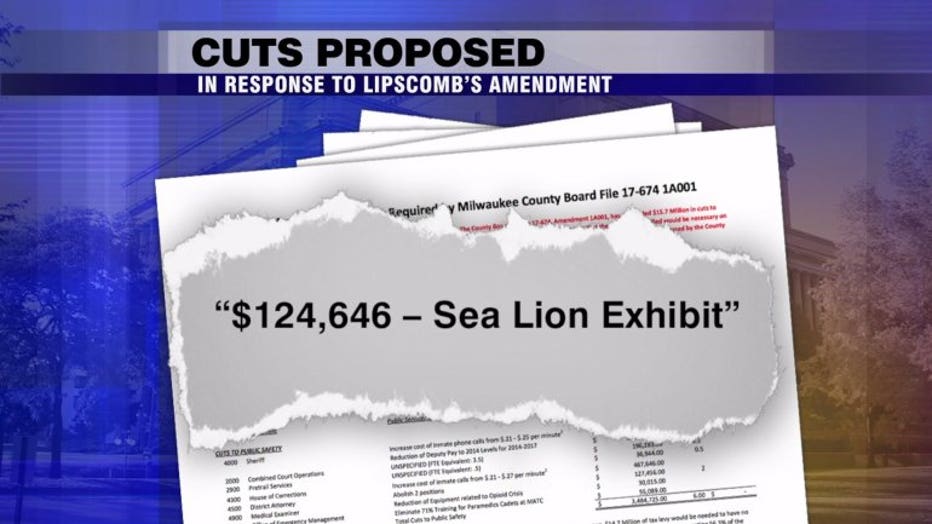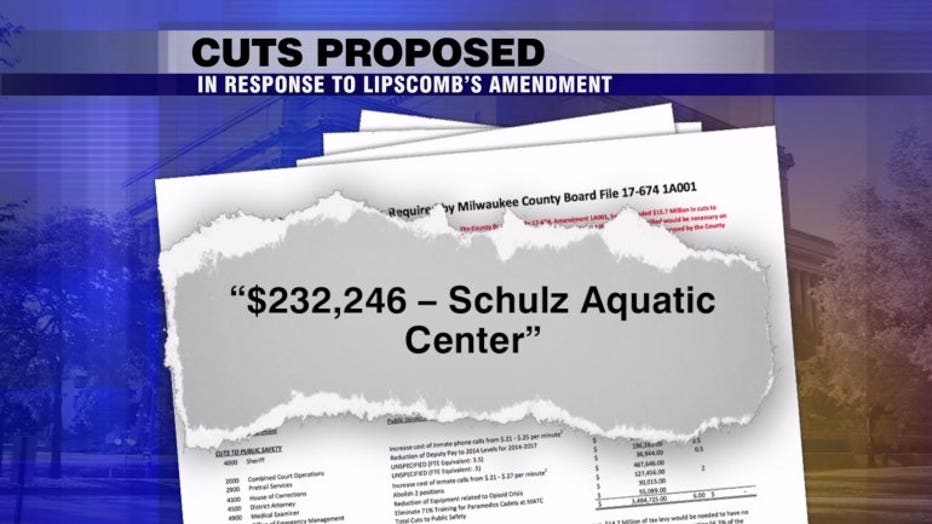 Besides eliminating the sea lion exhibit for a $124,646 savings, Abele's department heads said Monday that they would have to close the Schulz Aquatic Center in Glendale to save $232,246 and reduce the number of indigent burials to cut $114,315 in costs.

While Lipscomb's October 24th amendment largely left the specific cuts to the Abele administration, it does eliminate several road improvement projects and funding for a handful of county positions -- some of which are currently vacant.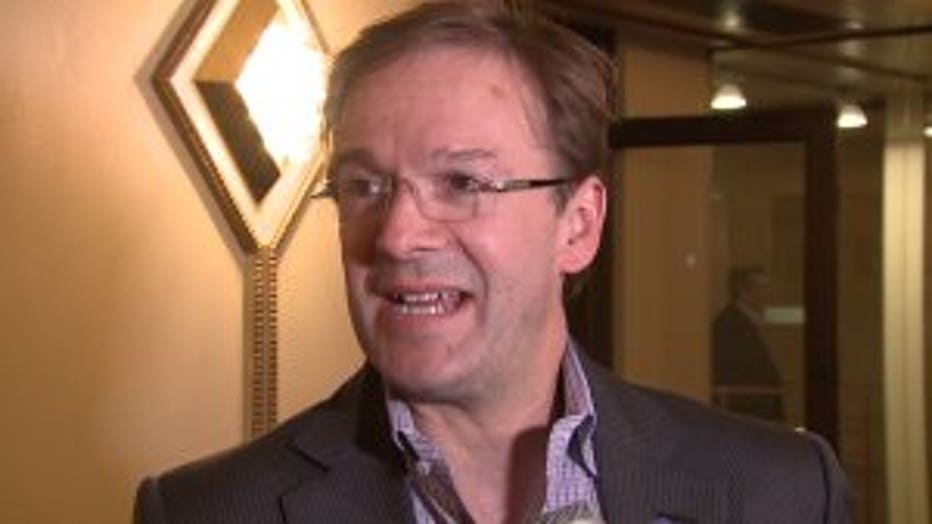 Abele, who has questioned the wording of the April ballot question about the wheel tax, said his campaign had paid for its own poll of likely county voters one month after the advisory referendum failed.

When asked if they favored raising taxes and fees to maintain the current level of service in public transit, bus routes and fares, and infrastructure projects, 51 percent said they did and 45 percent were opposed. Abele's political director, Andy Suchorski, provided the data to FOX6 News late Monday.

The first three people to mention the $60 wheel tax at Monday's public hearing were against it. However, others asked county supervisors to prevent cuts to various services.

Abele said any service cuts would ultimately prove worse than a tax increase.

"When bus fares go up and routes get cut and parks get cut and public safety gets cut," Abele said, "they're going to find out that's not too popular either."