Abducted teen believed to be in 'extreme danger,' Georgia authorities say


COLUMBIA COUNTY, Ga. – Authorities have issued an Amber Alert for a 15-year-old girl they believe was abducted in Evans, Georgia, on Sunday.

Authorities say Calah Noel Waskow is in extreme danger and are looking for the suspect, 37-year-old Jason Johnson, who may be in a tan 1998 Ford Crown Victoria with a South Carolina license plate number KVJ240.

Johnson is wanted on one count of aggravated child molestation, one count of molestation, one count of enticing a child for indecent purposes and one count of contributing to the delinquency of a minor.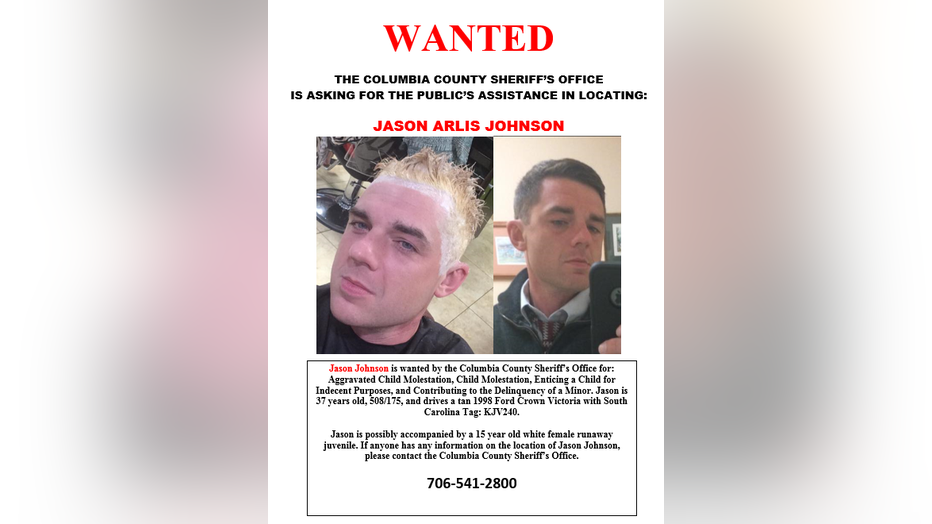 Authorities waited to activate a Levi's Call – Georgia's version of the Amber Alert – because they initially thought Calah had run away, according to WRDW-TV. While investigating the missing persons report made by her mother, investigators found out this week about a relationship between Calah and the suspect.




Calah stands 5 feet 4 inches tall, weighs 98 pounds and has long, blond hair
and blue eyes. Johnson is 5 feet 8 inches tall, 175 pounds and has brown hair and blue eyes.

Anyone with information is asked to call the Columbia County Sheriff's Office at (706) 541-2800.