Abandoned, emaciated pit bull found in Glendale likely has liver cancer
GLENDALE -- The Milwaukee Area Domestic Animal Control Commission (MADACC) has some sad news to share about Ruthie, a severely emaciated pit bull found Friday, June 9th near Silver Spring and Milwaukee River Parkway in Glendale. Specialists have determined Ruthie likely has malignant cancer in her liver. Her emaciated condition could be due to starvation, the cancer, or both.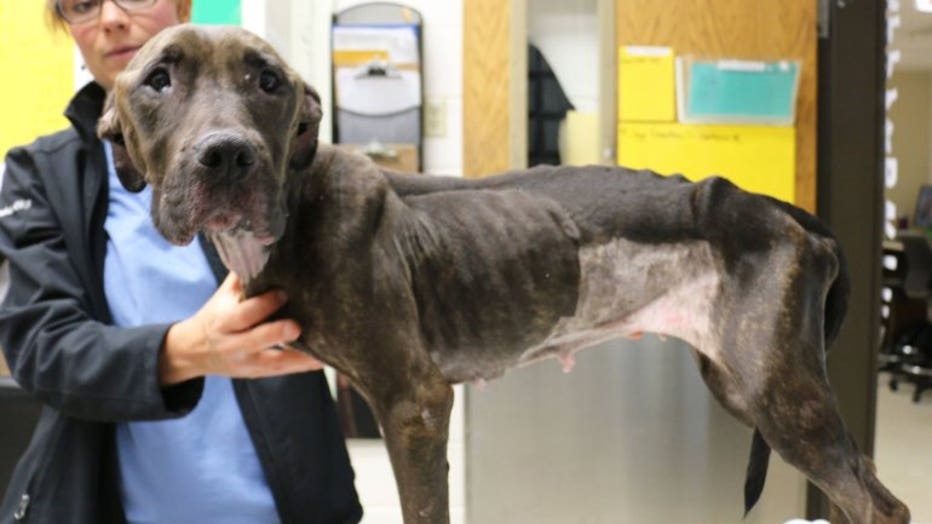 MADACC has a number of top-notch specialists working to determine what exactly is wrong with Ruthie.

MADACC says the the plan is for her to come home and live with her adoptive family -- a Glendale police officer -- as a foster while she gains strength and, hopefully, some weight.

Ruthie will be headed back to specialists at UW-Madison School of Veterinary Medicine in two to three weeks to have a consultation with their oncology department for further testing, prognosis and treatment plan.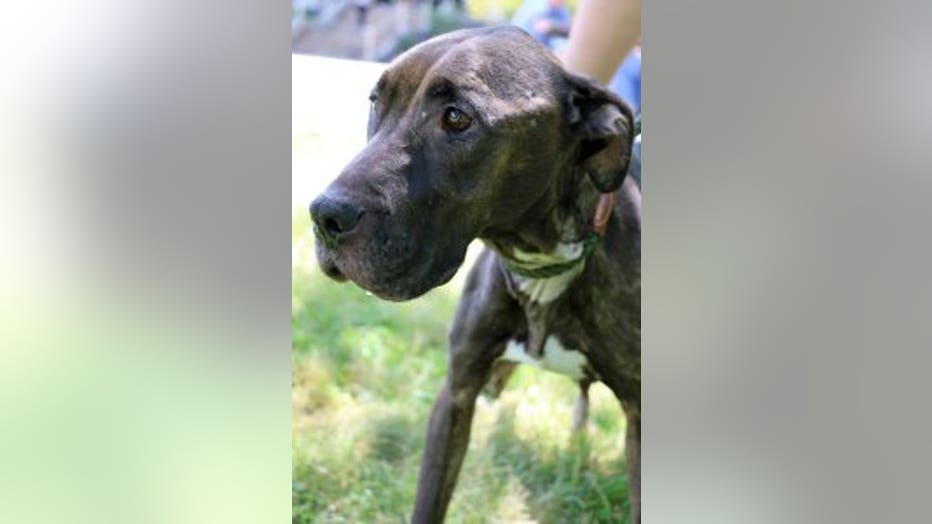 "We are heartbroken that whatever treatment that is deemed appropriate will likely not be curative, but instead, simply provide her with a better quality of life for the time she has left with her new family. While we mourn with all of you that Ruthie will not have the positive outcome and long, happy life that we wished for her to have, we take comfort in knowing that her time left in this world with us will be spent receiving the love of a family. She will live in a home and will receive the medical care she deserves for as long as she can enjoy a pain-free and joyful quality of life," MADACC said.

Donations made to Ruthie will be used for her ongoing care. Should there be funds not used for her care, the remaining funds will be used in two ways. A portion will go to the UW-Madison School of Veterinary Medicine Junior Surgery program which provides MADACC with medical care for sick and injured animals, just like Ruthie, who need surgical intervention and other specialty care. To date, that program has provided MADACC with surgeries and treatments for dozens of adoptable animals that would have otherwise been out of reach for MADACC to provide. The remainder of the funds will be placed in a restricted "Ruthie's Fund" which will be used for care of other animals that come into MADACC that are in the same condition as Ruthie.

"We are so grateful for the donations and support from the public, especially the Glendale Police Department, who have really taken Ruthie into their hearts and in one case, into their home. Also, to the team of doctors and veterinary medical professionals who have taken such wonderful care of her and the volunteers who have helped us transport Ruthie to and from Madison. MADACC is only able to provide this extraordinary care with the support of our community and we are so thankful for what you have helped us do for Ruthie," MADACC said.