"A world-class way:" Sculpture Milwaukee brings international art to town


MILWAUKEE -- Anyone who has been down Wisconsin Avenue in downtown Milwaukee recently probably noticed some of the large sculptures going in all over downtown. They make up "Sculpture Milwaukee," an outdoor experience that debuted Wednesday, May 31st.

"I think this is unique in terms of the quality of work," said Russell Bowman.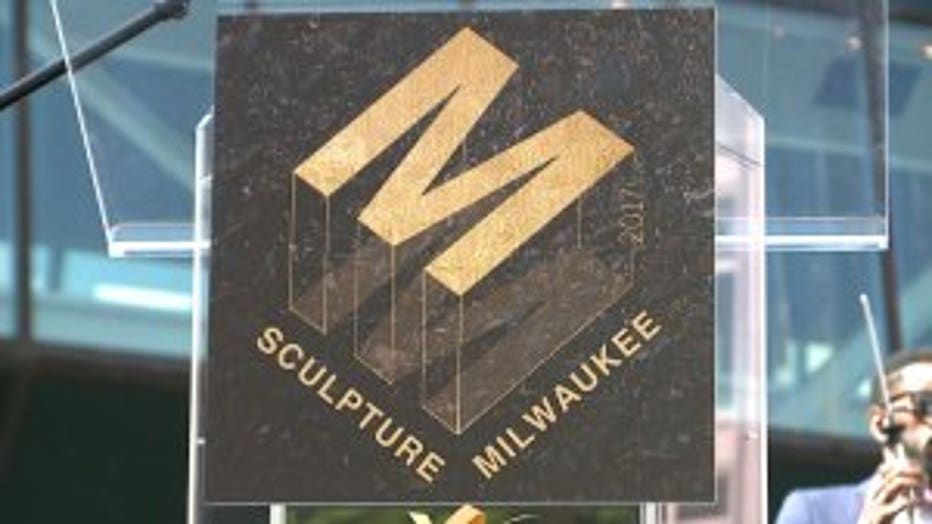 Sculpture Milwaukee is an installation of 22 different pieces from 21 world-renowned artists. They will line Wisconsin Avenue between 6th Street and O'Donnell Park through October 22nd.

"There are figurative things, things that sort of tell a story. There are abstract works. There are works that are made to suit their site," said Bowman.

"These are all museum-quality monumental sculptures. You don't find 22 of those all in one place very often," said Steve Marcus, chairman of the board of the Marcus Corporation.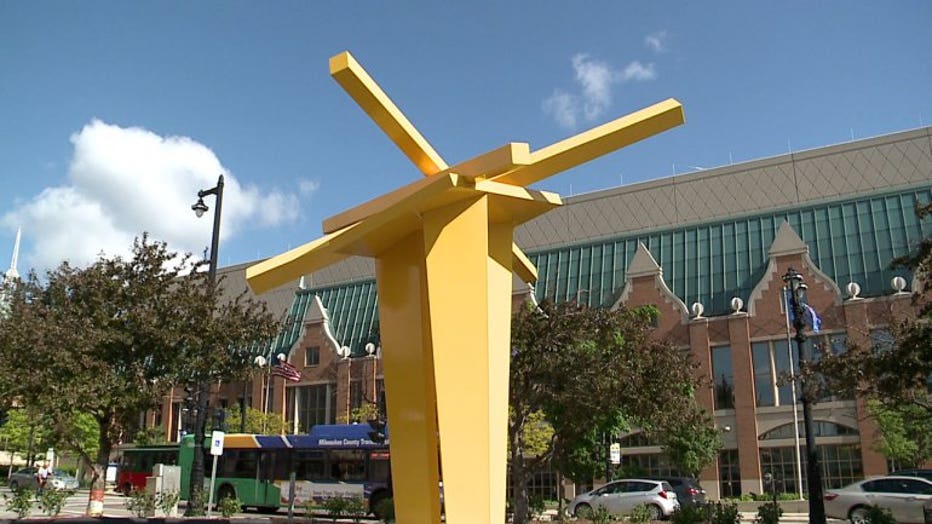 There's everything from a Santiago Calatrava engineering marvel to Saint Clair Cemin's soaring, 40-foot tall "Vortex."

"I think it's fantastic. I saw the quality of the work and it's really beautiful," said Cemin.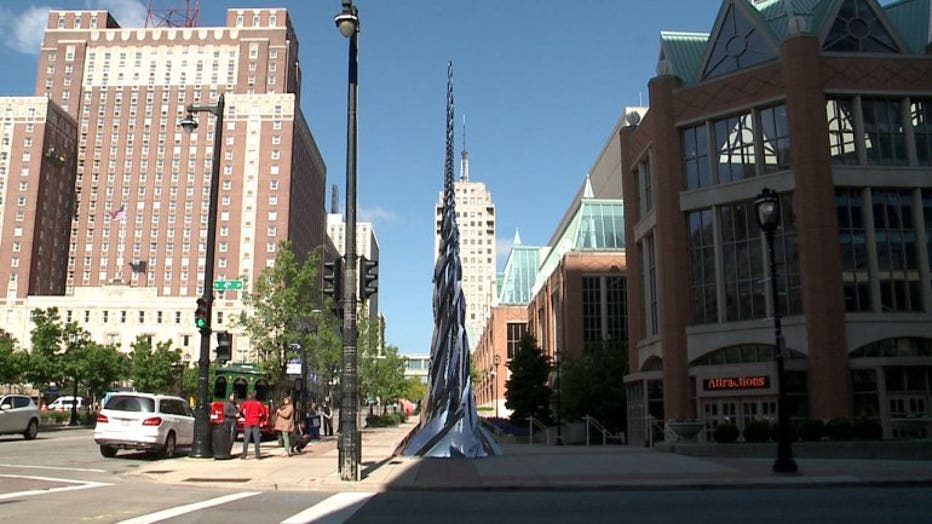 Marcus had the idea to create an outdoor experience as a way to draw more people downtown.

"Great art – great art exhibitions – have a tendency to do that. They will bring people together who otherwise wouldn't come together," said Marcus.

And it was up to Bowman, the former director of the Milwaukee Art Museum, to contact and convince the different artists and galleries to contribute.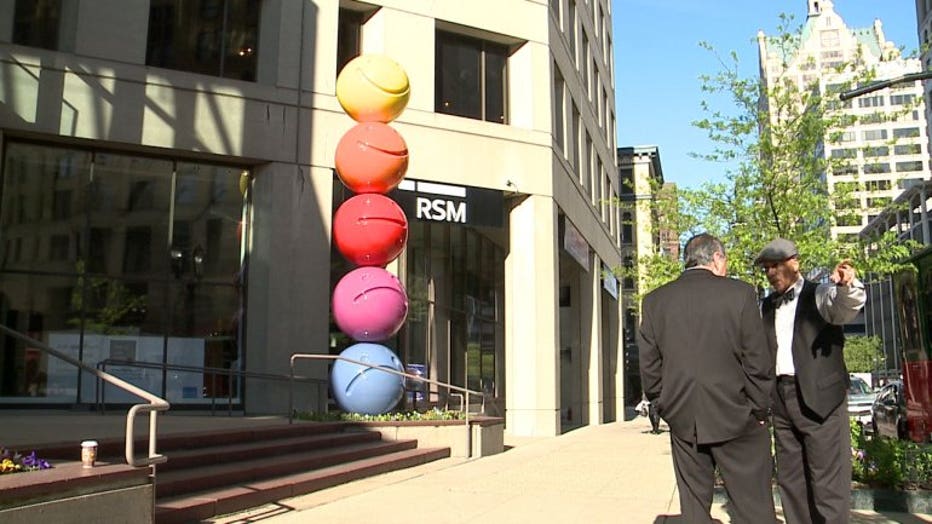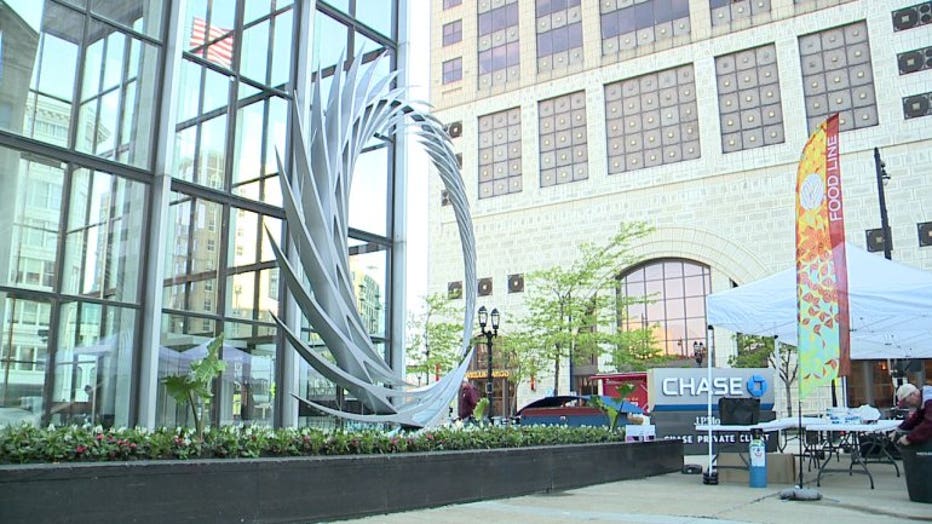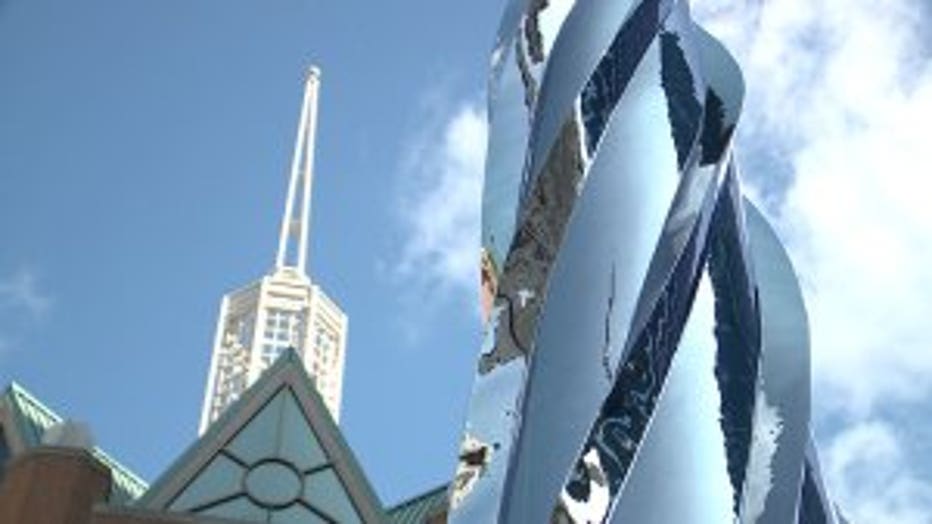 "I think it says that Milwaukee wants to do things in a kind of world-class way, and it wants to be seen that way," said Bowman.

All in the hopes that Milwaukee will now be a destination on the international art map.

The different pieces will be in place through October 22nd. Some of the sculptures are available for purchase as well, with a percentage of the commission set aside in hopes of making Sculpture Milwaukee an annual exhibition in the city.