"A very difficult decision:" Tyson Foods closing two plants, including pepperoni plant in Jefferson


JEFFERSON -- As part of efforts to improve the overall performance of its prepared foods business, Tyson Foods, Inc. plans to discontinue operations at two plants -- including its plant in Jefferson. The announcement was made on Thursday, November 19th -- and this closure will result in the loss of hundreds of jobs.

"It`s a blow to the community. It was a surprise to us," Jefferson Mayor Dale Oppermann said.

The closings will enable Tyson Foods to use available production capacity at some of its other prepared foods facilities.

Both the pepperoni plant in Jefferson, Wisconsin and the Chicago, Illinois, facility, which makes prepared foods for the hospitality industry, are expected to cease operations during the second half of the company's fiscal year 2016, which ends October 1, 2016.

The decision will affect approximately 880 people, including about 480 at Chicago and about 400 at Jefferson.




"Although it won`t initially happen, it will start to happen by spring summer 2016," Timothy Freitag,

It's important to note that none of Tyson Foods' other Chicago facilities or offices are affected by this announcement.

"We examined many options before we turned down this road," said Donnie King, president of North American operations for Tyson Foods. "This affects the lives of our team members and their families, making it a very difficult decision. But after long and careful consideration, we've determined we can better serve our customers by shifting production and equipment to more modern and efficient locations."

The planned closures are due to a combination of factors including changing product needs, the age of both facilities and prohibitive cost of renovations, as well as the distance of the Chicago plant from its raw material supply base.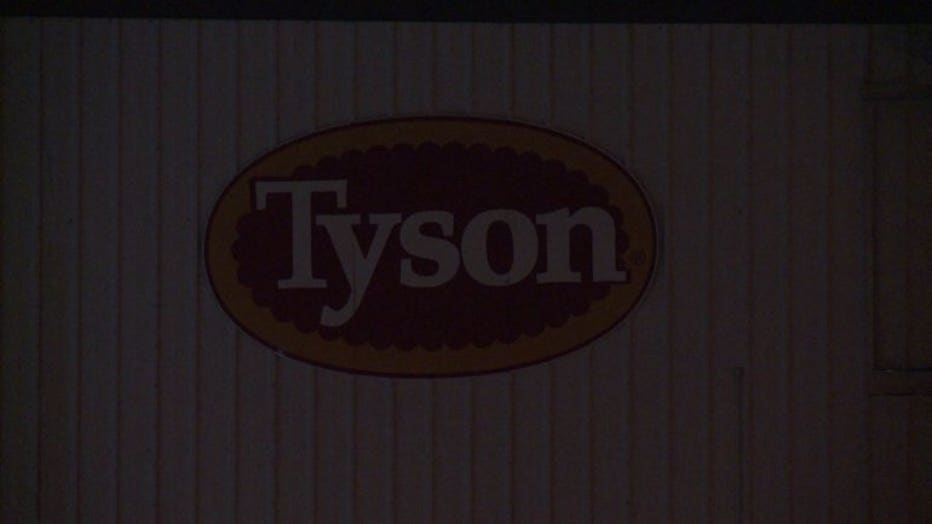 Affected workers will be encouraged to apply for openings within the company. Tyson Foods intends to work with state officials to ensure employees are informed about unemployment benefits and any potential re-training opportunities.

One union leader said it won't be easy for workers who will lose their jobs at the Jefferson plant. He says more manufacturing jobs are leaving this area, than coming in.

"I know that I`ve got members driving from Milwaukee, Beloit, Janesville, for a starting pay of $10/hour," Doug Leikness said.

The Jefferson facility, which produces sliced pepperoni and ham for pizza toppings, as well as sliced pepperoni and salami for deli and foodservice applications, was part of Tyson Foods' acquisition of IBP, inc., in 2001.

Founded in 1875 by the Stoppenbach Family, as a beef, pork and lamb processing facility, it was sold in 1934 to the Bauch and Tensfeldt families. During the late 1960s and early 1970s, the plant was converted to further processing, concentrating on pepperoni for the pizza industry.

The plant was sold to Doskocil Foods in 1985, which later became Foodbrands America and was acquired by IBP, inc. in 1997.

"Literally generations of local residents have worked there," Mayor Oppermann said.

Tyson Foods bought the Chicago plant in 1994. At the time, it was privately owned and made meals exclusively for airlines. Tempura chicken, meatballs, crepes, omelets, soups, sauces and Chicken Cordon Bleu are currently produced there.