"A total surprise!" MPS elementary teacher Mai Xiong named Teacher of the Year


MILWAUKEE -- What can be better than doing what you love to do? How about being rewarded for doing what you love to do? That's what happened to a Milwaukee Public Schools elementary teacher on Thursday, September 3rd.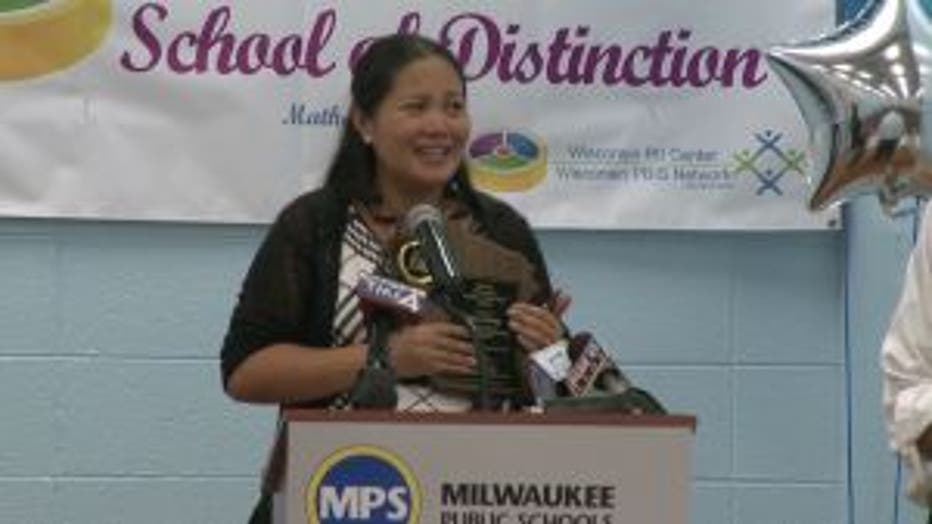 Mai Xiong accepts Teacher of the Year award


The events that happened at MPS' Academy of Accelerated Learning on Thursday, September 3rd left Mai Xiong almost speechless.

"I had no idea. This was a total surprise to me. I was in the dark I guess," said Mai Xiong.

Students, teachers and staff members gathered for an assembly and Tony Evers, superintendent of public instruction in Wisconsin was the guest speaker.

"Sometimes we don't recognize our teachers enough. We take what they do as -- that's just part of their job. But I can tell you we don't want to let that happen today at AAL," said Evers.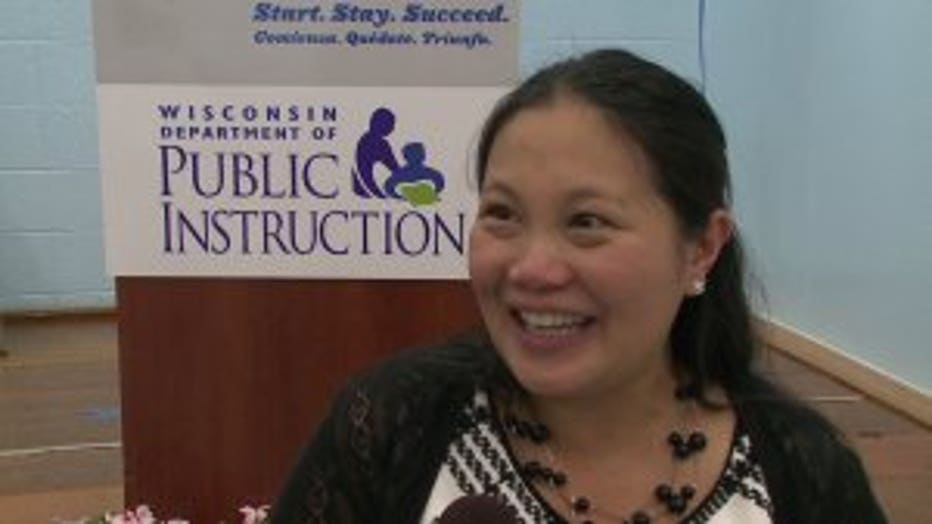 Xiong's family was tucked away in the back, so she had no idea Evers was talking about her -- at least not until she heard: "Please help me welcome and honor the 2015 Elementary School Teacher of the Year in the state of Wisconsin -- Mai Xiong!"

To get here, Xiong was first nominated as a Kohl Fellowship recipient and then she was chosen. Out of about 100 teachers, four are then selected teachers of the year -- for high school, special services, middle school, and Xiong for elementary school.

Students like Cole Lofy seem to love the first grade teacher.

"She helps me when I need help," said Lofy.

And Xiong says she loves the job.

"Teaching has always been my life and education is all that I really know. And I love this job. I don't think I could be anything else or want to do anything else," said Xiong.


Mai Xiong accepts Teacher of the Year award


Superintendent Darienne Driver says the award is an encouragement for the entire school district.

"It does tremendous things for the district. It really shows us at our best we can do fantastic things for our children," said Driver.

Mai Xiong came to the U.S. from Laos when she was four years old. She says her father instilled in her that education is important. Now, a panel will choose one of the four teachers of the year to represent Wisconsin in the National Teacher Award competition.