'A success:' Officials happy with controlled burn of Beaver Dam apartment building


BEAVER DAM --  Bomb technicians from the FBI conducting a final sweep of the Village Glen apartment building where a fatal explosion occurred on March 5 were able to retrieve some important items for tenants who were not allowed to collect personal belongings prior to the scheduled controlled burn on Thursday, March 15 -- a burn officials called a success Thursday afternoon.

The technicians were sweeping the building for ammunition and hazardous materials prior to Thursday's controlled burn of the building. Because of the volatility of the chemicals inside the building, residents had to leave behind family heirlooms, important papers, jewelry and other belongings.




The city said Thursday the bomb technicians were able to grab some important property on behalf of the tenants.

Authorities set a controlled fire Thursday to burn the chemicals that could not be removed because of their volatility.




The explosion March 5 killed one tenant,  Benjamin Morrow, 28, who police believe was making bombs. His funeral was Thursday.

The controlled burn at Building 109 at the Village Glen apartment complex began around 10 a.m. Officials said they started the fire with flare guns on opposite sides of the apartment building, as opposed to accelerants. They used drones with thermal imaging to monitor the fire.

Within minutes, a dark plume of smoke rocketed into the air. No water would be applied, as officials wanted the fire to get as hot as possible -- saying that is what would destroy the volatile chemicals remaining in the building after the deadly explosion on March 5.




As the temperatures rose, water did come down to keep the surrounding evacuated apartment buildings cool and prevent the spread of fire. Shipping containers served as a protective barrier from the flames.

"We want the right amount of temperature for the right amount of time, so that's the key purpose of the burn," said Amy Luebke, public information officer for Thursday's controlled burn.

Officials said the burn was the only way to safely get rid of the remaining hazards.

"It's that heat that will thermally destroy the chemicals that are in place," said Luebke.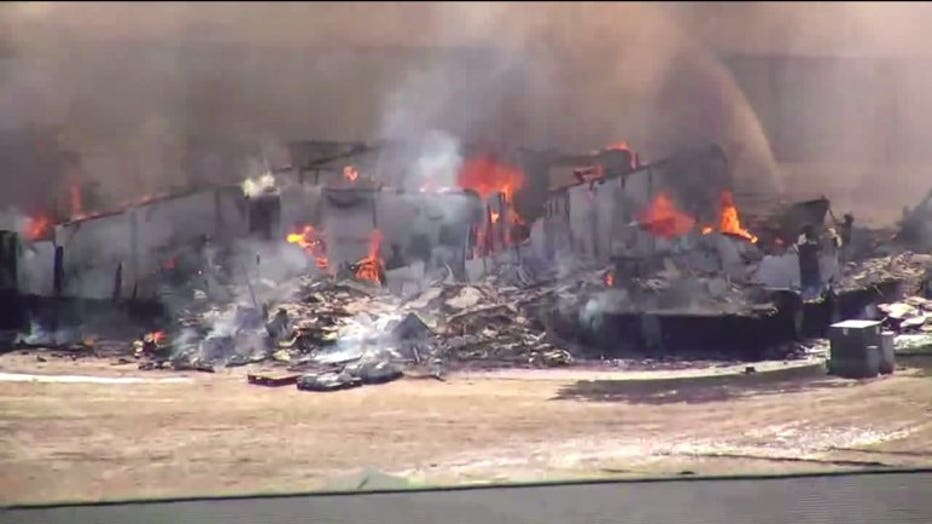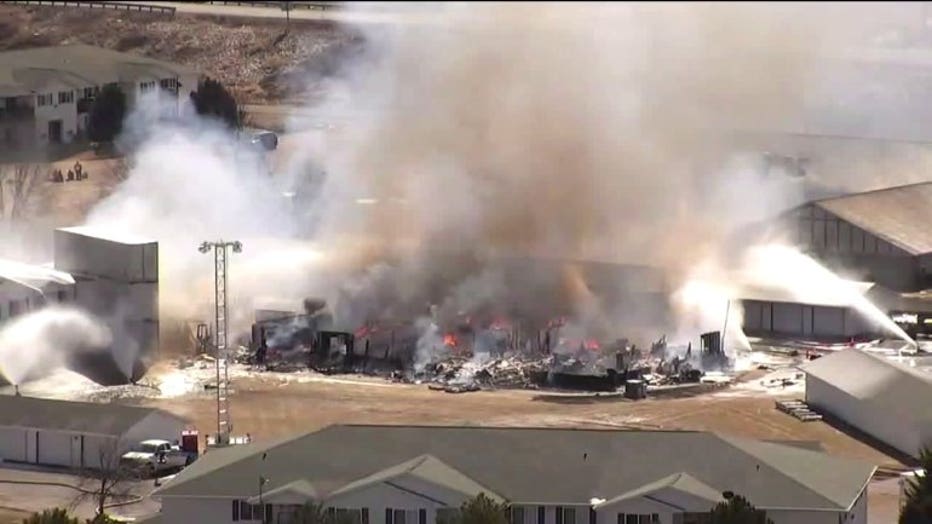 There were 16 units in the now-destroyed Building 109. The great news for residents was that bomb technicians from the FBI were able to retrieve some of those important items for the tenants who were unable to get to them after that deadly explosion.

"People were able to get keepsakes out. We're going to be distributing those to back to individuals," said Beaver Dam Mayor Rebecca Glewen.

By 1 p.m., the building had collapsed into ash and rubble, and bomb squads and chemists confirmed the controlled burn was a success.




After the deadly explosion on March 5, officials conducted a controlled detonation on March 7, but the next day, another blast, though small, proved their efforts fell short.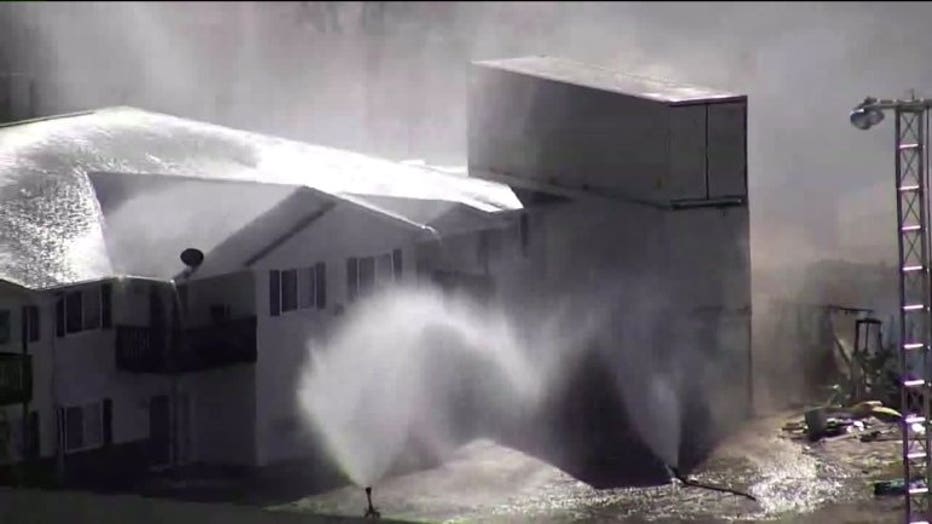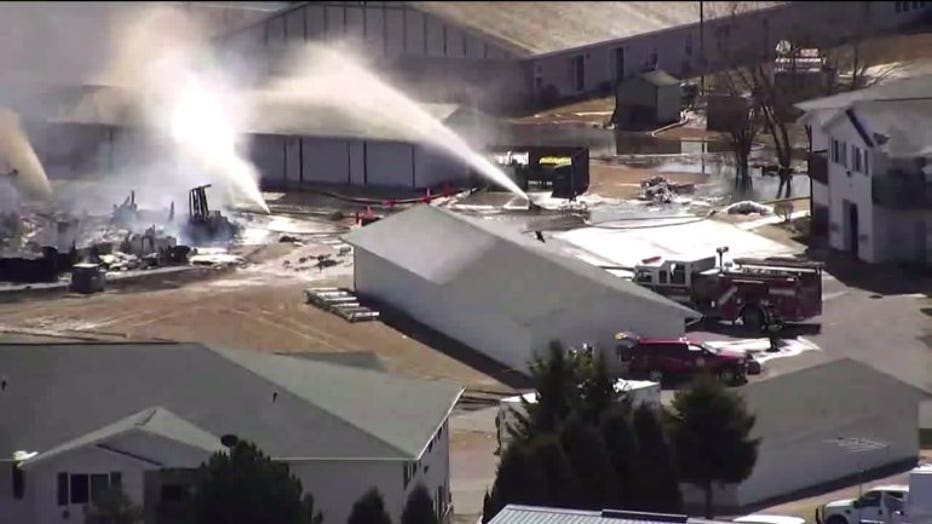 More than 20 fire departments and 100 firefighters planned the controlled burn.

Crews on Wednesday began stacking shipping containers on top of each other -- to create that thermal shield for nearby buildings.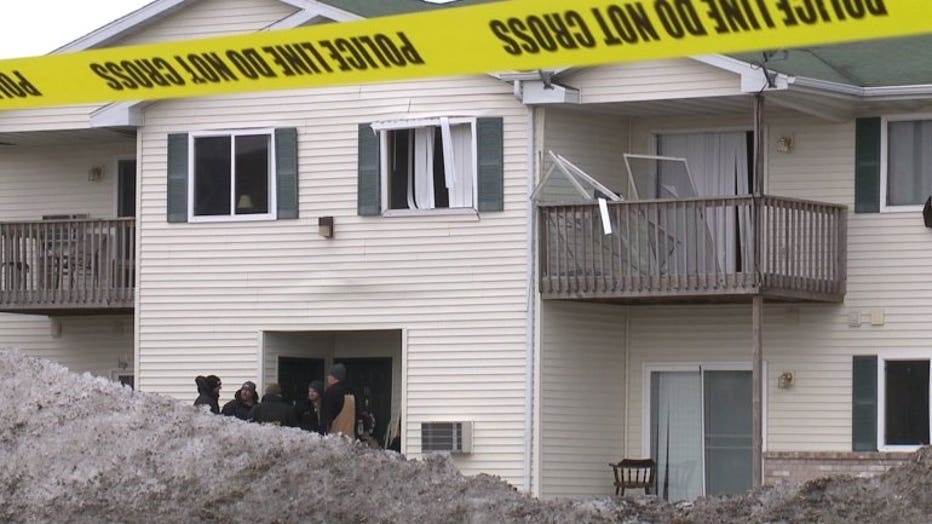 Beaver Dam apartment explosion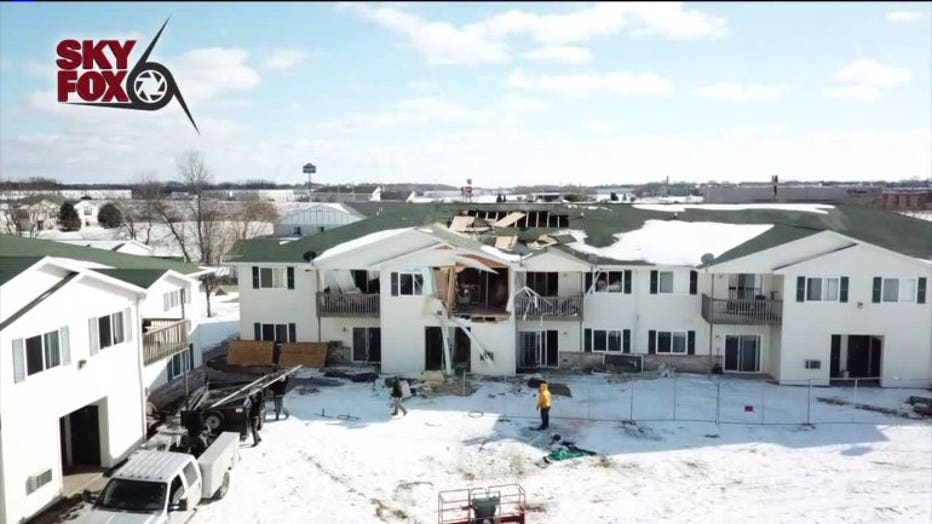 Despite law enforcement's conclusion that Morrow was making a bomb, the Sturgeon Bay pastor presided over Morrow's funeral Thursday in Madison said the circumstances surrounding his death are a puzzle to all of those who knew him.

Morrow's obituary paints the 28-year-old as a home schooled, devout Christian who was "an excellent student with a thirst for knowledge...and had a good rapport with all those around him." Morrow had a degree in pre-pharmacy from Pensacole Christian College in Florida.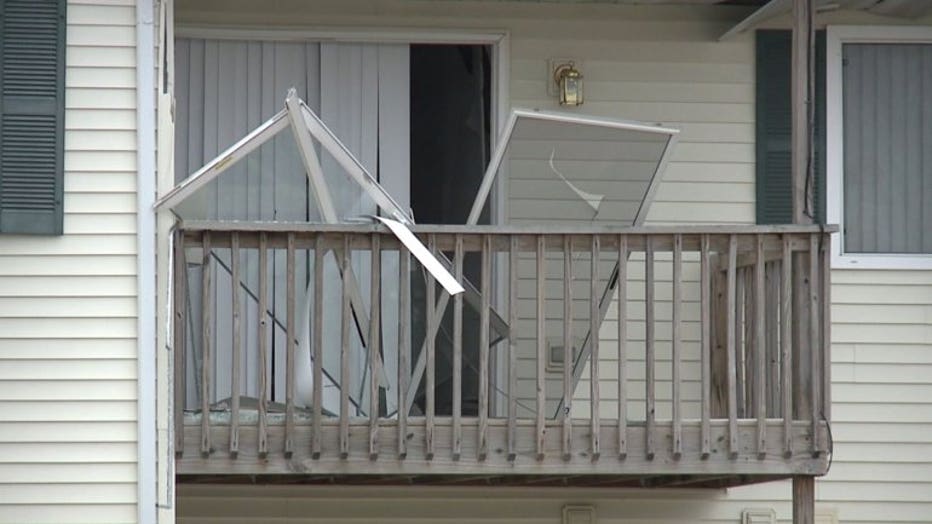 Beaver Dam apartment explosion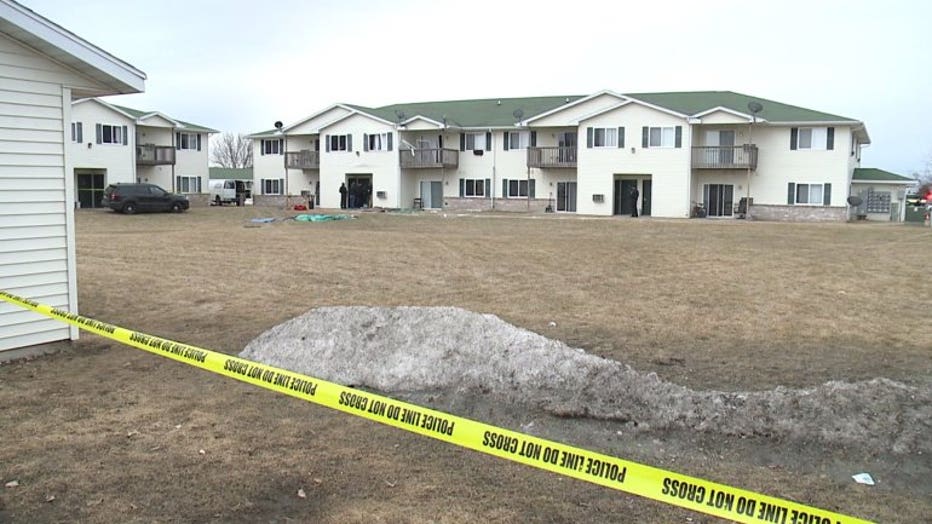 Beaver Dam apartment explosion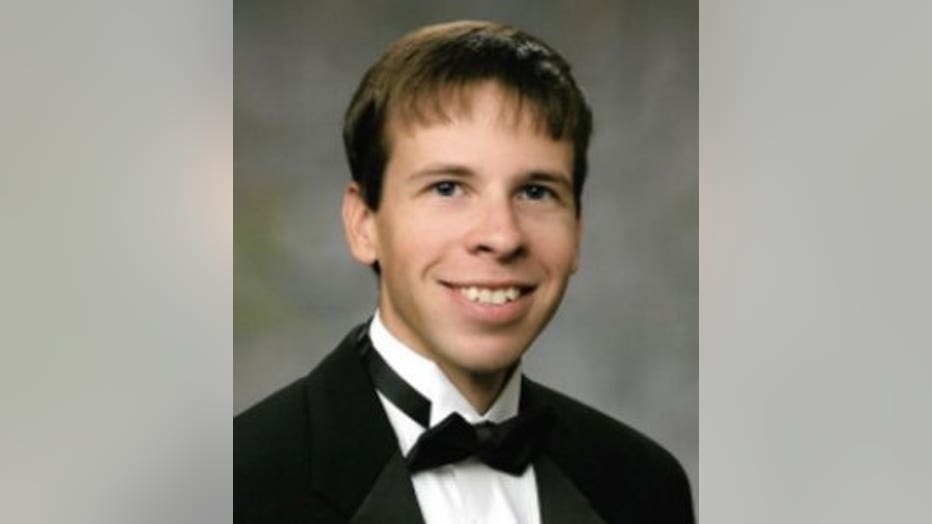 Morrow was born in Cedar Rapids, Iowa. His parents now live in Black Creek, Wisconsin.

Since last June, Morrow has worked at Richelieu Foods -- just a couple of blocks from the Village Glen apartments. Current employees say they saw him around, but did not know Morrow well.

The FBI has set up a 24-hour tip line for anyone who may have information concerning this investigation. People are encouraged to call 1-800-CALL-FBI (1-800-225-5324). Callers will need to choose option 3.