"A sign of new life:" Milwaukee pastors come together to build Habitat for Humanity home


MILWAUKEE -- Uniting in faith, and helping to lift up others. That's the mission behind a Habitat for Humanity build that took place on Tuesday, July 12th. Several pastors stepped down from their pulpit and picked up a hammer.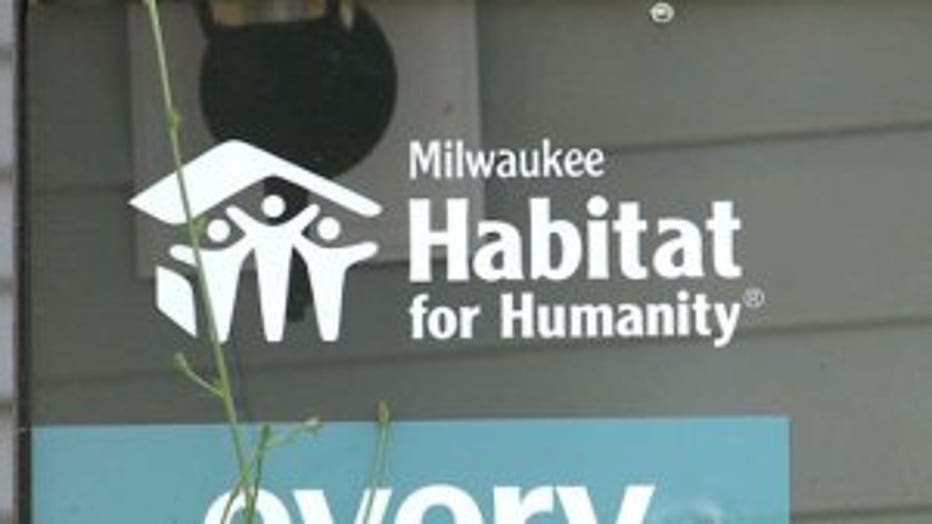 "It's a sign of new life," said Father Tim Kitzke, Vicar General of the Archdiocese of Milwaukee.

Pastors from several churches worked side by side helping to construct a home near 39th and Lloyd. The crew consisted of pastors from Catholic, Presbyterian, Methodist, Lutheran and Evangelical denominations.

"The wonderful diversity of the city reminds us that the more you open your doors, the more people will come, the more we can work together, especially in these rather tender times in history," said Father Tim Kitzke.

This was a unification build to help a first-time home buyer and single mother of three. She'll now be able to make payments much less than her previous rent, while getting more space for her family.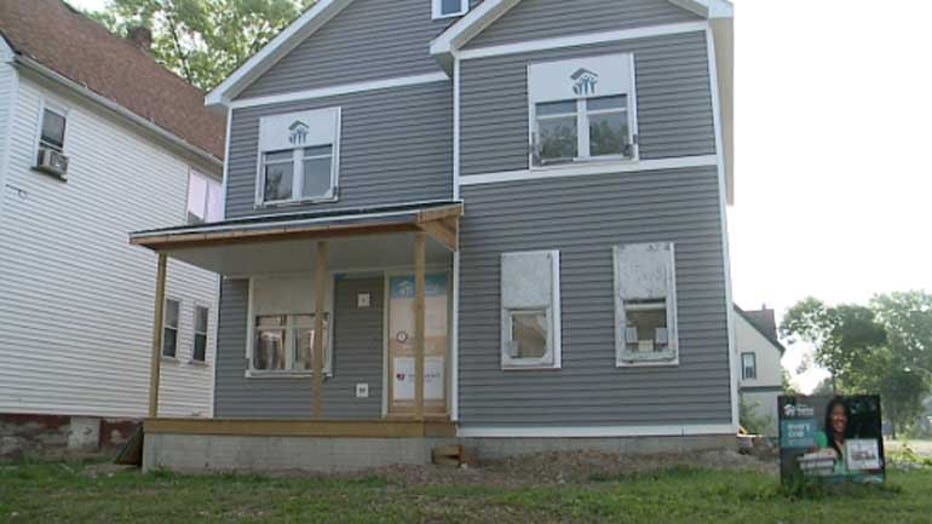 "Our mission is for people to be wise with money and live generously," said Brad Hewitt, CEO of Thrivent Financial.

Investing with both money and time, the build was sponsored by Thrivent Financial's "Thrivent Builds for Habitat for Humanity."

Many homes on the block have Habitat for Humanity signs or flags hanging from the porch. The organization has built more than 200 homes in the Washington Park neighborhood and served more than 1,000 families in Milwaukee.

"Affordable home ownership is critical to a neighborhood being revitalized. When people put their roots down long-term, they become change agents on their block and in their neighborhoods," said Brian Sonderman, executive director of Milwaukee Habitat for Humanity.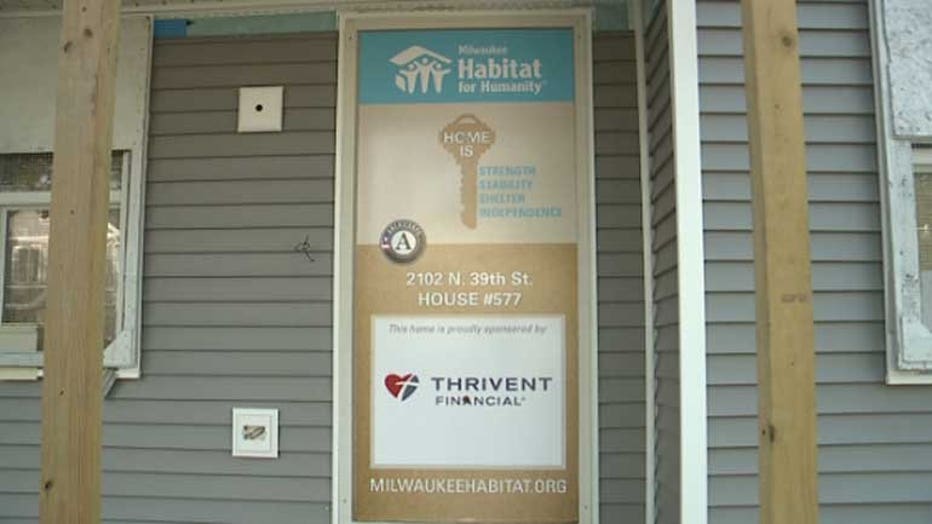 "Crime rates have decreased by double digits. Property values are on the increase," said Sonderman.

Ground was first broken back in May. The home is expected to be complete in about seven months.