'A sacred space:' 50 bronze vases stolen from graves at West Bend cemetery


WEST BEND -- It has happened again. FOX6 News on Nov. 12 told you about the theft of approximately 200-plus bronze vases ripped from gravesites at Pinelawn Memorial Park on Capitol Drive near Mayfair Road in Wauwatosa, valued at roughly $400 each. On Wednesday, Nov. 27, we learned it happened in West Bend in October.

Washington County Sheriff's officials on Wednesday asked for help in connection with "a series of thefts at cemeteries throughout southeast Wisconsin," noting several jurisdictions reported thefts of bronze vases from gravesites "over the past several months."

Sheriff's officials said on Oct. 18, approximately 50 were stolen from graves at Washington County Memorial Union Cemetery in West Bend, with the total loss more than $20,000.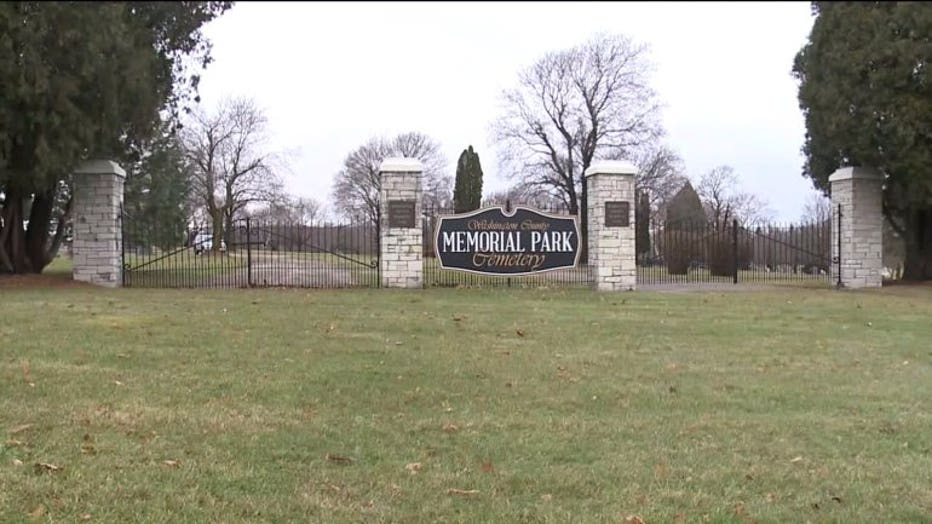 Washington County Memorial Union Cemetery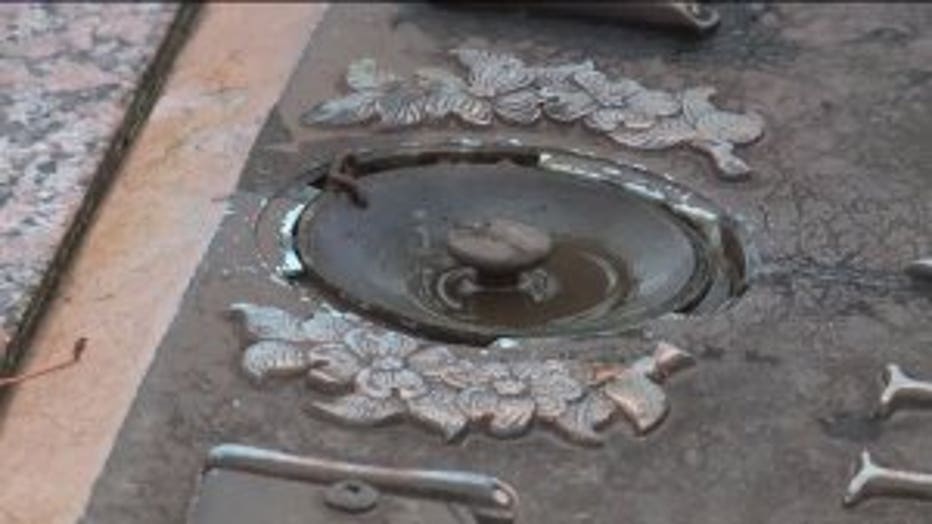 Washington County Memorial Union Cemetery


"Kind of a sacred space that's been trampled on," said Gary Rasmussen, cemetery superintendent. "We had a complaint from one of our lot owners on the 18th of October, and about the same time, we started to clean up out here and we noticed they were missing, so we put two and two together and started looking around."

Investigators believe the vases are being stolen for their scrap value -- vases Rasmussen is tasked with looking after.

"In the winter, we would turn them down, and they lock in, and they're flush to the ground," said Rasmussen. "For the summer then, they pop them up. They lock in."

Rasmussen said he was hopeful someone would see that these vases are much more than just scrap metal -- and speak up.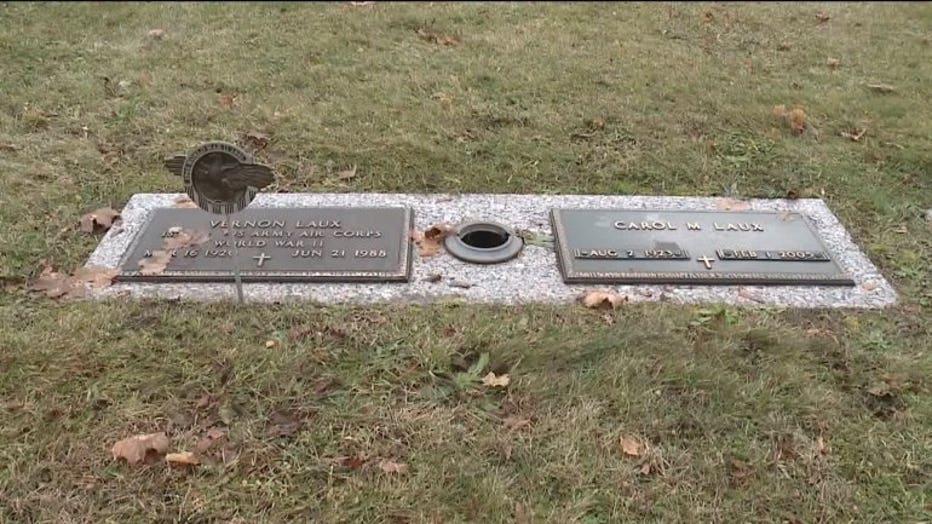 Washington County Memorial Union Cemetery


"We had the police check with all our local guys right away, the scrapyards, and notify them, and then I notified our catholic cemetery in town, too, to keep an eye out, but we haven't heard anything back, but yes, that's what we're hoping."

Anyone with information regarding these thefts was asked to please contact the Washington County Sheriff's Office at 262-335-4407.