"A random place:" Sheriff IDs Somers home invasion suspect as 52-year-old crack addict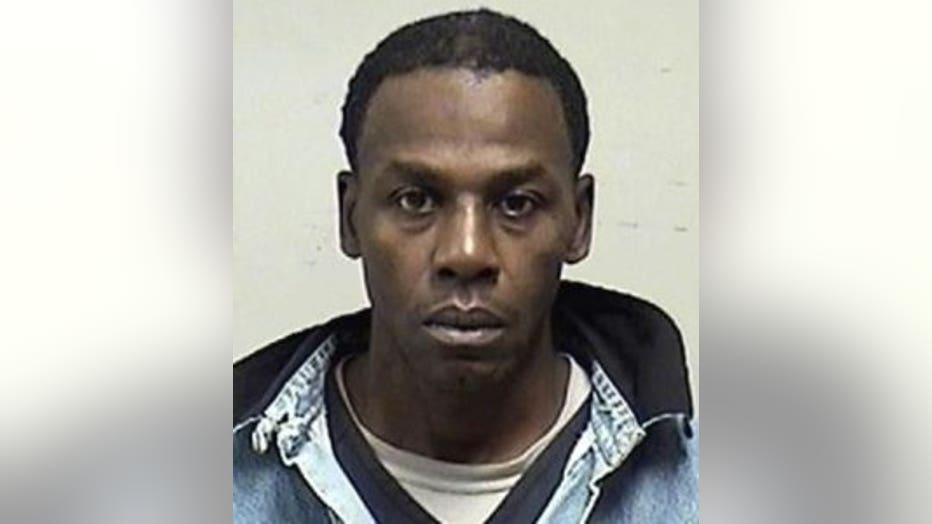 KENOSHA -- Authorities here announced Monday they arrested a suspect in a home invasion that left an elderly couple hospitalized. Sheriff David Beth identified the suspect as 52-year-old Daniel L. Evans. Beth said Evans did not take much but what he did take helped lead investigators to his doorstep. At the Embassy Trailer Park in Kenosha Friday, November 3rd, neighbors said a number of squad cars and investigators surrounded a home that afternoon. "There was just a bunch of police outside my house," Peter Mohr, neighbor said. Beth said that home is where Evans lived. He was arrested for the October 27th home invasion on 18th Street near 39th Avenue in the Village of Somers. Investigators say Evans demanded drugs and money from the 84-year-old husband and his 83-year-old wife before taking both of their cellphones as well as Halloween candy. Beth said the husband was shot twice in the shoulder.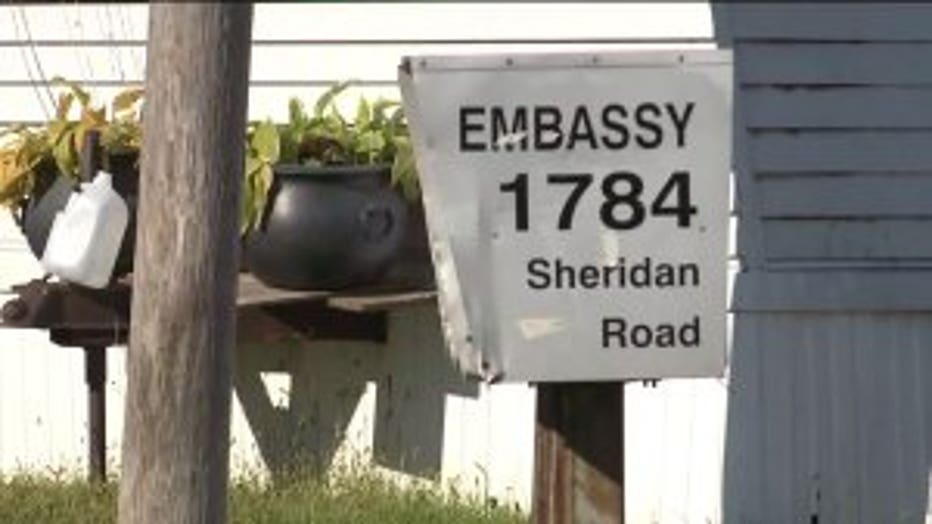 Beth told reporters Monday the home in Somers was a random target. The breezeway at the home was unlocked and Evans got in through there before breaking through a second door and attacking the couple. The sheriff said Evans had tried several other homes on the street but the doors on those homes were locked. Beth said Evans is a crack addict with a history of violence. The sheriff said he has essentially been going from house to house, presumably to steal valuables. "He was looking for a house that had an open door and this was not the first house he actually checked that night," Beth said. Beth said the husband had to drive to the nearest fire station for help because Evans took their phones. He said he hasn't directly spoken with the couple in recent days but has gotten periodic updates from relatives. "Everything I've been told, the victims are recovering very well," Beth said, "Obviously, two bullet holes in the shoulder don't heal very quickly, especially in your 80s." A man at the victims' home declined to comment Monday.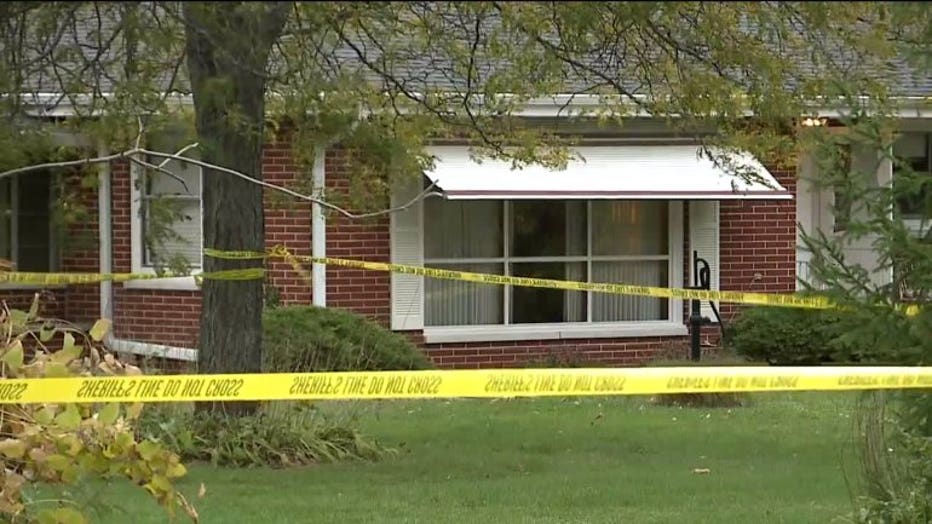 Village of Somers home invasion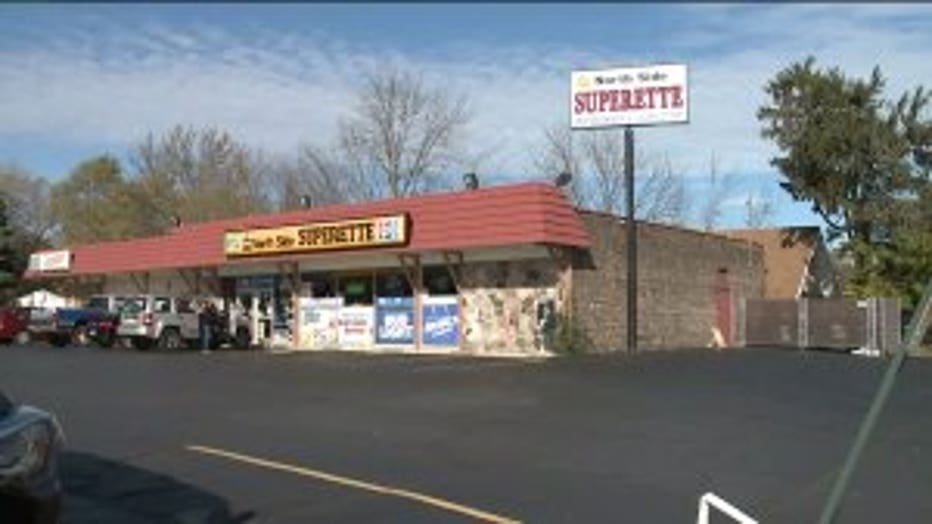 Beth said the victims' phones ended up being critical to finding Evans. Beth said they were able to track him down from the neighborhood where he discarded the victims' phones. After he ditched the phones, surveillance cameras in the area recorded video of a stolen car investigators believed Evans was using. They spotted the car Friday in the trailer park where Evans lived. "I honestly thought it was a drug bust or something," Mohr said of the large police presence Friday. Police spotted Evans getting into the car with three adults: his girlfriend, her daughter, the daughter's boyfriend, and the daughter's six-month-old child. Beth said when deputies tried to stop Evans, he took off, leading to a 10-mile police pursuit that ended in Mount Pleasant Friday. After crashing into a ditch, Evans was arrested. State court records show he was released from prison earlier this year after doing time on charges that include battery to an officer and battery to another prisoner. "The justice system needs to make sure he never comes out again," Beth said. Beth said the three other adults in the car were questioned and released. Evans will now face a series of charges for the home invasion, the stolen car and the chase. The most serious of those charges are two counts of first-degree attempted intentional homicide. Kenosha County District Attorney Mike Gravely said he expects Evans to make his initial court appearance Wednesday.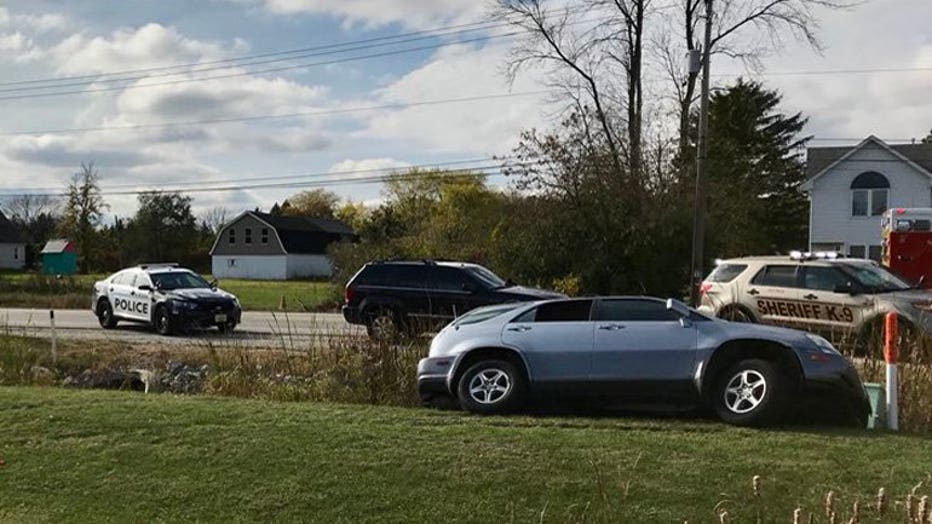 Pursuit ends in Mount Pleasant (Credit: Daniel Gaitan, Kenosha News)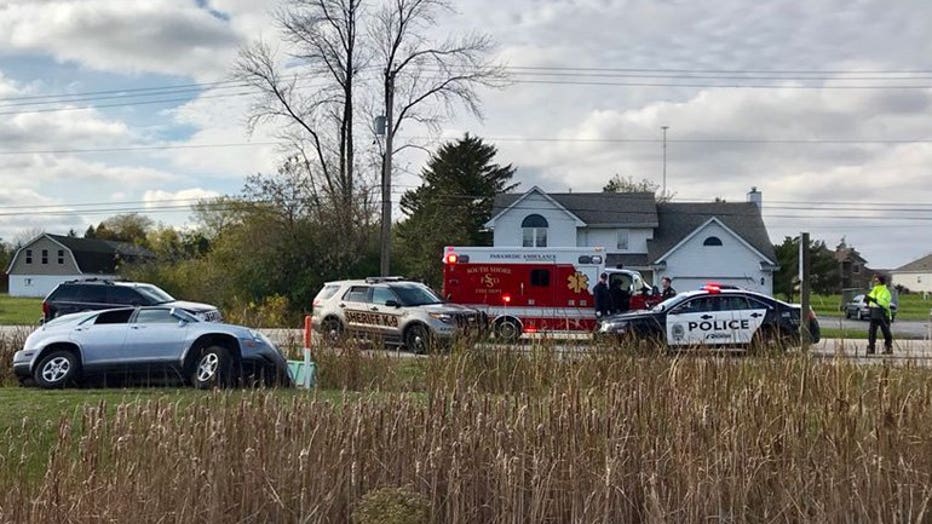 Pursuit ends in Mount Pleasant (Credit: Daniel Gaitan, Kenosha News)
Addiction-driven crime Beth said Monday he suspects Evans' crack addiction led him to commit the crime. He said almost very burglary he can recall happening in the county was committed by someone dealing with addiction. "We have to do something to get a handle on it because we're losing way too many people and Mr. Evans appears to be part of it too," Beth said. The weapon question Given his previous felony convictions, Evans is not allowed to legally possess a gun. Beth said investigators were still working to determine where Evans got the gun he used in the home invasion and where it is now. "The gun he had, I'm not exactly sure how he got it," Beth said, "I'm not sure if he got in a burglary or- I don't know how he got it at this point." Beth said detectives are looking into the possibility Evans sold the gun for drugs after the home invasion.