'A quick turnaround:' Fans, grounds crew get ready for Game 2 of NLDS on and off the field


MILWAUKEE -- Inside and outside of the park -- final preps were underway early Friday morning, Oct. 5 before the Milwaukee Brewers took on the Colorado Rockies in Game 2 of the NLDS.

Like any baseball stadium, Miller Park is no stranger to homestands.

"Now these games are a lot bigger and a lot more important clearly," said Steve Ethier, Senior Vice President of Miller Park stadium operations. "A long game and a quick turnaround."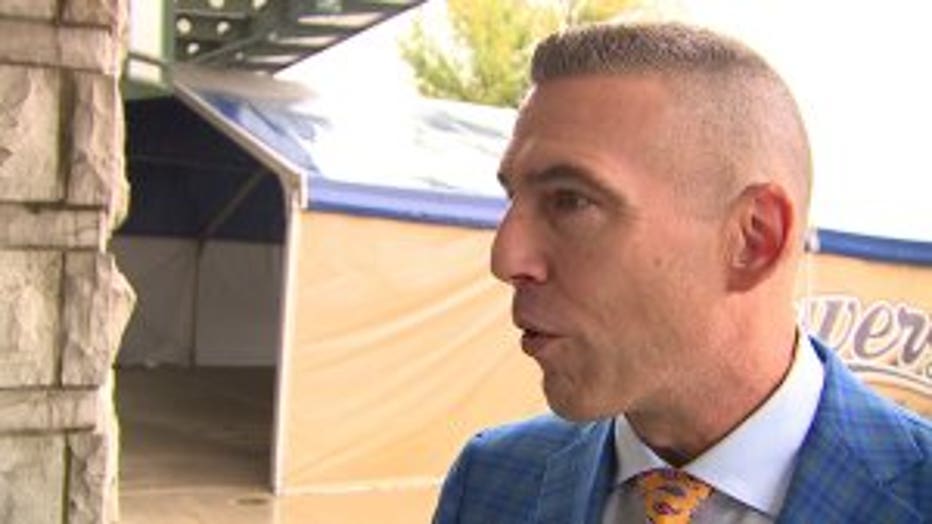 The grounds crew was out before the sun came up on Friday -- putting a little extra care into the field for the National League Division Series.

"So they're going to work the in-field and the clay around the infield to keep the base paths and edges of the field safe for our players and visiting players," said Ethier.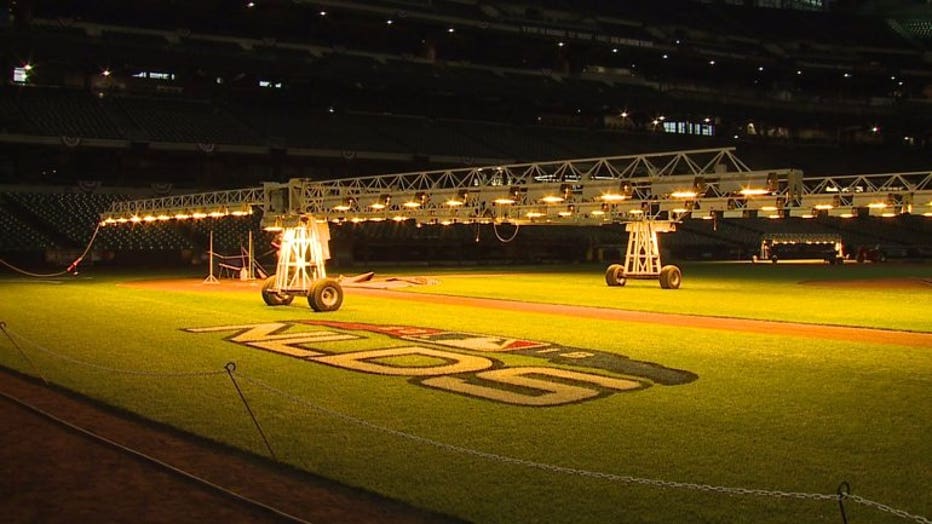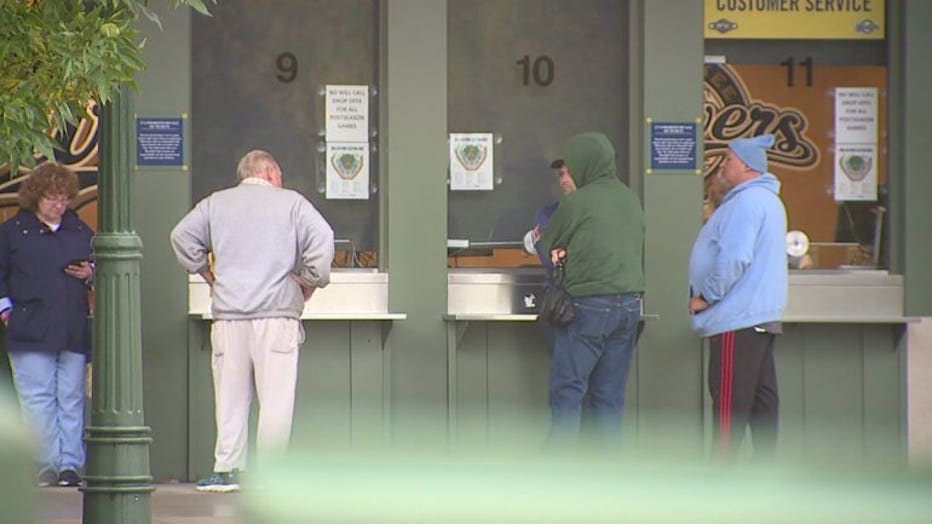 Outside, the rain didn't keep die-hard fans, like Dave Garcia away.

"I'm just ecstatic they're in the playoffs and playing the Rockies. I'm from Colorado; I was born in Colorado, but I'm a Brewers fan," said Garcia.

Garcia was in line at the ticket office by 9 a.m.

"There are tickets available, but they don't know when, where or why they'll sell them," said Garcia.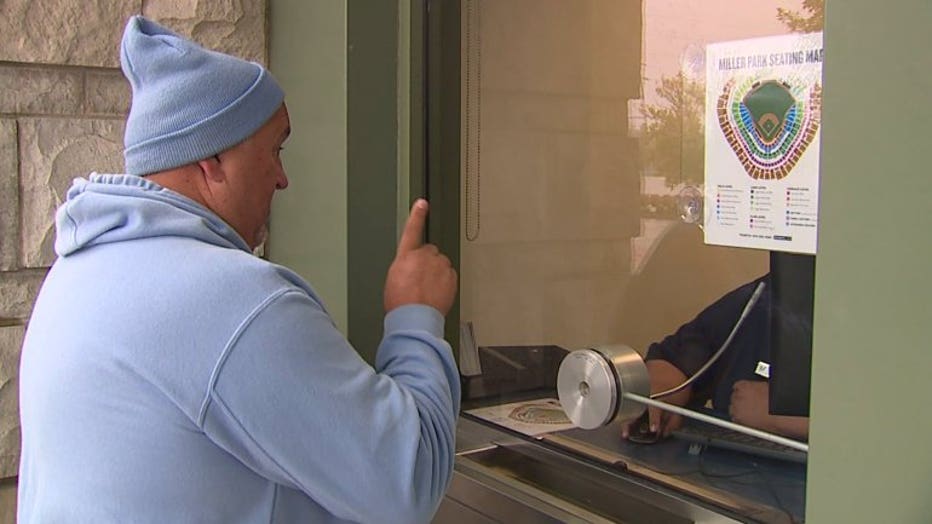 He tells us he even passed on the first ticket that was released for a fellow fan.

"Because he was a nice guy, nice old man. He loves the Brewers, he's from out-of-state," said Garcia.

While Garcia was prepared to wait this one out -- he didn't have to.

"'Til the game starts, I'll be here," said Garcia.

Within an hour, Garcia had his hands on his very own golden ticket.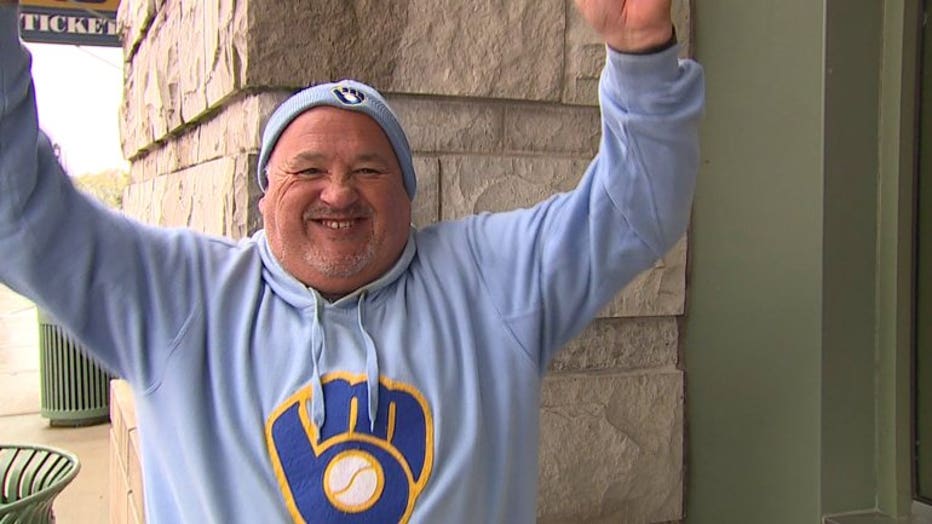 We're told only a handful of single game tickets were released Friday, as the game was already 'sold out.'