"A milestone:" UWM alum celebrates graduation after devastating loss of her father as a sophomore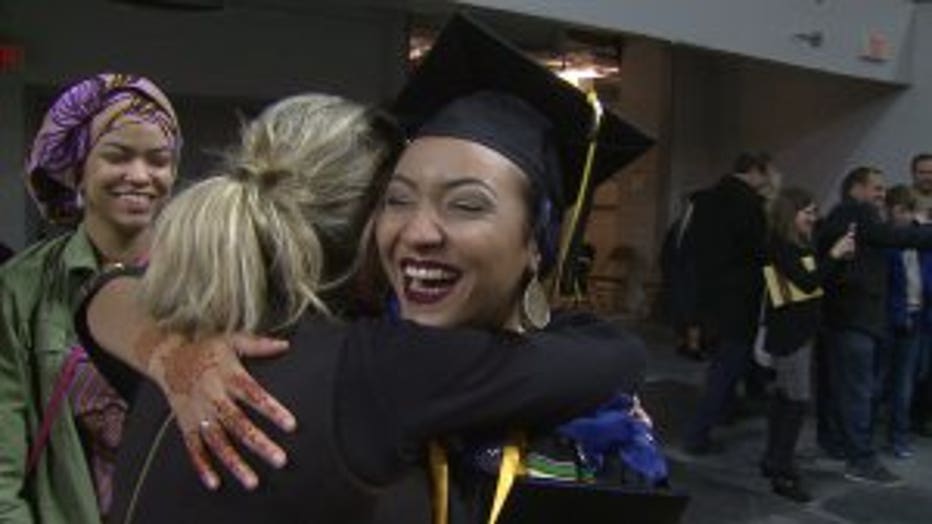 MILWAUKEE -- The journey to graduation has been a long one for Ameena Yusuf, who celebrated Sunday, December 17th alongside her University of Wisconsin-Milwaukee classmates during commencement -- one of three students to receive special recognition.

On Sunday, Yusuf took the final steps in her 23-year journey.

"It's just amazing how fast the time went," Sonya Yusuf, Ameena's mother said.

Yusuf graduated Sunday with more than 2,000 UWM students.

"I'm so proud," Sonya Yusuf said.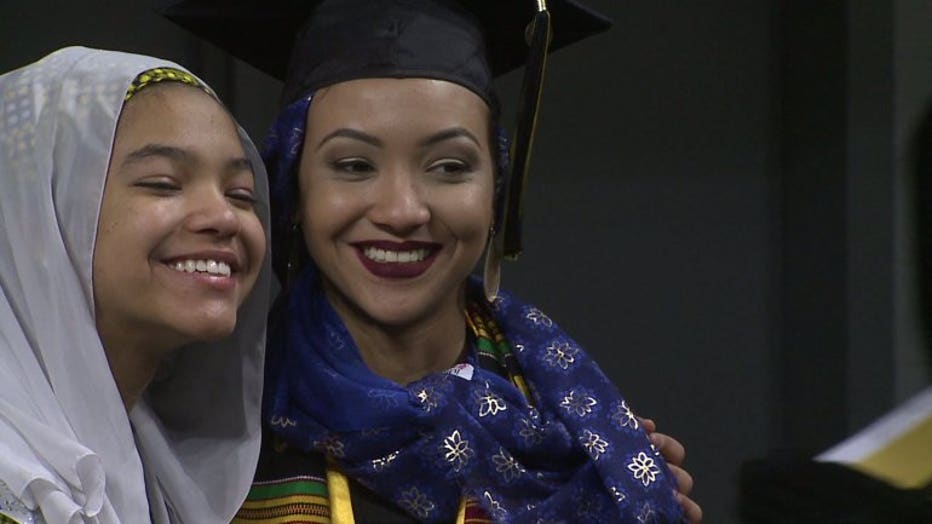 Ameena Yusuf was recognized for not only earning a degree in global studies, but also, for overcoming a devastating loss early in her college career.

"He was diagnosed with Stage 4 brain cancer, so we kind of knew that he had a very short time to live," Ameena Yusuf said of her late father.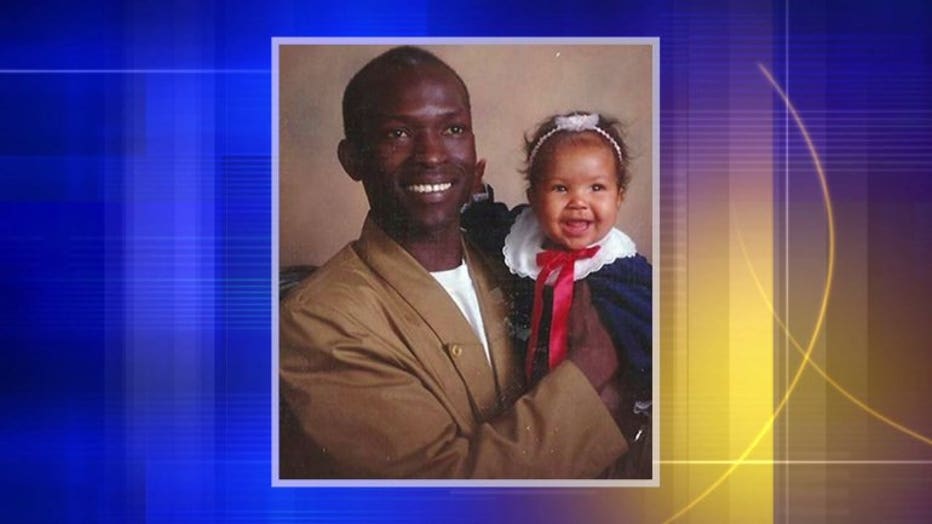 Ameena Yusuf and her father


During her sophomore year, he was diagnosed with cancer, and moved from his native Nigeria to Milwaukee.

"After he got diagnosed, he died a year after. It was very hard, you know, but we know that he was at peace," Ameena Yusuf said.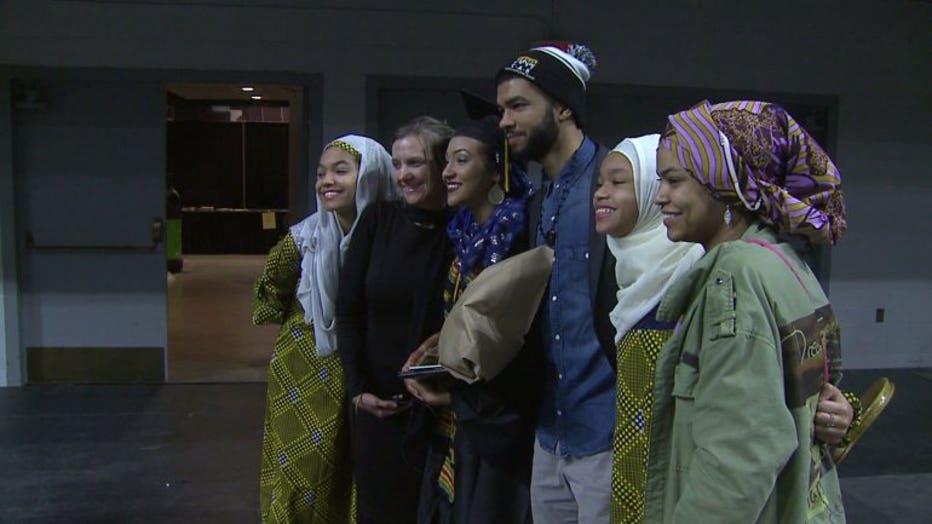 Ameena Yusuf pushed forward, continuing her education, supported by her mother, brother and two sisters who live in Milwaukee.

"I have known her for many years. I have never seen a woman handle loss and travesty," Miela Fetaw said.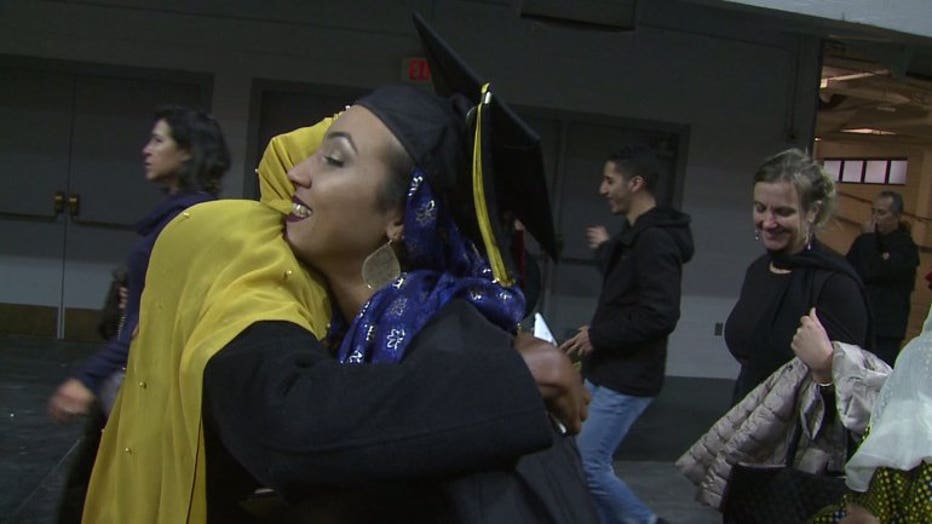 Ameena Yusuf was one of three students getting some extra attention from the university and her family, including her aunt who came from Nigeria for the ceremony. She's stayed connected with her father's native country, helping people displaced by the Boko Haram militants, during an internship there.

"It feels like, it's a milestone. I don't feel like it was nothing. I really feel like I did something," Ameena Yusuf said as she graduated Sunday.

The Yusuf family has more Panther alums on the way! Ameena's brother and sister are currently enrolled at UWM.