"A lot of teamwork:" Students put their minds to the test in FIRST Tech 2016 Championship


MILWAUKEE -- 24 robotics teams from across the  Badger state came together to test their skill and strategy. The FIRST Tech 2016 State Championship -- a sport for your mind.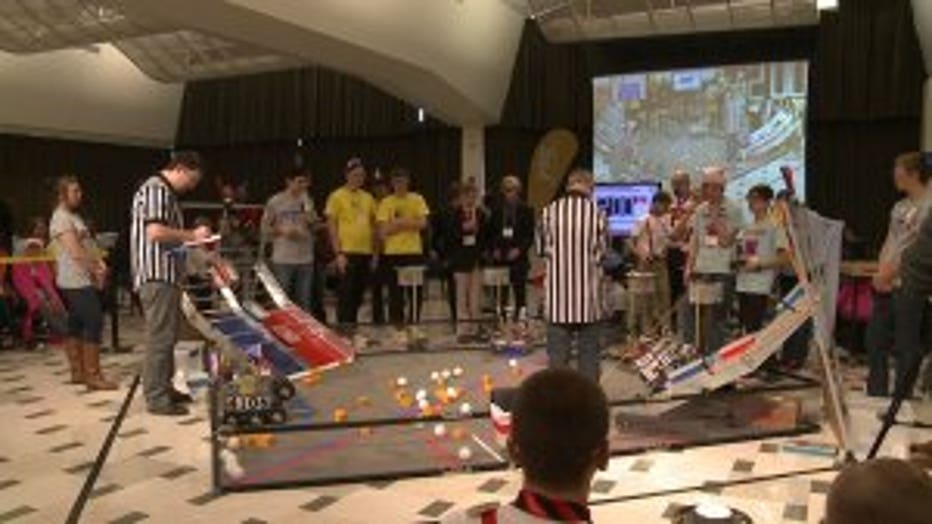 FIRST Tech 2016 Championship


"When I get older I want to be a mechanical engineer and this is right up my alley, it gives me real-life experience of what I'm going to do," said Jacob Ubl, Hortonville Robotics Team.

Saturday's challenge is a culmination of months of work leading to three qualifying events. The game relies on teamwork, strategy and communication.

"Yeah. A lot of teamwork," said Ubl.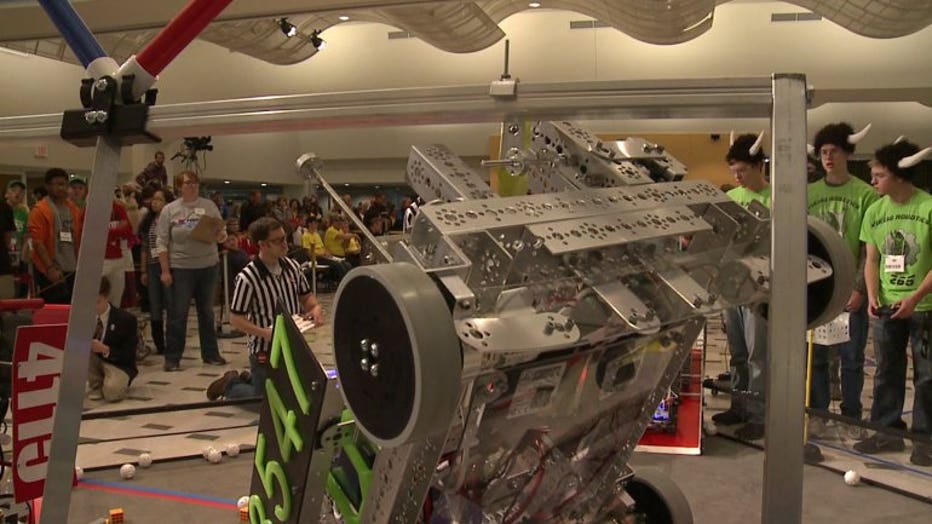 FIRST Tech 2016 Championship


This is where 24 teams are made up for junior high and high school students, boys and girls.

"I think it's really great that there are women that will take that step into it," said Vivica Lewis, Supposable Thumbs Team, New Berlin.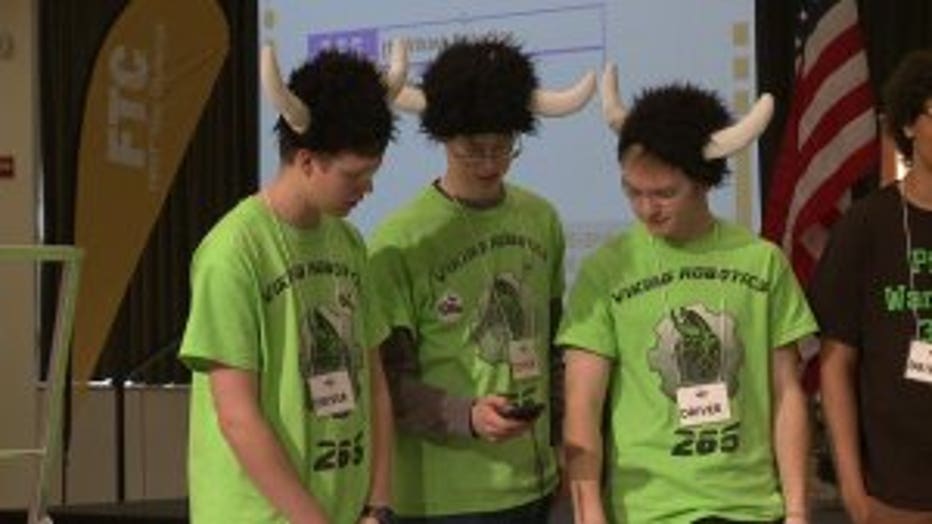 FIRST Tech 2016 Championship


Vivica is part of the 'Supposable Thumbs Team' and she say it's inspiring to see so many women join the field of STEAM: Science, Technology, Engineering, Art and Math.

"I tell every girl, "Give it a shot, you might like it," said Lewis.

The FIRST program was built to peek young people's interest in science and technology. UW-Milwaukee is playing host to this year's competition in hopes to do the same.

"We're hosting because we share the mission that FIRST has. For inspiring the next generation of students to become engineers and to give them the opportunity to have that hands-on experience," said Dean Brett Peters, UW-Milwaukee.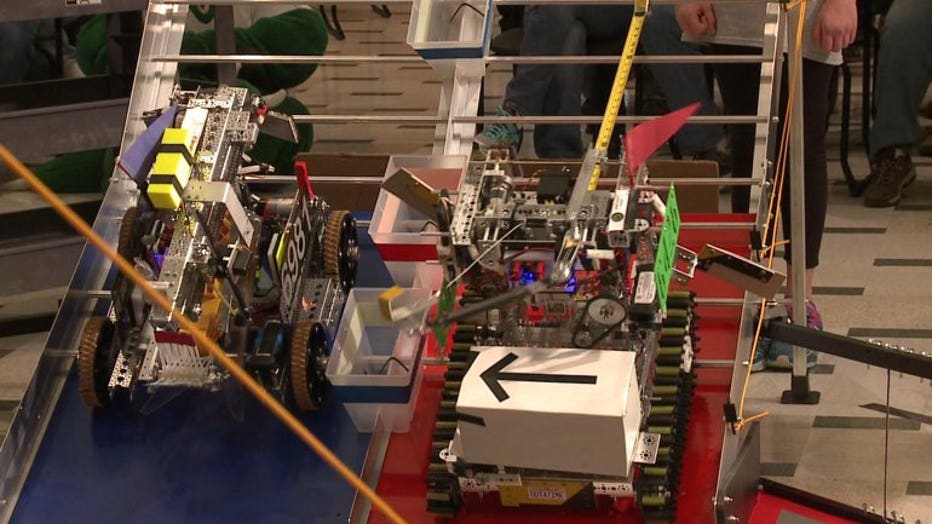 FIRST Tech 2016 Championship


Saturday's goal was to have the robots clean up as much debris as possible and then end the round by hanging the robot to the top tier.

"It really is a neat way to show the engineering experience because they have to work together, design requirements and they also have to achieve an objective," said Brian Thompson, competition judge.

Thanks to this training, members have gone on to high level engineer jobs.

The robots are designed, built and programmed by the students. They use Wi-Fi-Direct technology and video game controllers to manipulate their robots.