"A lot in common:" Veterans share memories at Wisconsin Lutheran H.S. meet and greet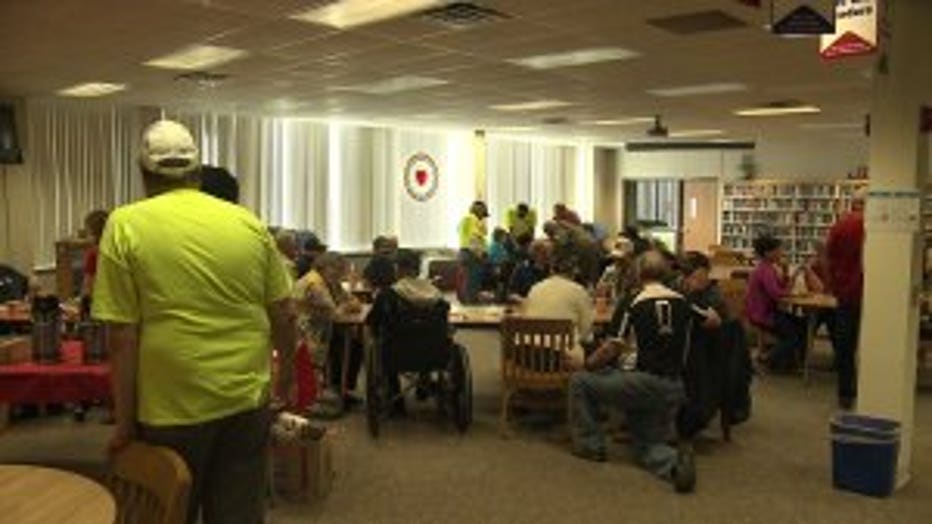 MILWAUKE -- Many World War II veterans never talk about their experiences once they return home. Now, the Stars and Stripes Honor Flight is giving them the opportunity to open up and share memories with others who fought for the same freedom.

"We knew that there was a need for something like this and were thrilled when Wisconsin Lutheran was so willing to host it," said Karyn Roelke, Stars and Stripes Honor Flight.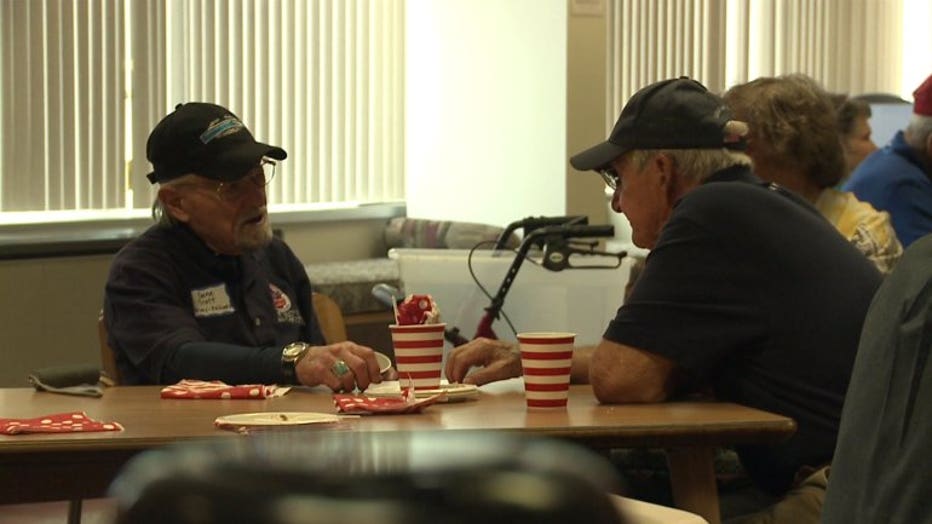 The Stars and Stripes Honor Flight teamed up with the school to host its very first 'coffee and donuts with a vet' event Saturday, May 13th.

"It's just a chance for World War II veterans to get together. A lot of them have outlived their peer group and don't have as many friends around who understand them," said Roelke.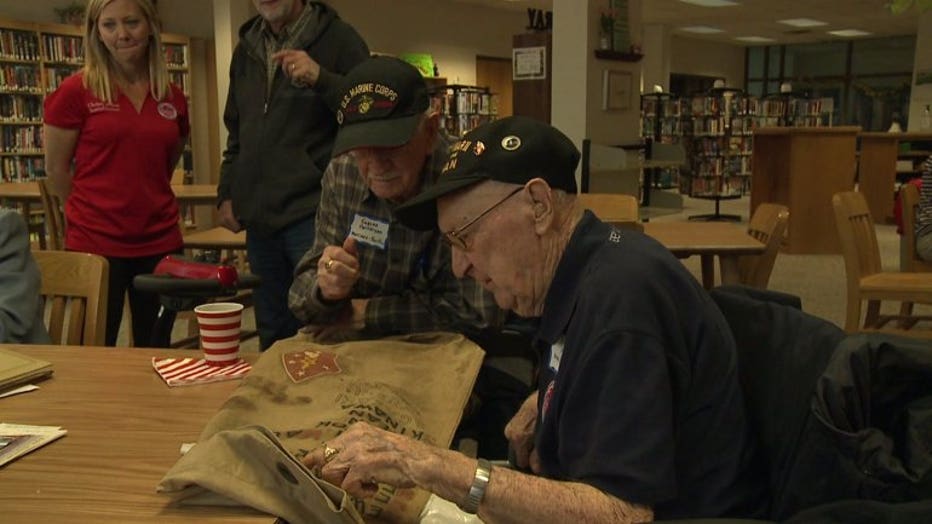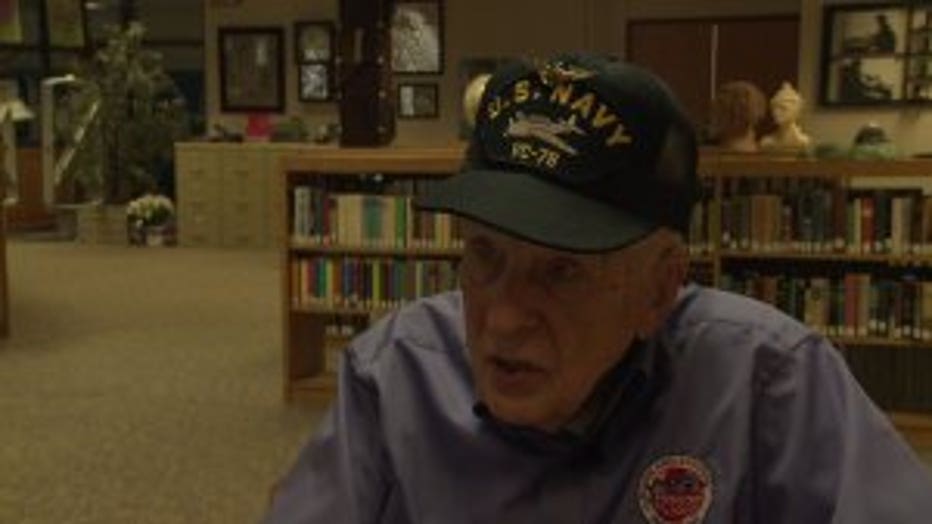 "You meet new guys and wives and so on. I have yet to meet anyone who's been lousy," said Charles Franzke, Navy pilot, WWII veteran.

Many of the vets are using the assistance of a cane or wheelchair to get around, which makes the meet and greets so important.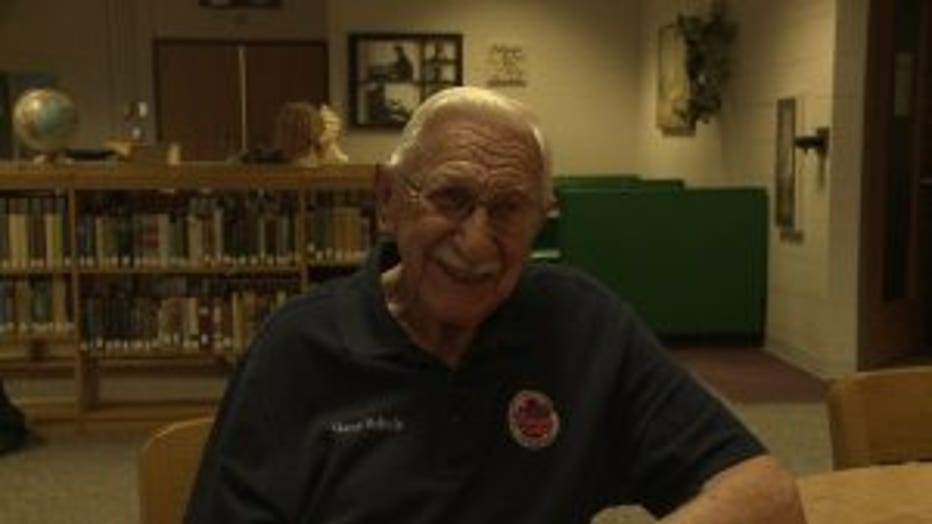 "When you get older your body just gets immobile in many ways so it's just great to see that we can get out of the house and meet others," said Gene Schultz, Army WWII veteran, drafted at 19 years old. "It's one way to get acquainted with other veterans, and we don't see each other that often so it's nice to compare notes," Schultz said.

The veterans connect through photo albums and memorabilia -- things that trigger their memories from so long ago.

"You find out that you have a lot in common and that you've shared the same experiences," said Schultz.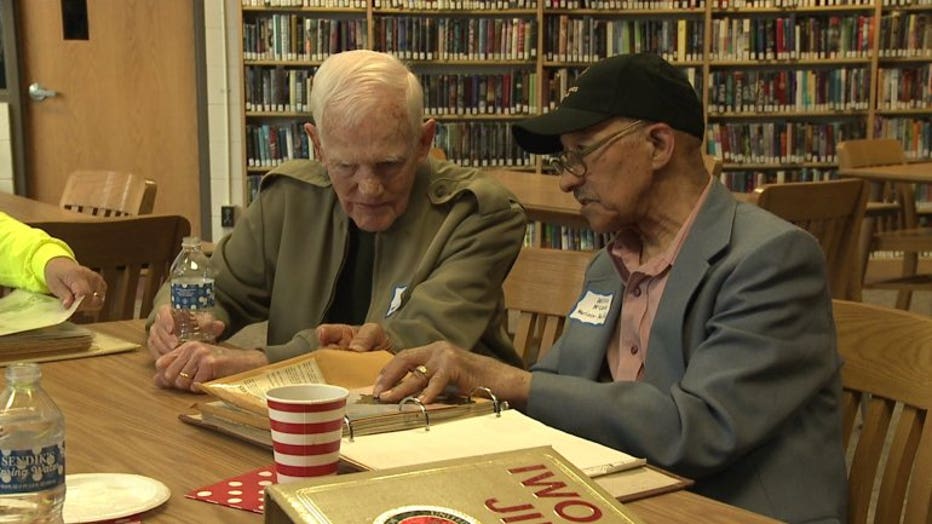 There were 30 veterans who enjoyed the Saturday morning coffee and donuts donated by Sendik's. The Stars and Stripes Honor Flight hopes to schedule more veteran meet and greets in the near future.