"A happy surprise:" In Waukesha, Pres. Trump hints at big news for the Badger State


MILWAUKEE/WAUKESHA -- Wisconsin was in the spotlight again Tuesday, June 13th as President Donald Trump made another visit, and he hinted at big news for the Badger State.

President Trump's visit was a whirlwind -- from the airport to Waukesha County, to downtown Milwaukee and back to the airport. He promoted apprenticeship programs and urged the Senate to pass a plan to replace the Affordable Care Act.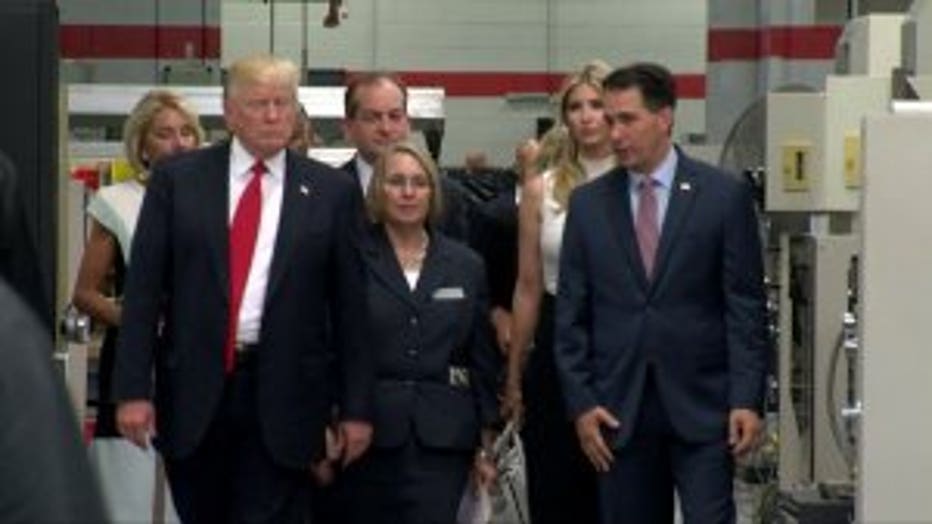 The president toured Waukesha County Technical College with his daughter Ivanka and Governor Scott Walker -- dropping an economic development surprise.

"Just backstage, we're negotiating with a major, major, incredible manufacturer of phones and computers and televisions. I think they're gonna give the governor a happy surprise very soon," President Trump said.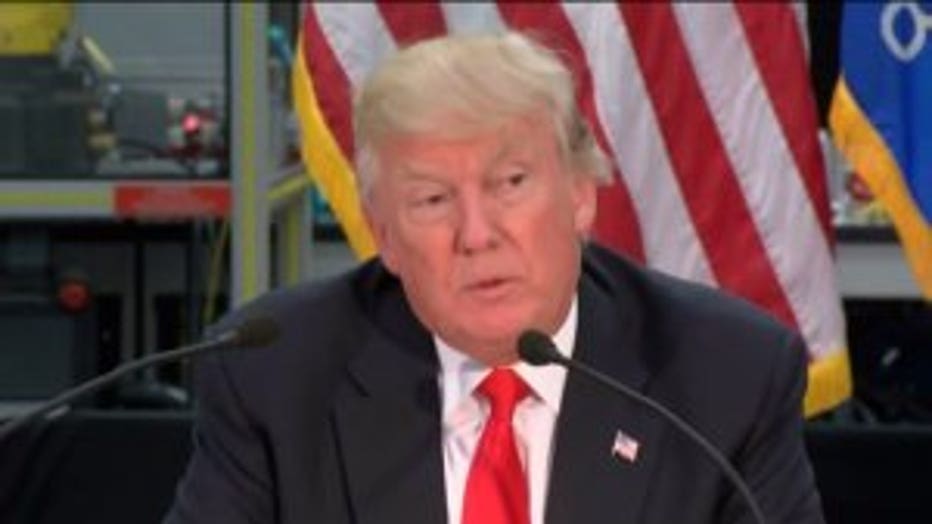 He didn't name the company, but earlier in June, Governor Walker went to Japan to pursue what his office described as a foreign investment in Wisconsin.

Air Force One landed in Milwaukee at 3:00 p.m. The president stepped off the plane after a brief meeting with two Wisconsin families he called "Obamacare victims" -- people whose insurance premiums have soared under the law.

"It's time to give American families quality, reliable, affordable healthcare -- and that's what we are working very hard to do, and we'll get it done," President Trump said.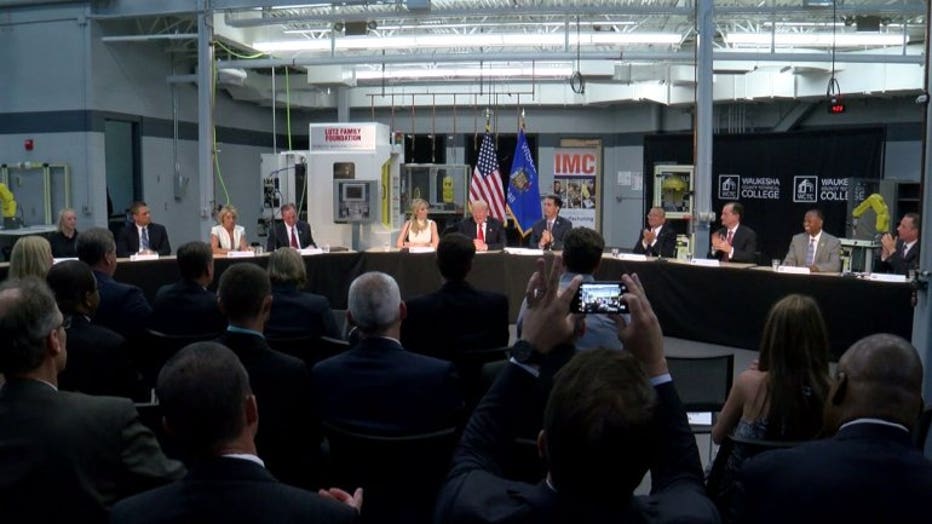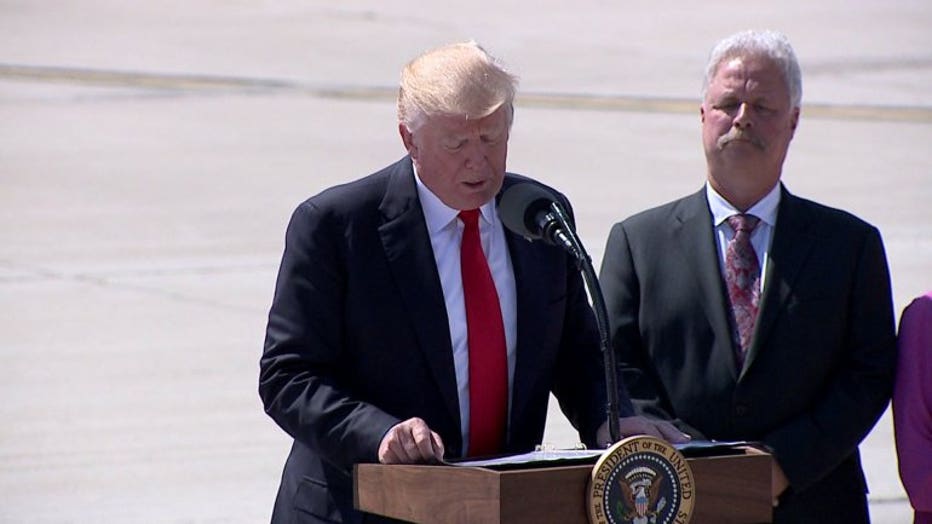 Pres. Trump at Mitchell Airport


President Trump blasted Senate Democrats as "obstructionist," urging Senate Republicans to move forward with an Affordable Care Act replacement bill.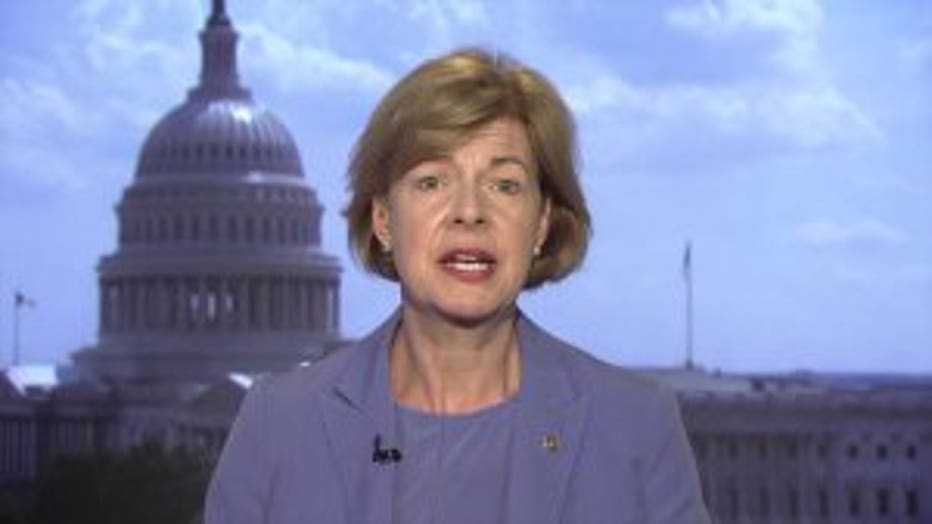 Democrats are criticizing the GOP for not giving the public a chance to see what they're crafting.

"No opportunity for the public to read it, to weigh in, to share with their elected representatives how it would affect them, their families, their neighbors - that is outrageous," Senator Tammy Baldwin said.

At WCTC, President Trump said he would announce a plan Wednesday to expand apprenticeships under a program called "Earn While You Learn." He offered no details Tuesday.