"A great time:" Green Bay Packers feel like golf pros hitting the links at Erin Hills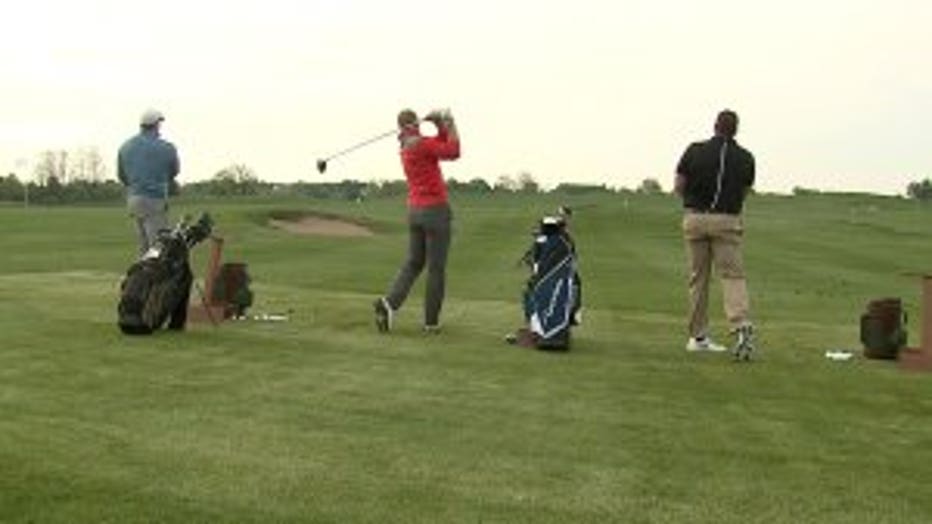 Green Bay Packers at Erin Hills


HARTFORD -- This time, they were the fans. A group of Green Bay Packers played a round at Erin Hills as part of a preview day for June's U.S. Open in Hartford.

You get a kick out of hearing guys like Jordy Nelson and Mason Crosby say they're eager to play the course, knowing these are the holes they watch the pros play on TV.

"I'm so excited to play Erin Hills here," said Crosby.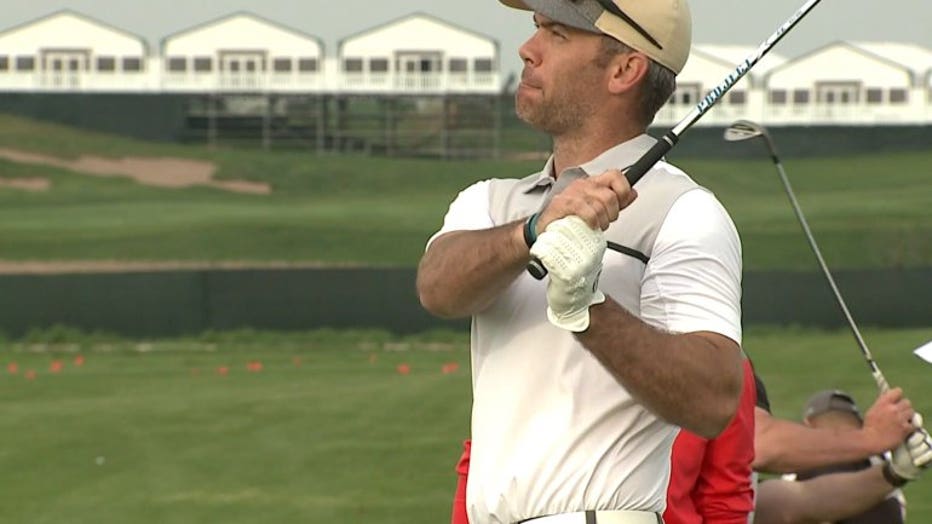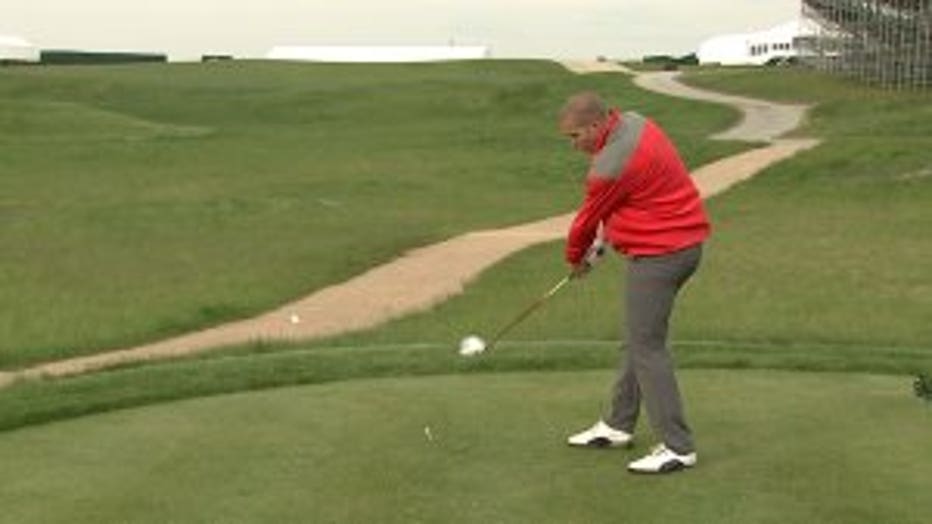 "One thing that shocked me a lot since I've been here is how many golf courses are here and how the quality of them are extremely well," said Nelson.

Impressed, but no longer surprised, Nelson, Crosby, Bryan Bulaga and Don Barclay hit the links on Wednesday, May 17th. Come next month, they said they'll be the ones tuning in to watch the pros.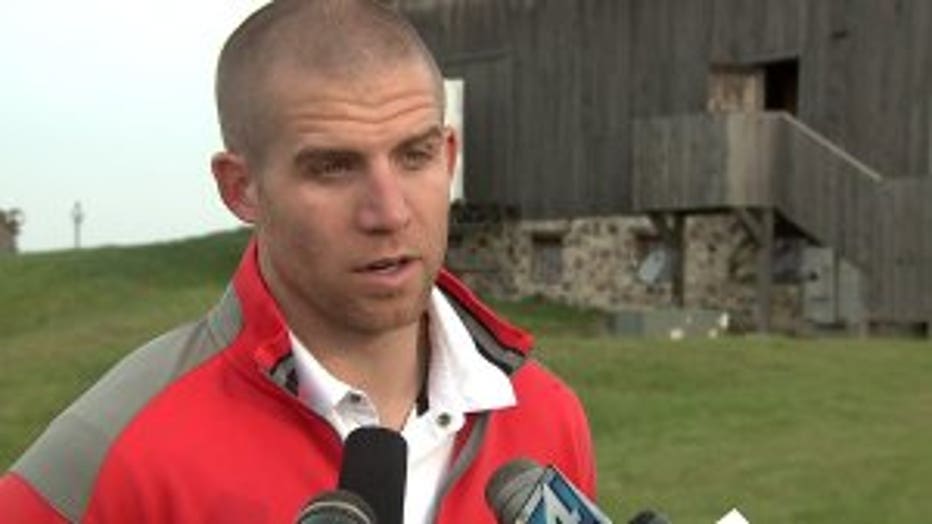 "Just being able to walk around and kind of remember some of your shots, and then you watch the tournament whenever those guys are playing on it and you kind of compare a little bit," said Nelson.

Naturally, the Packers players found a way to make the leisurely morning a little more competitive.

"I think it's going to be me and Jordy vs. Donny and Bryan, so it should be interesting," Crosby said.

"We'll definitely be playing some sort of game," Nelson said, "Unfortunately, I'll probably be paying out."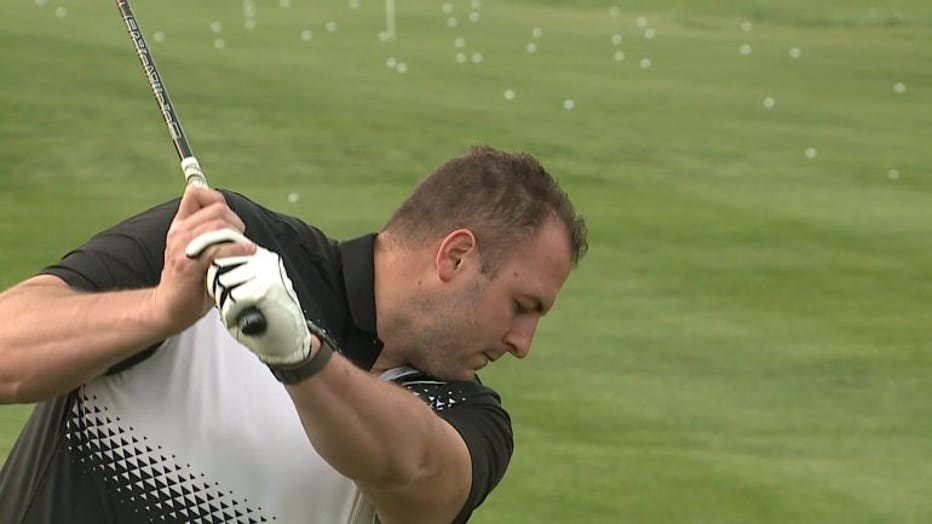 Green Bay Packers at Erin Hills


Perhaps Nelson undersold his game. On the first hole, the Pro Bowl receiver scored a par. It didn't hurt that his partner already had a leg up.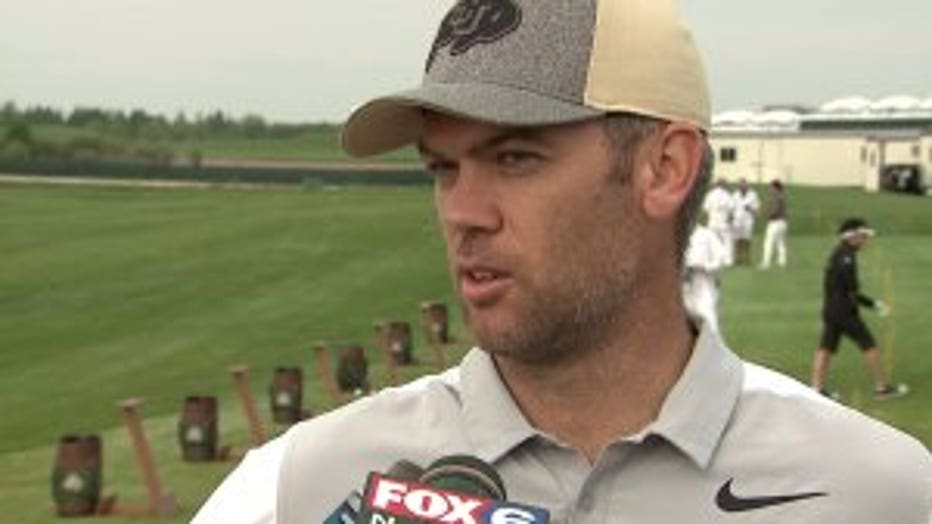 "You've got to work the trajectory with the wind, so I'm used to doing that and we're going to try to take advantage of that out here," said Crosby.

To even the playing field the big guys had some big shots, and even with the stakes, it was all good for those representing the green and gold.

"It's a great time just to hang out and play some golf and enjoy each other's company," said Nelson.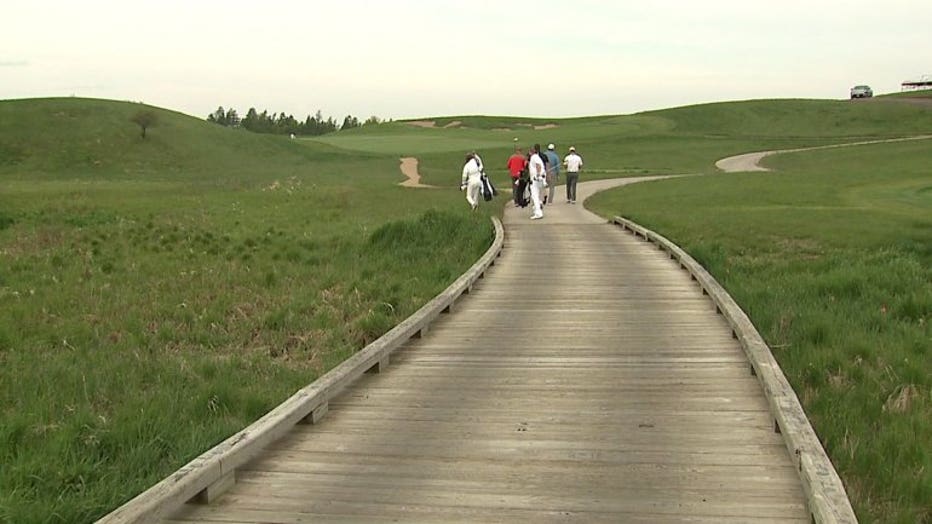 Green Bay Packers at Erin Hills


Crosby is a huge golf fan, but said he won't be able to make it to the U.S. Open, which begins on June 15th. He's expecting twins in June -- so he anticipates he'll be watching ton TV -- perhaps with a baby on each arm!