"A great loss:" Eric Von's memory and legacy remembered at special tribute


MILWAUKEE -- He was an icon over the airwaves and in the community, and many are sad to see him go. Eric Von passed away at his home on Thursday, September 8th.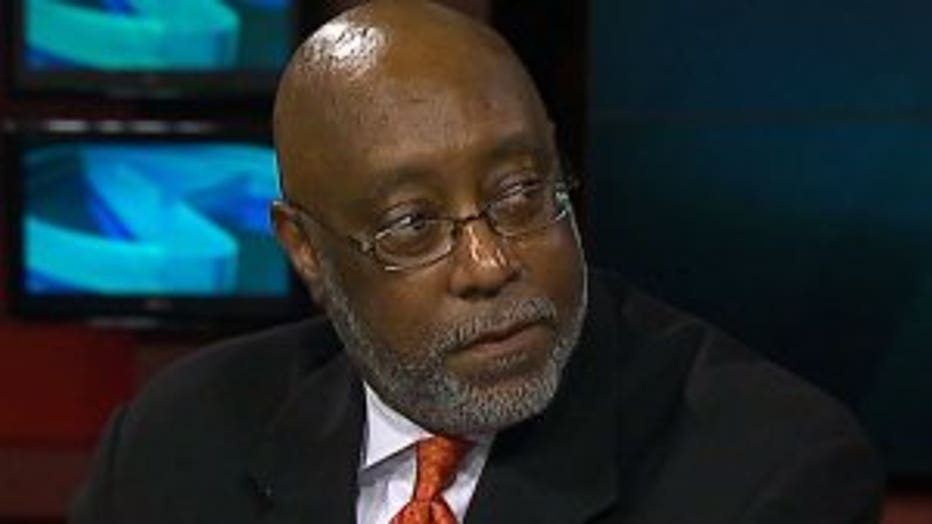 As condolences are extended to his family and friends, a community is mourning as well. At 58-years-old, Eric Von has done so much to better the way people think and live.

His face was seen supporting his website, "Brian, Brawn and Body."

"It's designed to inform African-American men of better ways to live their lives at some point they are healthier, wealthier and maybe wiser," said Von.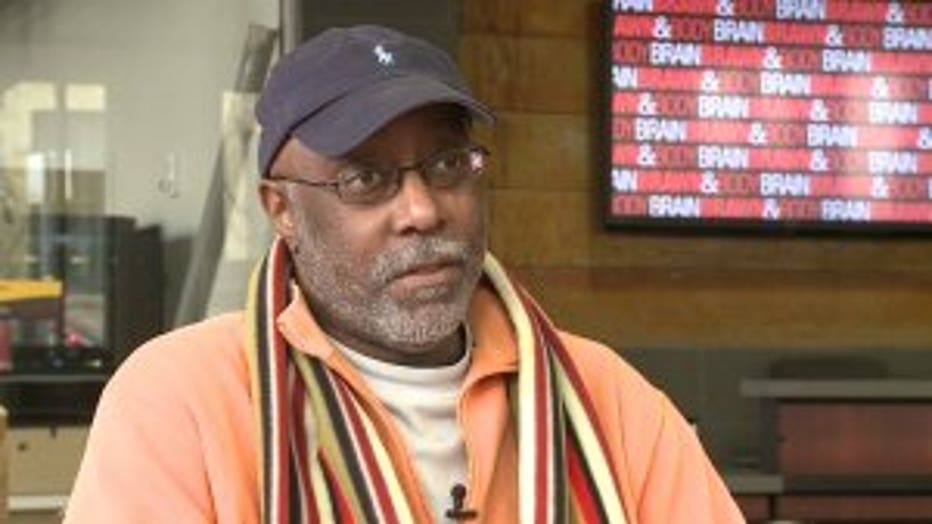 Meanwhile, his voice was also heard addressing issues like gun violence which plagues the community.

From the Precious Lives project to his own radio show on WNOV, Eric Von's smooth and recognizable sound resonated with many.

"The community looked up to him," said Reverend Charles Green.

Reverend Charles Green was part of a special tribute at the radio station on Friday morning.

"It's going to be a great loss that he's gone," said Reverend Green.

Sorrow and celebration of his life was expressed through a gospel presentation.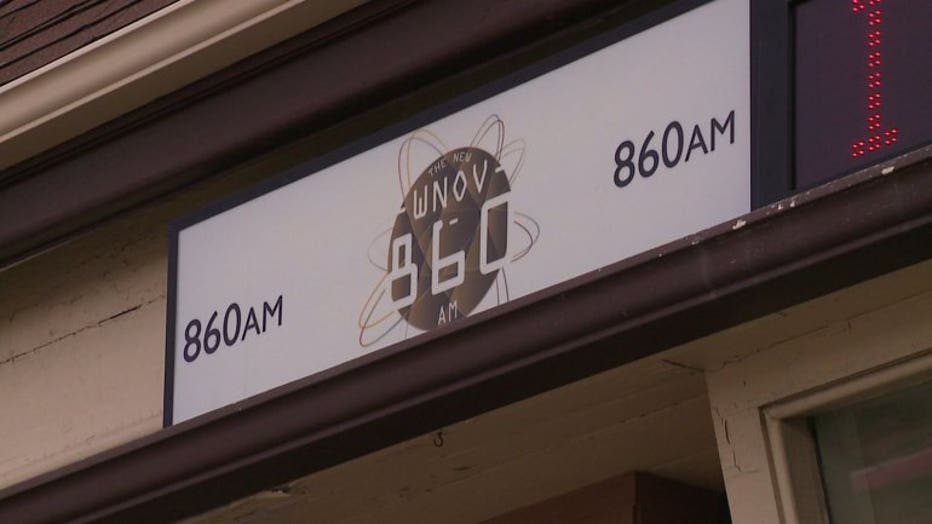 That sentiment echoed continuously.

"Eric Von was a very well read person and had an all-around knowledge of a lot of things," said Curtiss Harris, Eric Von's colleague and friend.

Longtime colleague, Curtiss Harris, says over the last 25 years the two became great friends.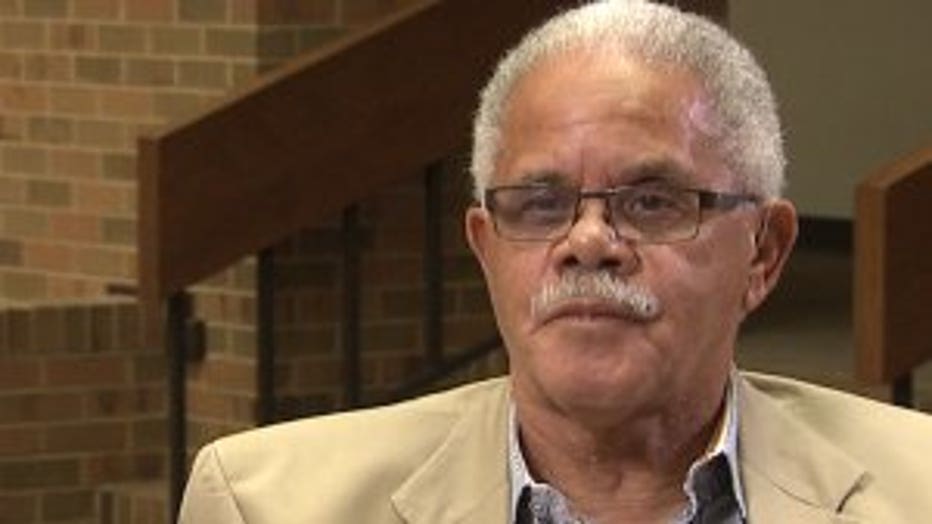 "He is probably the only person I truly confided in," said Harris.

Von is gone physically but his work and impact will carry on.

"Eric Von will still be visible to us, we will still hear his voice and still have his influence," said Harris.

In addition to hosting "The Eric Von Show" weekdays on WNOV, he had an impressive career in broadcasting which included starting his career as a DJ, then moving into news as an anchor and reporter.

He served as the business manager for Radio One in Washington, DC and was a regular panelist on Wisconsin Public Television.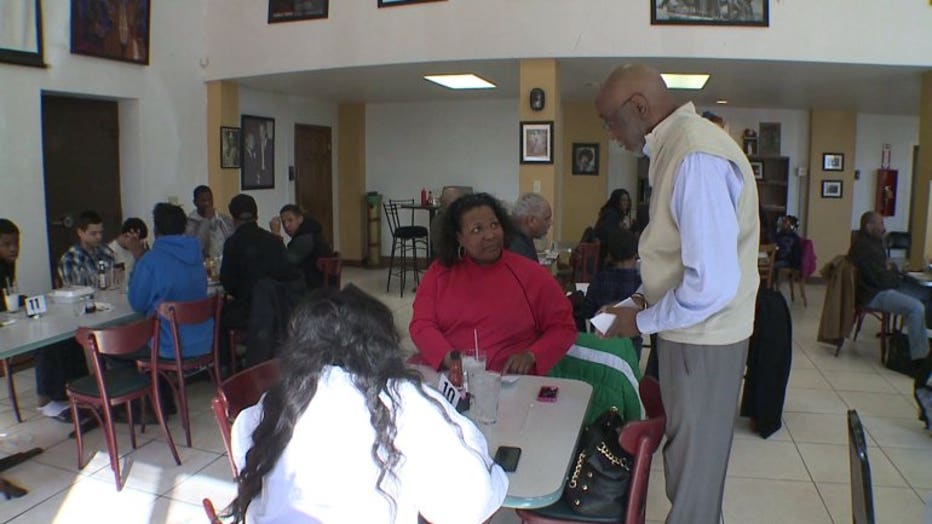 The cause of Eric Von's death still has not been determined.

Below is Von's biography, via WNOV's website:

Acclaimed broadcast journalist and commentator, Eric Von, engages Milwaukee and national news makers, business leaders, educators, politicians, entertainers, athletes and artists in one-on-one and roundtable discussions. His probing style gets to the heart of the issues, enlightening listeners about those things that matter most to them.

Von is a veteran of more than 25 years in the radio industry, starting his career as a disc jockey, then, moving into news where he was a reporter and anchor. He served as the Business Manager for Radio One in Washington, D.C., and Director of Operations for the former 1290 WMCS radio.

Proving that he didn't just possess "a face for radio," for seven years Von was a regular panelist on Wisconsin Public Television's, "Interchange," a groundbreaking public affairs program. He was also co-host of "Black Nouveau" which airs on the network. From 1998 through 2000, Von was a special assignment reporter and a co-host of "It's Your Vote," a weekly political affairs show which featured candidate forums, debates and voter education information on Milwaukee's ABC network affiliate, WISN Channel 12. In 2003, as Campaign Co-Director, Von used his political acumen to help lead Tom Barrett's successful bid for Mayor of Milwaukee.

Today, he is one of the most sought after opinion leaders, sharing his insights as a panelist and moderator on political and socio-economic issues. Von is the managing partner of public relations firm, Von Communications. He is also the founder and publisher of Brain Brawn & Body, a health and wellness website committed to improving the health of African-American men and their families.

State Sen. Lena Taylor issued the following words on Von's passing:

"Eric's mic is silent but the legacy of his commitment to this community and his family and friends is not gone. Our community has suffered a tremendous loss.

"May God bless his soul!"

Milwaukee Alderman Michael Murphy issued the following statement about Von's passing:

"I am saddened by the sudden passing of Eric Von, the longtime radio host who for many years reported on and talked about issues of importance to all Milwaukeeans.

"I had the pleasure of being interviewed by Mr. Von, and over the years I came to know him and his family. He was a class act and someone who cared deeply about Milwaukee. He will be missed.

"My prayers and sincere condolences go to his family at this very difficult time."

Milwaukee Common Council President Ashanti Hamilton issued the following statement on Von's death:

"It is with great surprise and sadness that I learned of the sudden passing of Eric Von. My prayers of condolences go to his family and friends."

"I can easily hear Eric's smooth voice in my head. His voice was one of Milwaukee's most recognizable, reporting on news and politics, telling stories, and speaking to us as if he was just across the dining room table. His work in our city was important, including – for many years – broadcasting and covering the Annual Dr. Martin Luther King, Jr. Birthday Celebration at the Marcus Center for the Performing Arts, and recently with the Precious Lives project, a radio series about gun violence and young people in Milwaukee."

"Eric helped to found the FEAT (Flood Emergency Assistance Team), which also included Danna Rhinehart, Annette Polly Williams, and Wallace White.  He was instrumental in assisting when we had the devastating flooding in the 1st District in 2010."

"Community affairs always mattered to Eric, and he used his radio show to keep the community informed of our progress and meetings, and so much more."

"I will miss that steady and smooth voice; but even more so, I will miss Eric."