A double-decker expansion for a stretch of I-94? One group says "absolutely not!"


MILWAUKEE (WITI) -- A group of citizens and lawmakers wants to stop a proposed expansion of I-94. Their biggest objection to the proposed project is its price-tag. This group says it wants to see taxpayer dollars spent elsewhere.

The Wisconsin DOT says it's still early in the process. In fact, the proposed project won't even take place until 2019, and a final plan hasn't yet been approved.

However, the options being considered have some speaking out.

"This is absolutely insane," one person opposed to the proposed project said at a meeting held on Tuesday evening, October 14th.

"We have to live within our own budget.  All of us in this room have to do that," Milwaukee Common Council President Michael Murphy said.

The three-and-a-half mile stretch of I-94 between 70th Street and 16th Street links the Marquette Interchange with the Zoo Interchange. Right now, the DOT is studying two options. Both would expand the stretch from six lanes to eight.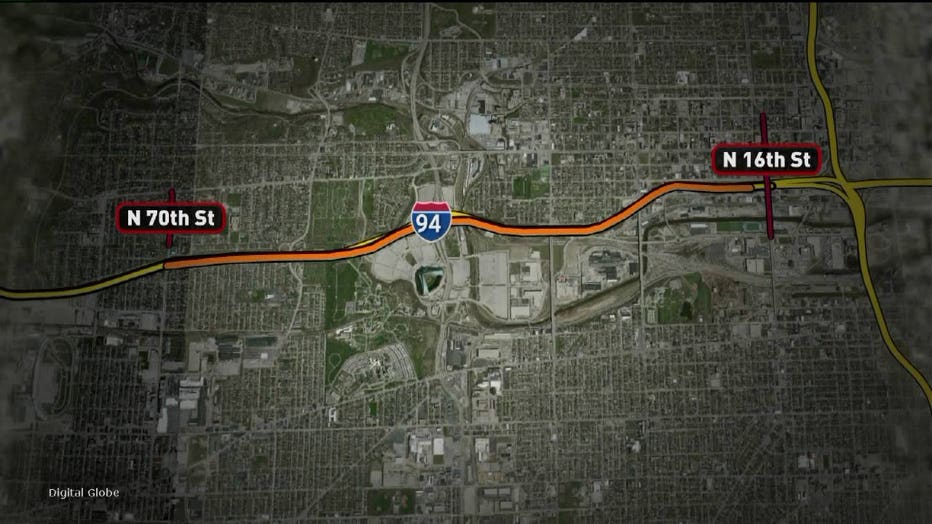 I-94 from 70th Street to 16th Street


"The data isn`t there to support the expansion of this highway and that`s hundreds of millions of dollars that could be better spent," Bruce Speight, the director of consumer group WISPIRG said.

Opponents especially dislike one option that would build a double-decker freeway as seen in renderings from the Wisconsin DOT.

That plan would greatly change the appearance of I-94.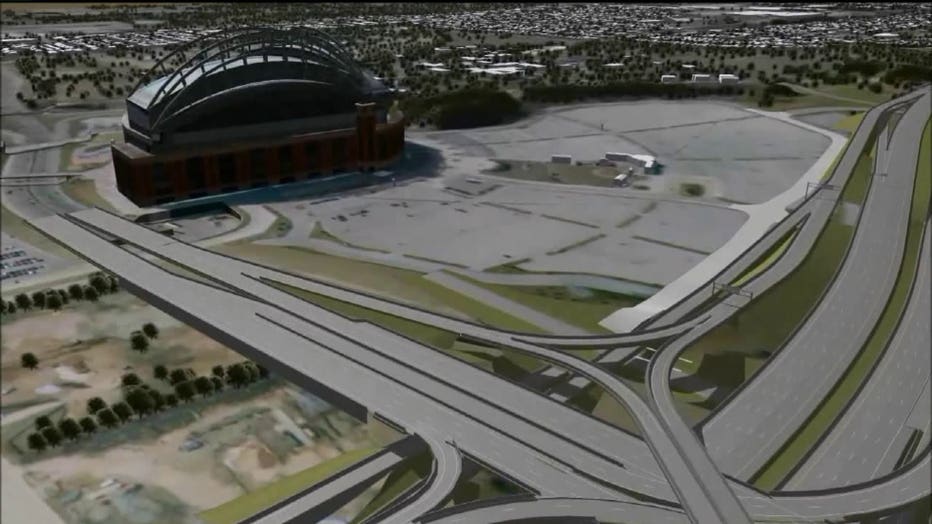 "Our concern is that we are gonna squander billions of taxpayer dollars when we`ve got urgent local needs that are being neglected," Speight said.

This group would rather the DOT repair the stretch of I-94 than expand it.

"They have two options. One is about $1.2 billion. One is about $1 billion. They are about $800 million more than the option they don`t want to consider and are actually taking off the table," Milwaukee Alderman Bob Bauman said.

The DOT says the project needs to address crumbling infrastructure, heavy congestion and unsafe conditions. It says keeping I-94 at six lanes doesn't address congestion.

Opponents say the money for the expansion should go instead towards repairing crumbling roads and other local needs.

"We`re not getting our priorities right and it`s urgent that we do that," Speight said.

A DOT spokesman declined an on-camera interview. He says the project is still it its studying phase and there will be more opportunities for public input before a final plan is approved.

Related stories: