"A day that changed lives:" Kewaskum 9/11 memorial honors victims, first responders


KEWASKUM -- The terror attacks on 9/11 were a tragic day for the families of thousands of victims and first responders who died that day. The Twin Towers were filled with people from all over our nation -- including here in Wisconsin.

A bell tolled outside of the Kewaskum Fire Department on Sunday morning. It rang at the precise time the first plane crashed into the World Trade Center.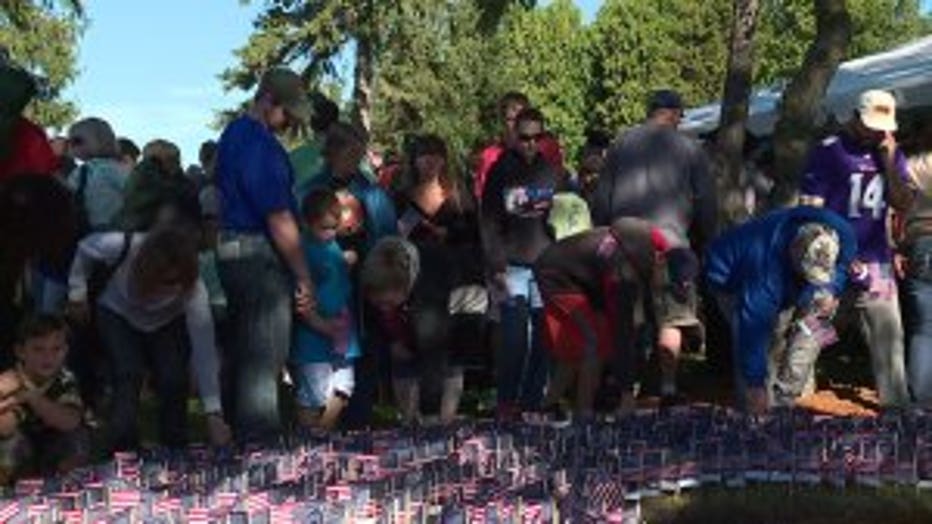 "9/11 is one of those days that stand out in our minds," said Julie Osmus, sister of a 9/11 victim.

Thousands of victims and first responders were killed on 9/11. It was particularly horrendous for the family of Andrea Lyn Haberman, a Wisconsin native and Kewaskum High School graduate, who at 25 years old, was on the 92nd floor of one of the Twin Towers that day.

Haberman's life was shared at the Kewaskum ceremony.

"Ande (sic) was shyishly super smart, but eagerly loving and compassionate " Osmus said.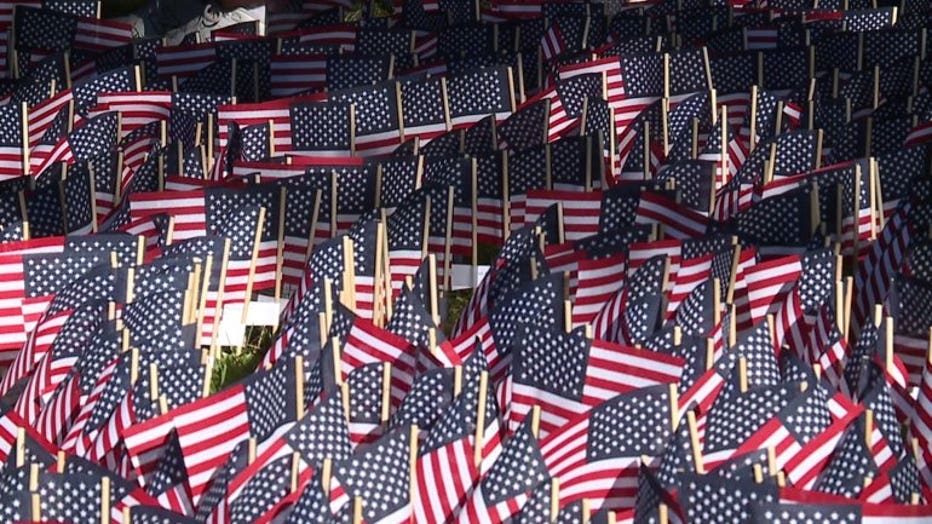 People gathered, reflecting on the attack and how it changed lives, a nation and the world.

"This is what I found amazing in the past 15 years, the willingness of people to help one another through support and kindness," Osmus said.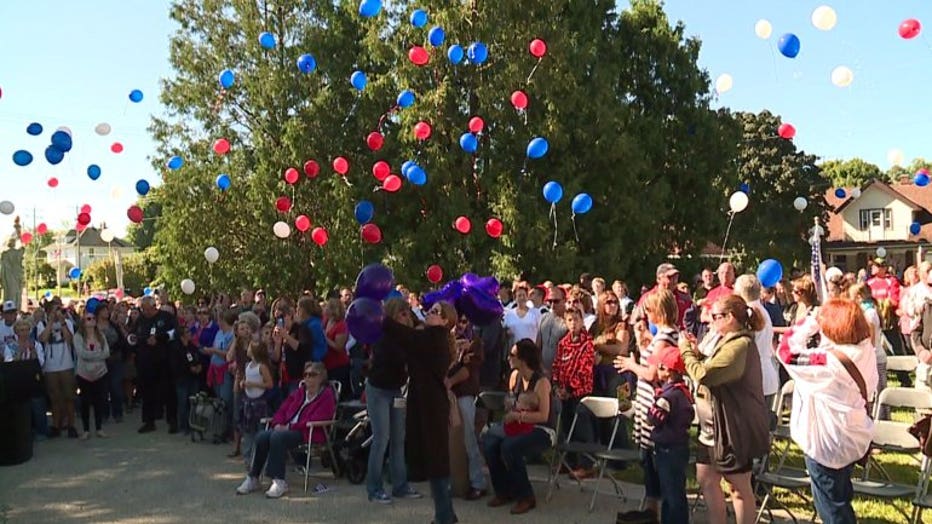 That selflessness is seen now, but especially then. Jessica Osenbrugge, also from West Bend, was living in New York during the attack -- and helped in the search for Haberman.

"So many people stepped up to the plate," Osenbrugge said.

Osenbrugge said the attack reinforced the importance of assistance and community during a time of terrible devastation.

"It was place of incredible misery. There a lot of New Yorkers who had come out and volunteered, had boxes, carrying bags of water and snacks and giving out free hugs, gave words of encouragement and held our hands as we stood in that line," Osenbrugge said.

As the country was rocked 15 years old, Sunday's memorial and parade was a celebration of life -- and the ability to forge on and never forget.