"A complete meal:" Hunger Task Force packs Thanksgiving meals for 800 Milwaukee families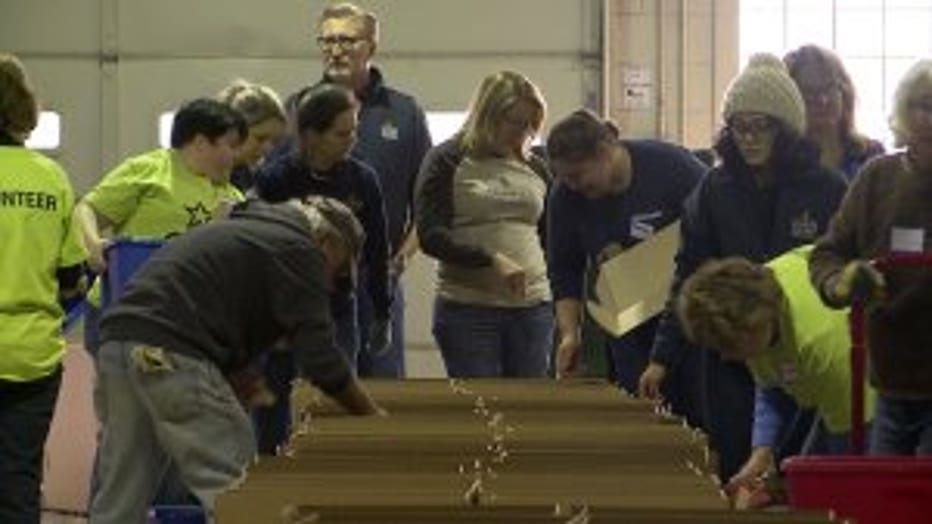 Hunger Task Force Thanksgiving


MILWAUKEE -- 800 Milwaukee families will sit down to a wonderful thanksgiving meal thanks to the Hunger Task Force. Volunteers packed those meals complete with pie and compassion.

Row by row, box after box, volunteers fill each bin close to the top.

"Altogether they will build 800 of these bins," Hunger Task Force Executive Director Sherrie Tussler said.

A Thanksgiving tradition some 20 years in the making.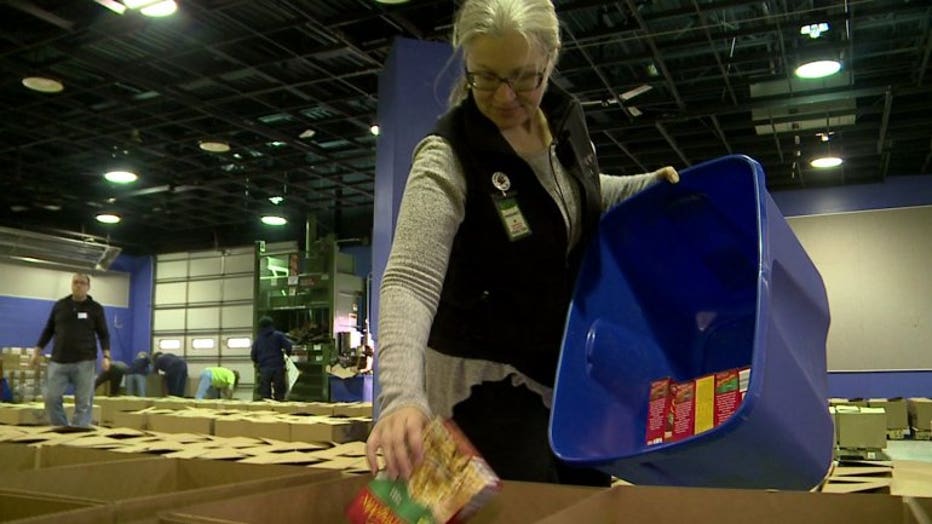 Hunger Task Force Thanksgiving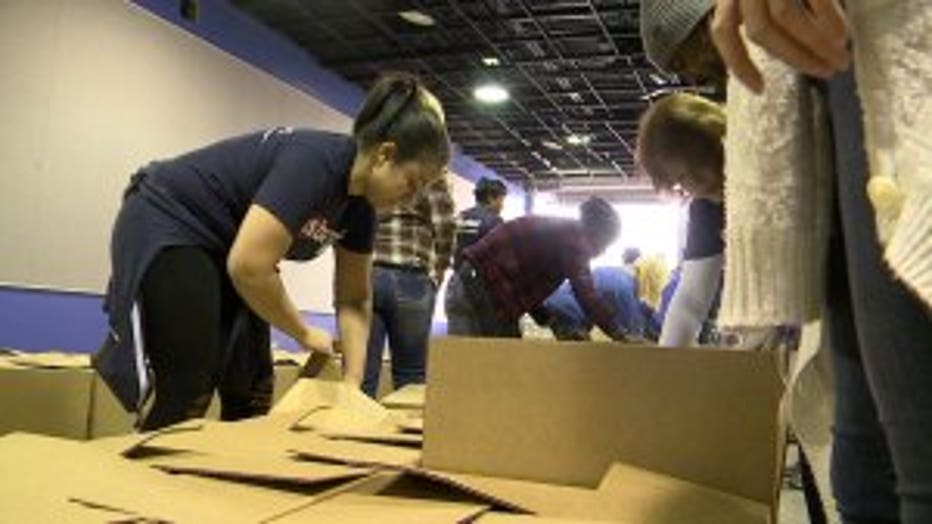 Hunger Task Force Thanksgiving


"It's a complete meal," volunteer Margaret Mittelstadt said.

The Hunger Task Force and it's community partners lending their hands to lift the spirits of Milwaukee families in need.

"When people wake up on Thanksgiving Day, everyone across the country wants to celebrate the same way and this enable that to happen," volunteer Nick Hawley said.

35,000 people receive food from the Hunger Task Force every month. The holidays are especially busy and all 800 of these meals are spoken for.

"We are gonna get this food out to the food pantries and those coordinators are going to decide who the lucky families are. Who the most needy are," Tussler said.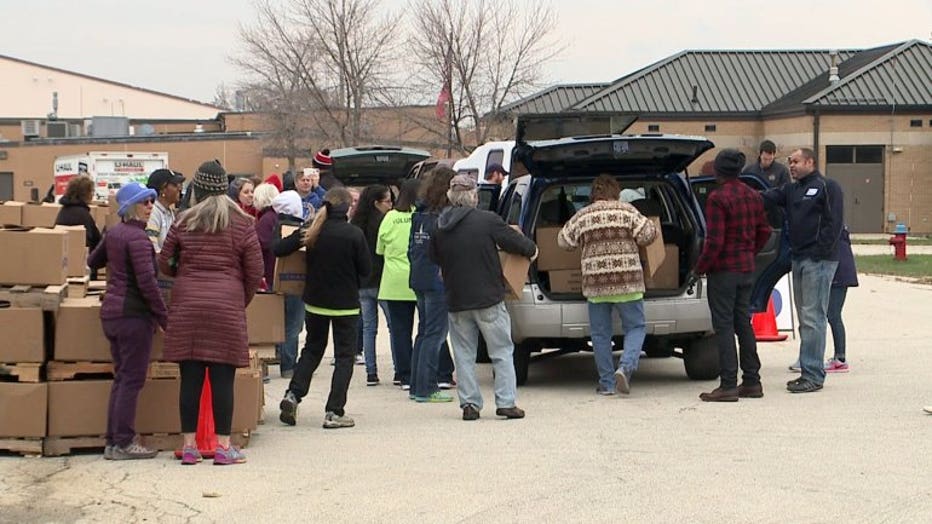 Hunger Task Force Thanksgiving


The need is great.

"You have to answer to your community and you have to answer to the need," Mittelstadt said.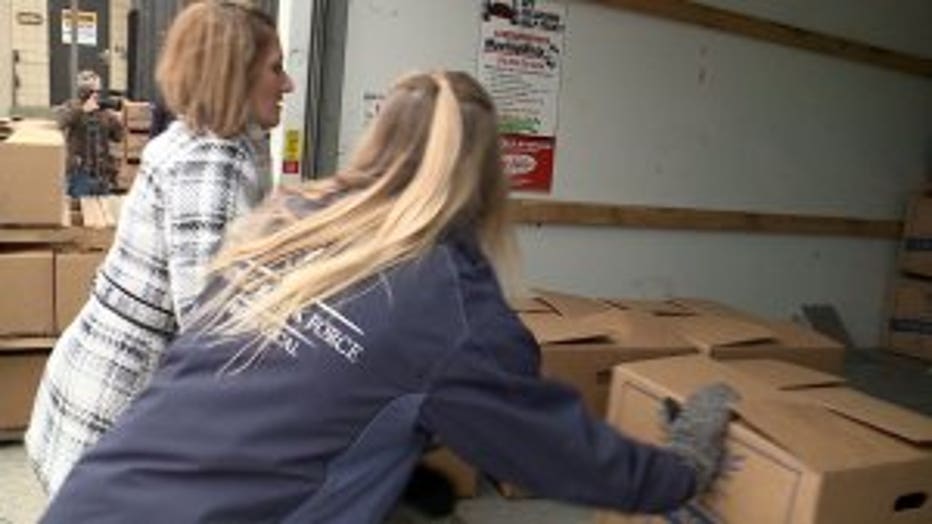 Hunger Task Force Thanksgiving


The commitment of these volunteers, many of whom donate their time year-round, is greater.

"It's my responsibility as a citizen to do this kind of good," Mittelstadt said.

When the turkeys are cooked and the pie is passed around the holiday table, grateful families and volunteers will both be satisfied.

It's not too late to help our neighbors in need. Make a donation to the Hunger Task Force now and help the non-profit put together hundreds of additional food boxes for Christmas.