96-year-old Greenfield woman, who pitched for the Rockford Peaches, throws out a pitch one last time


WEST ALLIS -- More than 70 years ago, she pitched in the very first game of the All-American Girls Professional Baseball League. On Monday, August 10th, Marjorie Peters fulfilled her wish of pitching one last time!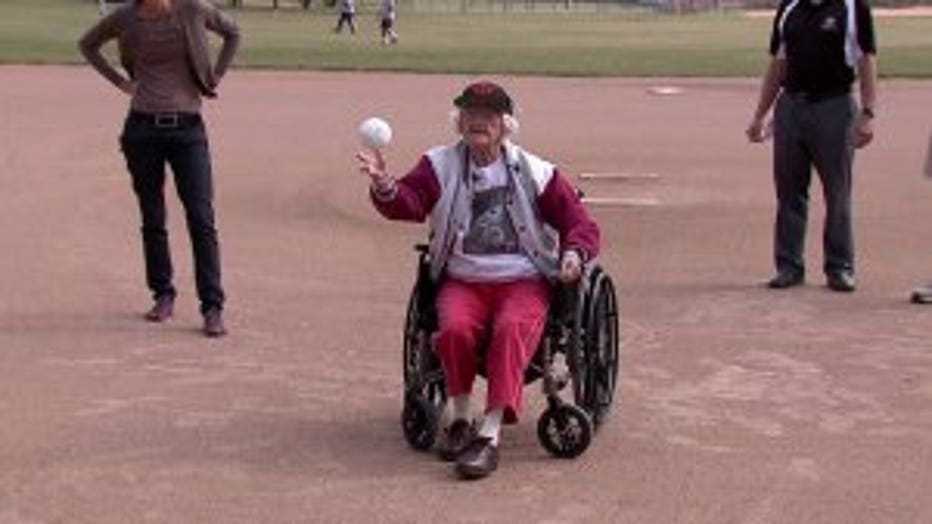 96-year-old Peters threw the first pitch for the VMP Super Senior Softball League game.

Peters was one of the 60 original players to join the All-American Girls Professional Baseball League in 1943. She played for two years with the Rockford Peaches.

Peters was born in Greenfield in 1918, and started playing baseball at the age of seven.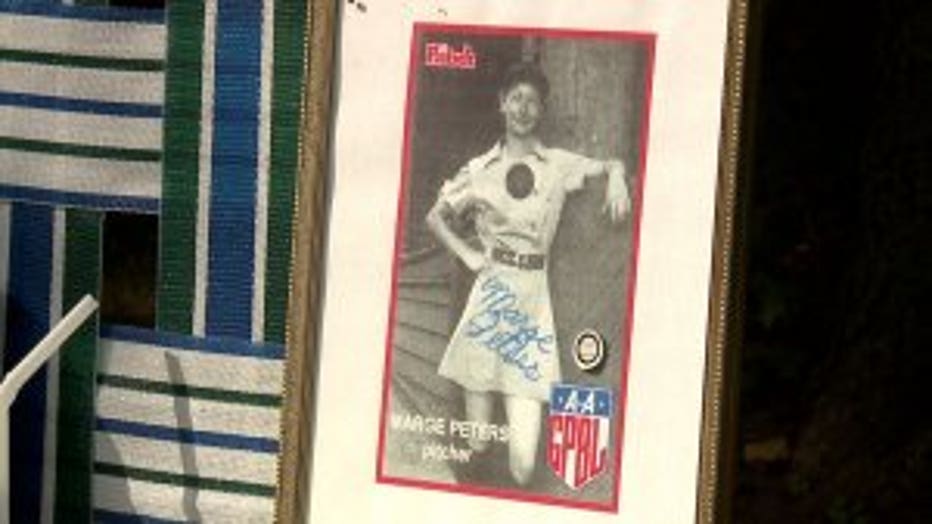 She says being at McCarty Park in West Allis on Monday brought back memories of her time as a player and when she was a kid.

"Mama had to come from home when it was getting dark and supper's ready...and here I am on the crazy bars," Peters said.

Not only was Peters a professional baseball player when she was younger -- she was also a tennis star, a speed skater and a bike racer!