74-year-old man mauled by pit bulls while trying to help his Pomeranian, which was "ripped apart"


LINCOLN HEIGHTS, Los Angeles -- A 74-year-old man walking his Pomeranian was severely injured after apparently being attacked by two pit bulls in Los Angeles Thursday evening, February 2nd officials said.

Valentin Herrera is expected to survive the attack, family said, but his five-year-old Pomeranian Dodger was killed in the incident, which was reported about 5:20 p.m. in the 2600 block of North Lincoln Park Avenue, the Los Angeles Fire Department said.

Witnesses and family members told KTLA that Dodger had been walking off leash about 75 feet ahead of Herrera when the two larger dogs went after the smaller one, then mauled Herrera as he tried to help.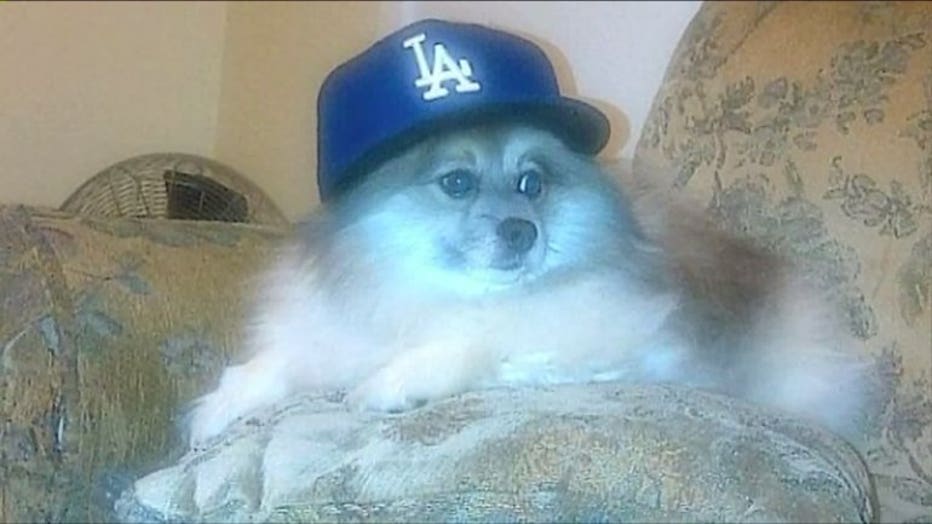 "Two pit bulls ran out after my dog and just ripped it apart," said Christian Flores, the victim's grandson. "My grandfather saw it walking up the street because he was walking the dog. The dogs attacked him when he was trying to get it off."

Flores said his grandfather routinely walked the neighborhood with Dodger.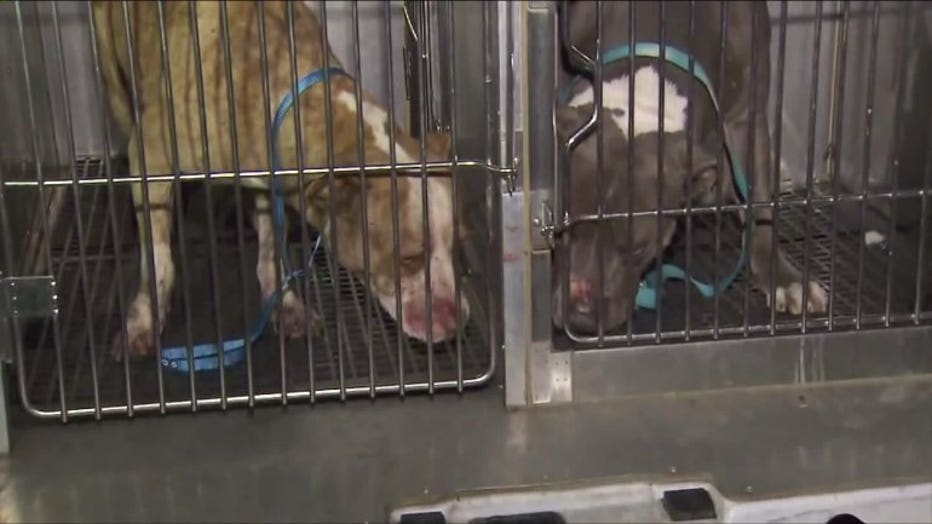 Neighbor Frank Carrasco said he saw the Pomeranian being attacked when returned home Thursday.

"I saw these two pit bulls pulling something apart — I thought it was a piece of couch," Carrasco recalled. "And the dog was probably ahead of him walking, so when they attacked the dog, he was maybe a house down. When he walked up in front of the pit bulls' house, that's when they attacked him."

Another witness who spoke with KTLA on condition of anonymity said the pit bulls' owner was nearby at the time of the attack and eventually sought to corral the dogs.

"I don't know if he was in shock, but once he heard me yell, he came out and he was able to drag one dog in, kind of struggled with the other one but got them both behind the fence, and that's when we called 911 right away," the man said.

The pit bulls are both about two or three years old and officials have placed them in quarantine for 10 days, according to Angela Llerenas, an animal control officer with the Los Angeles Animal Services Department.

The dogs will be held longer, until officials can hold a hearing to determine the dogs' fate, which Llerenas said should occur in about 30 to 45 days.