73-year-old Crivitz man busted after talking with "15-year-old girl" who was actually a detective
WAUKESHA COUNTY -- Waukesha police have announced the arrest of a Crivitz man, accused of using his photography business as a way to attempt to meet and take nude photos of young girls.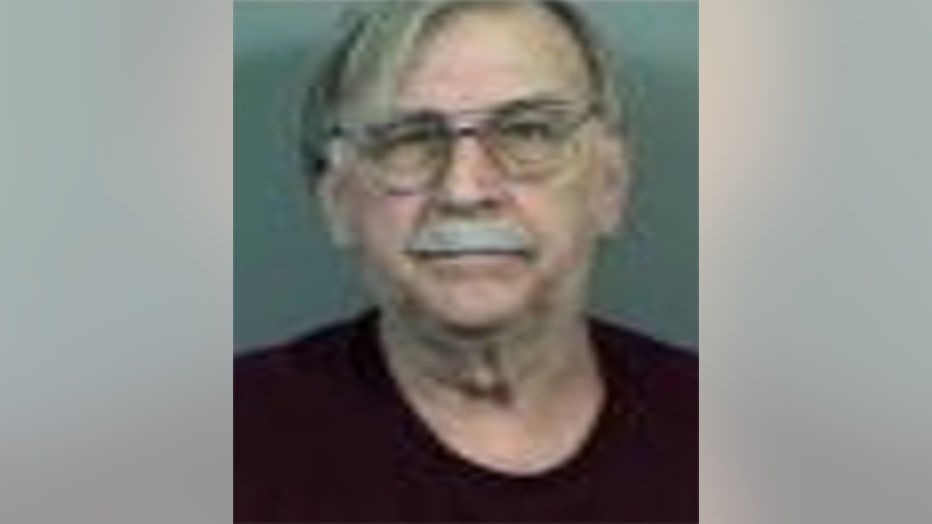 The accused is 73-year-old James Swanson, who is facing one count of use of a computer to facilitate a child sex crime.

Waukesha police say Swanson owns his own photography business, "Swanson Photography." He's accused of using the business as a way to attempt to meet and take nude photos of young girls.

Police say during an investigation, they learned Swanson was charged with first degree sexual assault of a child in 1989. Police say he was arrested in 2001 for taking topless photos of a 16-year-old girl -- but he was never charged in that case.

Swanson recently retired as an assistant chief of a fire department in a small community in Marinette County.

Police say a search warrant was executed at Swanson's home in Crivitz by the Waukesha Police Department and Marinette County Sheriff's Department related to his most recent charge of "using a computer to facilitate a sex crime." He is accused of communicating with an individual he believed to be 15 years old between January 29th and February 15th, and allegedly arranging to meet for sex.

According to the criminal complaint in that case, a Waukesha Police Department detective created an undercover online profile -- posing as a 15-year-old girl.

On January 29th, the detective received a notification on a social media site that a person with the profile name "James Swanie" who identified himself as 73 years old and living in Crivitz sent the detective a message saying: "Hi, you look great. Let's do a photo shoot this summer."

The complaint indicates the detective began talking with Swanson through the social media app "Kik."

According to the complaint, the detective told Swanson: "I'm 15, but usually talk to older guys." Swanson is accused of saying: "15 is fine with me."

Police say Swanson asked the detective, who he believed to be a 15-year-old girl, for nude photos "several times," allegedly telling the detective/15-year-old girl "I like young."

The complaint indicates Swanson sent the detective photos of nude, younger females, along with pornographic images and videos. The detective sent Swanson a photo of a City of Waukesha police officer at the age of 15, wearing a tie-dyed T-shirt and holding a dog.

According to the complaint, eventually, Swanson provided the detective with a phone number and said it could be texted.

Eventually, it was arranged that Swanson and the "15-year-old girl" would meet on February 15th.

According to the complaint, Swanson sent the detective a photo of a cell phone, and indicated he bought it to give to the "15-year-old girl" so that they could talk and she could send him pictures.

On February 15th, the complaint indicates Swanson advised he was getting ready to leave his house to head towards Franklin. He confirmed the meeting location in the area of Springdale Road in Waukesha.

Around 12:15 p.m., Swanson advised that he would be pulling into the meeting location shortly, in a gray Ford Fusion. Shortly before 1:00 p.m., the Waukesha Police Department detective observed a gray Ford Fusion enter the parking lot at the meeting location.

Swanson was then taken into custody.

The following items were recovered: note containing the address of the meeting location, a prepaid cell phone, a sex toy, a Sony camera and a paper envelope containing Cialis and Viagra.

Later on February 15th, a search warrant was obtained for Swanson's cell phone, camera and GPS. Text messages were recovered, along with Kik chats and images exchanged from Swanson's cell phone.

Police say they are looking for any other victims of Swanson.

Police say if Swanson has taken nude photos of you against your will, you should contact the Waukesha Police Department at (262) 524-3831.