$60K donated in one day for Chance, a puppy found in a dumpster, and other animals at WHS
MILWAUKEE -- Officials with the Wisconsin Humane Society say $60,000 was donated on Giving Tuesday -- in honor of Chance, an eight-month-old puppy found in a dumpster in Milwaukee. Humane Society officials believe Chance was likely dragged behind a car due to the deep wounds on his legs, paws and belly.

Chance was found and is now recovering at the Wisconsin Humane Society (WHS).

Chance was treated with IV fluids and medication to ease his pain, and his raw wounds were cleaned and bandaged.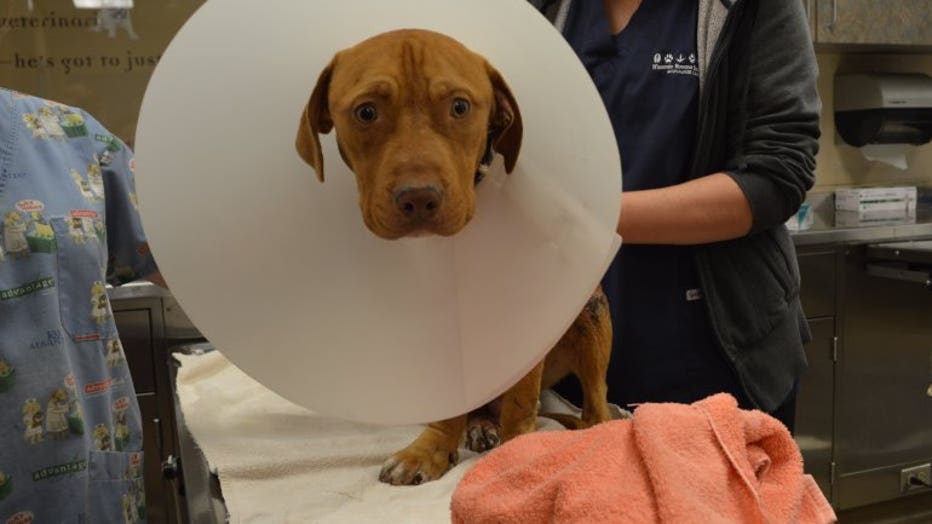 Despite everything Chance has been through, officials at WHS say his tail is still wagging and he's always willing to share kisses with staff and volunteers.

Shortly after he arrived at WHS, they began receiving phone calls from the Good Samaritan who came to Chance's rescue, checking in to see how he was doing. They eventually were able to give Chance the ultimate gift: a loving home.

Humane Society officials on "Giving Tuesday" -- November 29th, shared Chance's story in an effort to raise money for the more than 24,000 animals who receive lifesaving care every year at the Wisconsin Humane Society -- who aren't part of a national umbrella group and don't get general government funding.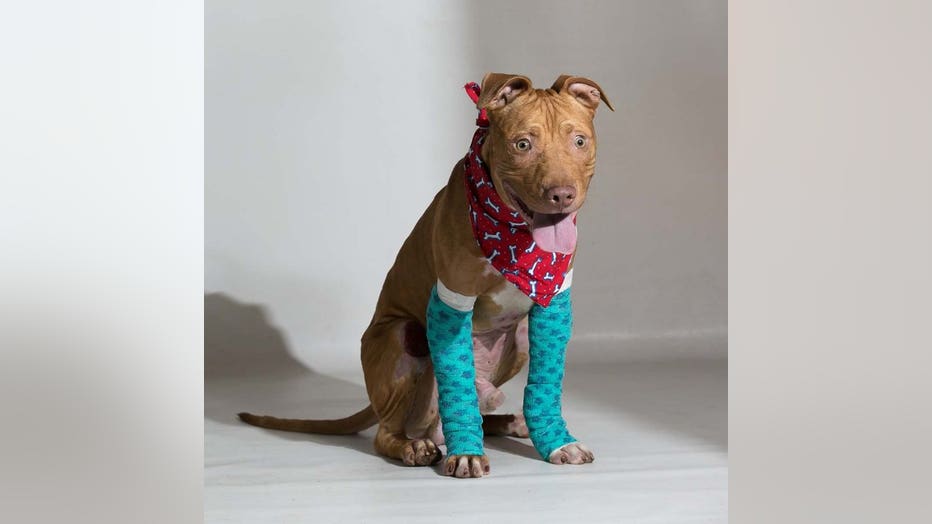 Below is a message shared Wednesday by Humane Society officials:

Ever since Chance was rescued, every day is the best day. He gets happier, stronger, and healthier by the moment, always one step closer to his forever home.



When we woke up yesterday morning, we had no idea you all were about to give Chance yet another best... the best #GivingTuesday in WHS history. We set out with an ambitious goal of raising $30,000 for Chance and other animals in need. You can imagine how floored we were when you amazing, compassionate, generous folks DOUBLED that and donated over $60,000 in one day!! We're still in shock and at a loss for how to express our unending gratitude. Those contributions will make a tremendous impact in the lives of homeless, injured, and abused animals at the Wisconsin Humane Society. We are forever grateful to serve such an incredible community and are honored to do so!

To our sweet Chance: thanks for being so wonderfully patient throughout your recovery. We know your new family can't wait to pick you up as soon as you're all better. It will absolutely be your next best day ever